Home
/
Health & Science
MP calls for strengthening of Radiation Board to fight cancer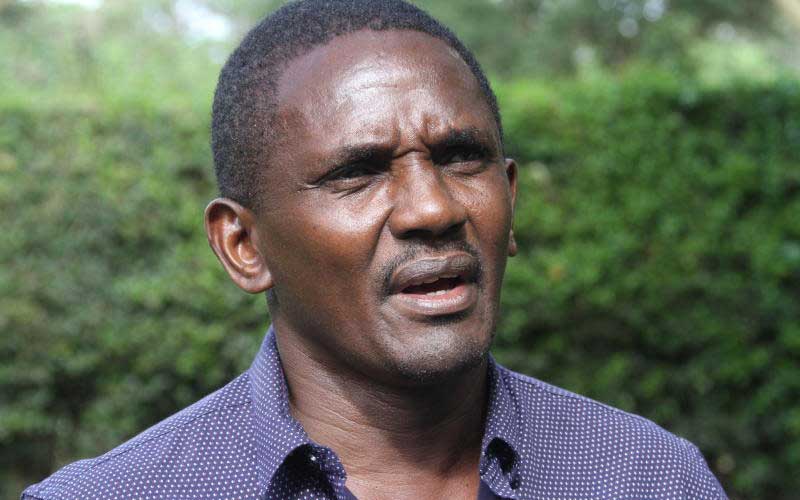 Gem MP Elisha Odhiambo (Pictured) has called on the national government to strengthen the Radiation Protection Board.
The Radiation Protection Board's roles include registration, inspections, licensing and enforcing compliance with the Radiation Protection Act.
The MP argued that strengthening the board to play its oversight role will help combat the cancer menace in the country.
The legislator who was speaking yesterday in Madungu in Ugunja Sub-county during the burial of his father-in-law Professor John Okumu who died of cancer.
The MP asked if the country has been auditing the x-ray equipment that exists in hospitals which he claimed had a higher level of radioactive rays.
"It is unfortunate that my father in law has died of cancer. The country has an agency which is the radiation board, so we must make it more robust. This is one of the ways that will help in combating the cancer menace," said MP Odhiambo.
MP Odhiambo said that there was need to strengthen the capacity of the board and give it more powers in the fight against rising cases of cancer in the country.
The MP who sits in the Energy committee in the National Assembly argued that giving the board more powers will assist it to meet its commitment in strengthening the oversight of all radiation related facilities in the country.
The legislator noted that Parliament already has a nuclear bill in its third reading which has proposed that the country must have a nuclear reactor.
According to the MP, the nuclear reactor will help in the production of isotopes that helps people from suffering from cancer.
"The bill will also help in medical research, which is related to cancer. I urge the county and National Governments to prioritise war against cancer to save Kenyans loss of money and life," he said.
A report by the National Cancer Institute of Kenya shows that cancer prevalence in the country causes at least 4351 deaths every year.
According to the report, out of 4380 people diagnosed with the disease annually only 29 survive.
The report further revealed that new cases of cancer have increased from 41000 to at least 47887 cases annually.
Related Topics