Home
/
Health & Science
Health workers on the spot over school girls abortions
Health & ScienceBy Mactilda Mbenywe | Sat,Jun 22 2019 00:13:00 UTC | 4 min read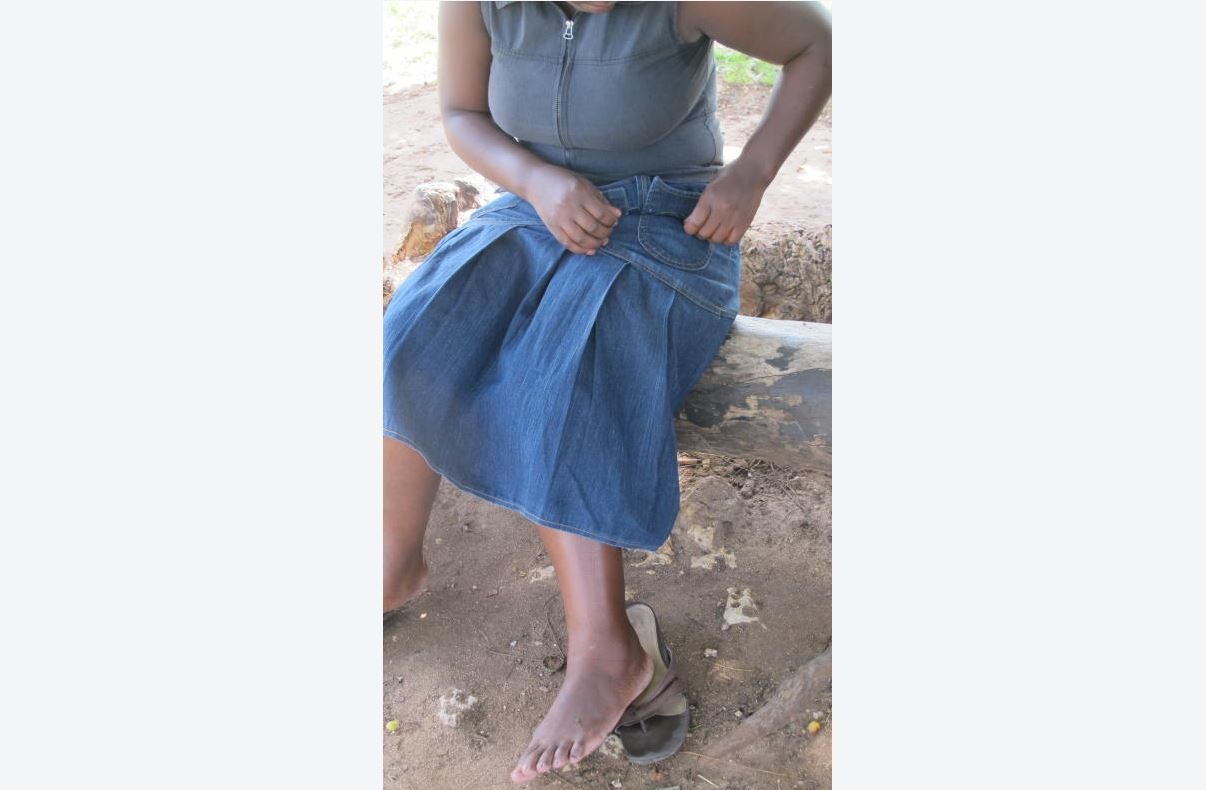 Health workers and quack nurses are putting the lives of hundreds of schoolgirls in danger through illegal abortions, investigations by the Saturday Standard can revealed.
For as little as Sh1,500, the village health workers who are expected to help improve the health of the communities within which they operate, help residents procure abortions in their houses, leaving some of the girls either dead or with life-threatening complications.
In a week-long investigations, we visited Nyabondo Mission Hospital where many of the girls suffering from botched abortions have been treated.
Community counselors confirmed the sad tale of village abortions while some community health workers rushed to defend themselves.
So serious is the matter that some unlicensed chemists in market centres have been turned into abortion clinics where self-declared daktaris woo pregnant girls to undergo procedures in which crude methods are used.
Hardest hit
But Nyakach, Kisumu County, appears to be hardest hit. Here, we documented several cases of girls who have suffered injuries after undergoing abortions at the hands of quacks and some community health workers.
We met Amani, a 13-year-old Form One student who recalls how she underwent an abortion at the hands of an impostor.
When she discovered she was pregnant, she and her boyfriend agreed to procure an abortion. Being in a day school she asked for a permission not to report the next day with an excuse that she was feeling unwell.
The boyfriend did not show up and so she locked herself indoors for three days, a situation that prompted her mother to seek the help of a Community Health Worker (CHW).
"I had not told my mother about my pregnancy, but the CHW discovered when she checked on me that day," said Amani. The health worker offered to help her get rid of the foetus but asked Amani not to tell her mother about it.
The next day, Amani together with the boyfriend visited the CHW's home. They were told about the procedure and they paid Sh2,000. It took them two days to get the money. "At 8am I told my mother that I was feeling better and would therefore go to school," said Amani.
At the CHW's home, Amani was ushered into a small room where the procedure started. Five small sharp-ended sticks were inserted through her cervix.
"It was terribly painful. After 30 minutes of lying there alone and in pain, I started bleeding profusely and the CHW appeared overwhelmed. I could see her struggling to stop the bleeding by using cotton wool but she could not. I thought I was going to die," she said during an interview in the presence of one of her counselors.
Fearing the worst, the CHW ordered my boyfriend who was waiting in the other room to take me to Nyabondo Mission Hospital, a few kilometres away. Here, doctors managed to stop the bleeding but she could not walk for several days. She is now back in school.
Another victim, 16-year-old girl confessed how a CHW threw her five month-old foetus in the bushes. "I paid Sh1,500 since my boyfriend had dumped me and I wanted to continue with my education," she said.
Millicent Akoth, a counselor at Golden Girls Foundation in Nyakach, said some community health workers had abandoned their duties for quick money.
She recalled a case mid last year where a teenager almost died in the hands of a CHW when her six-month-old foetus got stuck in her cervix.
The matter was reported at Agoro Police Station in Nyakach. Our efforts to get records from the police there were fruitless as officers declined to speak to us.
At the Nyabondo Mission Hospital, the biggest health facility in Nyakach Sub-county, the administrator Fr George Nyesi confirmed the worrying trends of abortion cases in the community.
He said the facility deals with at least two cases of post-abortion admissions weekly. The numbers rise to at least five per week when schools open, according to a worker at the hospital, George Oliech.
In the afternoon when we visited the hospital, the Maternal Care Unit was treating two girls who had been rescued from a remote village. Fr Nyesi said the hospital was considering starting a campaign against abortion.
Worrying trend
"The trend is worrying and those promoting the vice by helping young girls procure unsafe and illegal abortions must be stopped," he said.
The CHWs chairperson in South East Nyakach Erick Ambasa, however, downplayed the matter, saying the information may not be accurate but promised to investigate.
He said there are 60 CHWs within each ward taking care of 700 households and at a community unit the CHWs meet every fortnight to compile health reports.
"Any CHW found helping anyone to procure an abortion will be dealt with mercilessly since this is not part of our mandate," said Ambasa.
He argued that the time when CHWs helped mothers to give birth is long gone and those guilty face disciplinary action. He said that two CHWs had been expelled on such accounts.
"There are cases of indiscipline where CHWs give false reports, with some even disclosing HIV status of patients under their care," said Ambasa, who added that the health fraternity are keeping track on CHWs and how they relate with their patients.
Related Topics