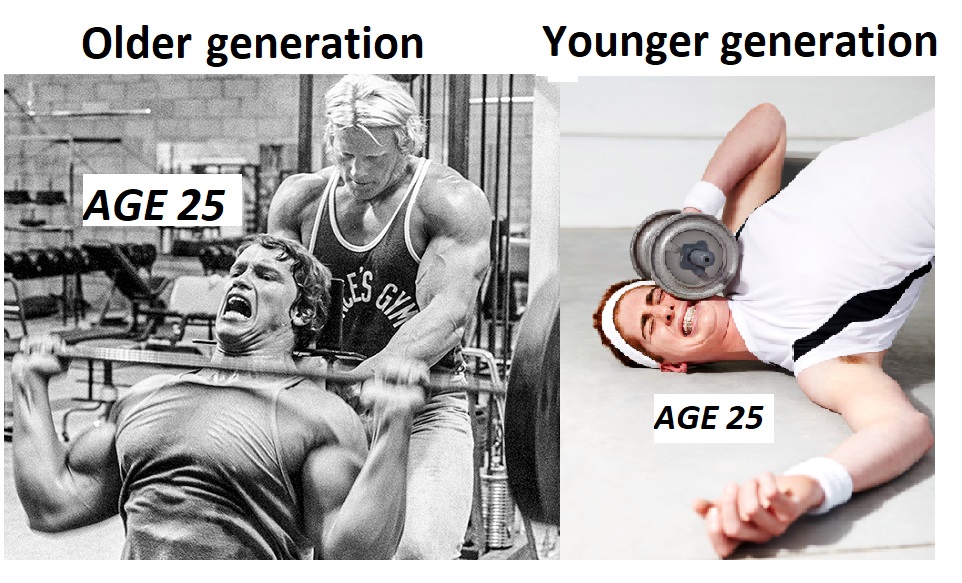 Today's men are getting weaker than men sampled 30 years ago, a new study has revealed.
Can I hear women say Amen?
According to the study's author Dr Elizabeth Fain, modern men are believed to be weaker now because they are less likely to work manual jobs in the manufacturing or agricultural sector compared to men measured 30 years ago.
This means that our fathers and grandfathers used to have stronger hands because they were employed in manual labour jobs, such as in the manufacturing and agricultural fields.
Nowadays, a lot of jobs are using technology.
"What's more, research in previous generations has linked lower grip strength to a variety of serious health problems including arthritis, heart disease, stroke, and neurological conditions," says Fain.
The grip strength of men aged between 25 and 29 is said to be roughly 12kilograms lower than it used to be.
A grip strength is a good indicator of the overall physical power of a person.
It's not clear whether grip strength actually makes people healthier, or if healthier people are just stronger.
This is not the first time that the younger generation has been shamed by science.
But as the menshealth.com noted, these findings are consistent with other studies showing kids are less fit today.
The researchers believe that changing work habits are to blame for the weakening of millennial males who have less daily physical activity that means less overall strength.
Related Topics