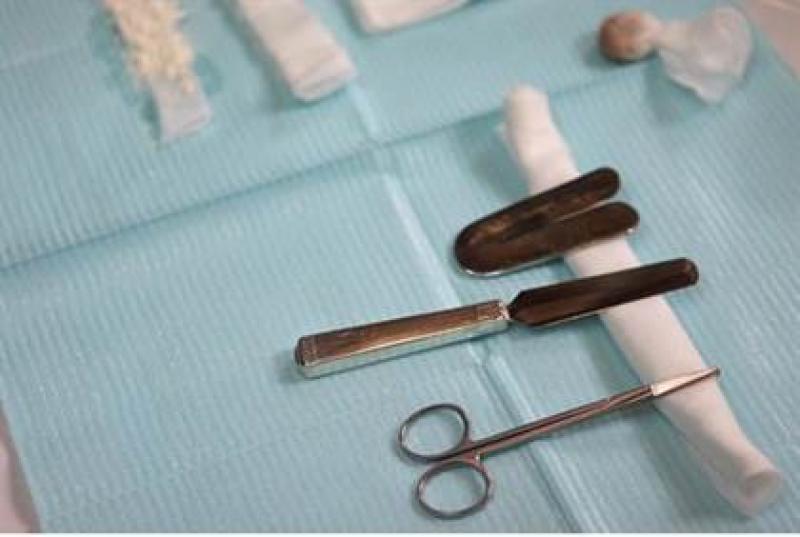 The question on whether to adopt the modern way of circumcision or uphold the traditional one is becoming a hot debate in Igembe, with the church being dragged into the matter.
Pro-traditional method crusaders have started attacking the church, blaming it for watering down their culture.
On Sunday, members of Kalimantiiri Methodist Church came face to face with a group of young men who blamed its chair for allegedly championing the new method of circumcision.
They also accused him of leaking secrets meant for those who undergo the traditional cut to modern initiates.
As a result, they poured food and porridge in a heap and placed twigs understood to be used when cursing, according to the Meru traditions. They dropped others in his homestead.
They traditionalists are demanding a bull from him the church official if he wishes to be cleansed.
But Monday, the church burnt down the paraphernalia declaring it powerless to the chair and the church.
Led by Reverend Francis Gitonga, the church gave the group involved in the spell six months to seek forgiveness or face the wrath of God.
"We are calling on them to come out and repent or we leave them to God," said the Reverend Gitonga.
Gitonga said the church was not fighting the traditionalists and they, too, should not be fought for advocating an alternative way.
Nyambene Synod Men Fellowship chair Daniel Mithika said the Methodist Church started circumcising boys in a modern way 10 years ago.
He said it was sad that two of the initiates from the programme were re-circumcised by the traditionalists, causing them serious genital injuries. They called on police to act.
Mr Mithika said the Church was not shunning the Ameru traditions but filtering those that had no meaning in this era.
Related Topics