Home
/
Health & Science
Study: Men to blame for risky abortions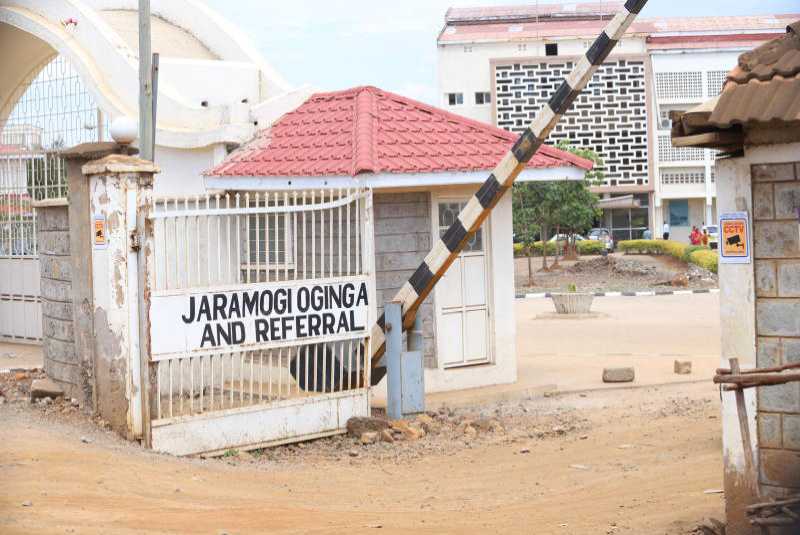 A group of women receiving post abortion care at two public hospitals say they were pushed to abort by the men in their lives.
One woman told researchers she was tricked by her partner into an illegal and risky abortion.
The man suggested some drugs she could use during the pregnancy and how to administer them.
"He injected me through the vein and told me the medicine will boost my appetite. After that I fell unconscious and woke up bleeding and the pregnancy gone," explained the recovering woman.
She has since reported the former partner to the police.
The woman told a team of medical researchers investigating who makes the decision to abort between a man and woman.
In the study carried out at the Jaramogi Oginga Odinga Teaching and Referral Hospital and Kisumu East District Hospital, majority of the recovering women said men were the cause of their abortions.
The women aged between 19–32 were receiving medical care at the two facilities following complications from induced abortions.
Men, the study shows either demanded that the women abort, decided it was the best option or refused to take responsibility for the pregnancy. "The principal decision maker was often the male partner who pressed for the termination of the pregnancy indirectly by declining financial or social responsibilities or directly by demanding termination," says the study.
In many cases, the study says men controlled decision-making by arranging an unsafe abortion without the woman's consent.
The study published on Wednesday in the journal Reproductive Health was carried out by a team from the University of Nairobi and Karolinska Institute of Sweden.
Some of the women however said they did not inform their partners of the pregnancy to avoid trust related disagreements.
The new findings come weeks after another study among youth in Nairobi and Western Kenya showed up to a third of current relationships to involve multiple partners. "Our data shows growing mistrust in most of these relationships," says Kinyanjui Murigi of DNA Testing Services in Nairobi.
Mr Murigi, whose firm was the first private paternity testing service centre in Kenya, says nearly 80 per cent of the requests they get today show 'wrong biological dad.'
"Seventy six per cent of paternity test we are doing now shows the applying father is not the biological dad," says Murigi.
This is compared to about 50 per cent 10 years ago. Since then today Kenya has about 20 DNA testing centers with paternity testing cited as the most demanded service. Recent events however show paternity mistrust to go beyond the confines of couple relationships.
For example, following a 2016 road accident in Naivasha which left 43 bodies charred beyond recognition, DNA samples from fathers were rejected.
Explaining the rejection, chief government pathologist Dr Johansen Oduor said fathers could be raising children sired by other men.
"Bitten more than once men may be playing safe," says Dr Sammy Baya a sex communication expert. But men, Dr Baya says are part of the problem and can't just cry 'cheated' and shrug off the mess.
"Any man adventurers enough to make a life should be bold to stand up to attendant responsibilities," says Dr Baya.
"I know almost all our 38 members are in some kind of sexual partnerships but most will say are not financially ready to settle down," says Stephen Mwema who runs a church youth group in Donholm, Nairobi.
Financial inability to raise a child, social pressure associated with mistimed pregnancy and partner disagreement were cited for terminating pregnancy in the new study.
Contested figures estimate about half a million (464,000) induced abortions occur in Kenya annually, the highest by far in sub-Saharan Africa.
These figures were generated in 2012 by the US funded Africa Population and Health Research Centre and quickly adopted by the Ministry of Health.
Related Topics