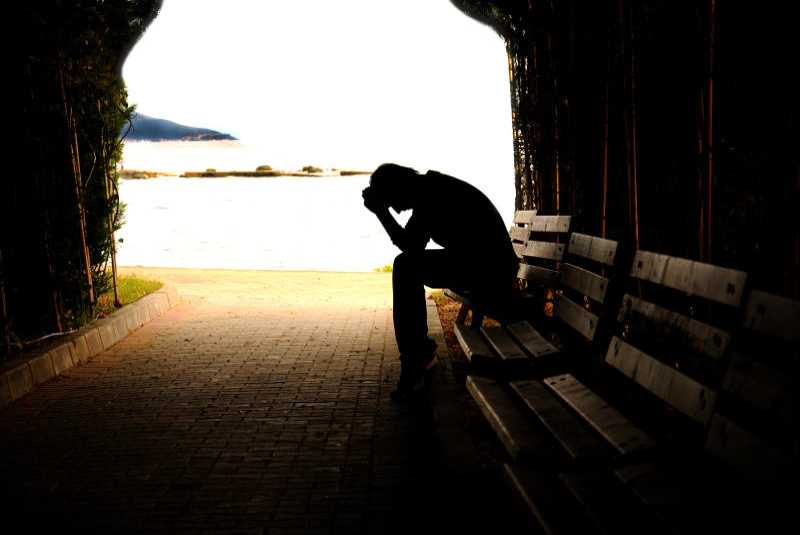 Most suicide cases involve young people battling depression as a result of love affairs turned sour, joblessness or family disputes, according to Director of Mental Health Simon Njuguna.
And as World Suicide Prevention Day was marked on Monday, mental health officials are warning that suicide has a devastating impact on the society.
Speaking during an event to mark the day at Embu Level Five Hospital, Dr Njuguna called for close monitoring of friends or relatives who displayed signs of depression.
"Most suicide cases occur in low and middle-income countries with poor health systems and lack of early signs identification. Each county should implement the country's mental health policy, which provides a platform to tackle the vice," he said.
Njuguna called for investment to provide affordable and high quality mental health services, noting that 90 per cent of all suicide cases were associated with mental illnesses.
40 seconds
Statistics show that globally, someone commits suicide every 40 seconds, translating to 800,000 people annually, while up to 25 times as many attempt suicide. Notably, suicide is the second leading cause of death in 15-29-year-olds globally.
In Kenya, it is estimated that four to five people commit suicide every day. But because of the stigma attached to suicide, there is insufficient data on suicide attempts and deaths, meaning the numbers could be higher.
Health Principal Secretary Peter Tum, in a speech read by Dr Patrick Okoth, said the Government prioritised suicide prevention as a key strategic action in the Kenya Mental Health Policy for the period 2015-2030.
"The effectiveness of suicide prevention strategies lies in the identification of risk factors and implementing appropriate interventions," he said, listing the risk factors as biological, genetic, psychological and socio-economic, among others.
Embu Governor Martin Wambora called for partnerships among stakeholders to come up with a strategy and mobilise resources to prevent suicides.
Mr Wambora pointed out that suicidal tendencies were worsened by stigma when mental patients were described as being mad.
In most communities, it is believed that mental disorders are caused by forces such as witchcraft, demons or curses. There is also a notion that mental disorders are due to drug abuse, which is often viewed as a personal failure.
According to Chitayi Murabula, a mental health advocate, most suicides are as a result of depression, schizophrenia and alcoholism.
"Survivors of suicide are subjected to punishment by the community and legal system. It is therefore important that lawmakers work towards decriminalising suicide," said Dr Chitayi.
And with drug abuse so rampant across the country, especially in Coast region, reports of suicides among addicts have increased.
According to Mombasa-based Reachout Rehabilitation Centre Director Taib Abdulrahman, nearly half of all drug addicts want to commit suicide at some point in their lives.
Mr Abdulrahman listed loneliness, hopelessness and rejection by family members and society as some of the triggers that drove addicts to take their own lives.
"We first give them hope that they are not the only ones going through that by incorporating survivors in the counselling sessions. We make them feel that we are with them by being by their side throughout their journey to reform. We also teach them to accept themselves and change their behaviour to be respectable members of society," he said
Related Topics