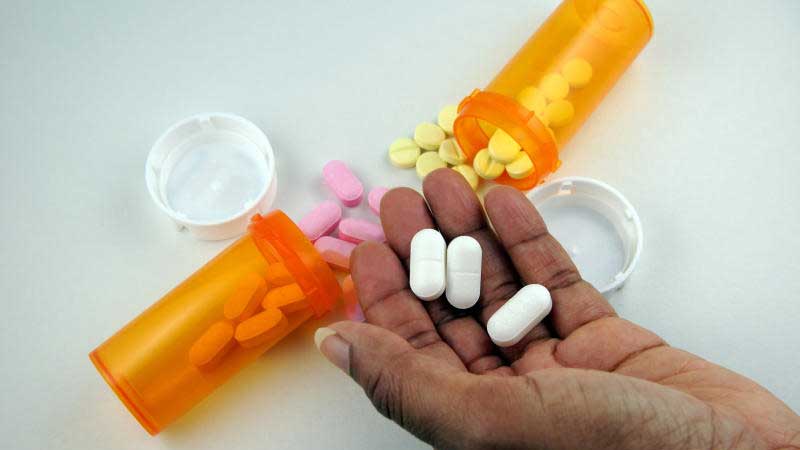 You are unable to access drugs in hospital because of lack of transport or refrigeration facilities.
Similarly, while some hospitals could have drugs, the pharmacists may find it inconvenient to physically walk to the stores to confirm if the drugs are actually present.
This problem is rife in facilities that do not have automated systems to keep updated information on drug supplies and stocks.
These observations are part of a report by the Ethics and Anti-Corruption Commission (EACC) titled Review of Systems, Polices, Procedures and Practices in the Pricing of Pharmaceutical and Non-Pharmaceutical Supplies in the Kenya Public Health Sector.
The EACC notes that an automated system would alert doctors not to prescribe medicine that the hospital does not have.
The report, which was handed to Health Cabinet Secretary Sicily Kariuki on Friday, notes that part of the reason why patients cannot access drugs in hospitals, or resort to buying them at exorbitant mark-ups that go as high as 5,000 per cent, lies squarely with the Ministry of Health.
Hospital systems
It further reveals how poor hospital systems and reluctance by the ministry to enforce guidelines have left the pharmaceutical sector vulnerable to profit-making businesses.
An example is Mama Lucy Hospital in Nairobi, under the management of City Hall, where there are 14 chemists that offer laboratory tests and sell drugs outside the hospital gates.
According to the report, Mama Lucy and Jaramogi Oginga Odinga Teaching and Referral Hospital in Kisumu County run both manual and automated prescription systems.
The report noted that manual systems inhibited the prescriber from having real-time access to the types and quantities of medicines available in the store before making prescriptions.
"This is a loophole that allows for prescription of medicines outside the available stock and the referral of patients to private pharmacies where drugs may be more expensive," the report reads.
During the survey conducted between April and September last year, the team of researchers noted that some county health centres lacked appropriate facilities to ensure proper storage of drugs.
Certain conditions
This is despite some pharmaceutical products requiring to be stored under certain pre-specified conditions to enable them to retain their original identity, strength and quality, and to prevent unauthorised consumption.
At the Nakuru County Referral Hospital, the cold room was not working while Mlaleo health facility in Mombasa had a small fridge that could not accommodate all the drugs "leading to drugs changing colour" and hence rendering them unusable.
At the Kitiriri health facility in Embu, there were no storage racks - drug cartons were placed on the floor and against the wall.
Related Topics