Home
/
Health & Science
16 hours in labour and bleeding as hospitals look for sterilizer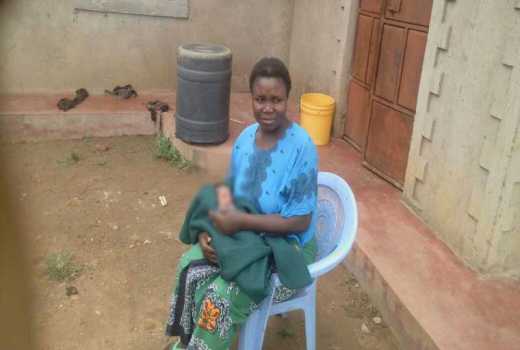 When Judith Nabwire arrived at Busia Referral Hospital, she was happy that time had finally come to trade her stinging labour pains with a bouncing baby that she had been looking forward to after nine months of waiting.
She was wrong. Her arrival at the hospital, at 9.30pm, marked the beginning of a 16-hour nightmare that would see her shuttled to three different hospitals bloodied and in debilitating pain.
At Busia Referral Hospital Nabwire was immediately admitted to the Hospital's Maternity Ward and was expected to deliver any time.
Her husband Geoffrey Wandera had hoped that things would go on smoothly and he would return home in a short while.
"We had left our children at home in Tanga Kona, Teso, and I thought I would return quickly, but they only got to see my wife the following day in the evening," said Wandera.
Wandera recalled the nurses informed him that Nabwire was in long labour and would deliver through a Caesarean operation.
"The previous delivery was also through an operation therefore I saw no cause for alarm," he said.
After hours of a painful wait, it was finally Nabwire's turn to get into the theatre as her water had already burst.
But this did not happen. "The nurse on duty announced to us that there was no doctor in the hospital and Judith would have to wait," said Florence Achieno, a relative who had also accompanied the expectant mother.
The wait sent the family into panic as Nabwire was still bleeding.
"She was crying and in great pain. We struggled to hold her in one place and avoid extreme movement that could possibly hurt her or the baby. We prayed and cried with her hoping for a miracle," said Achieno.
At 2am, what looked like a miracle happened. The nurse announced the doctor was on his way and Nabwire should be rushed to the theatre.
At 2.38am, Wandera watched with relief as his wife was wheeled into the theatre.
"I was counting seconds. I knew it was time," said Wandera.
But there was no miracle. Nabwire, Wandera was informed, could not be helped as the hospital did not have all the equipment needed for a Caesarean section. He was devastated.
The doctor then referred the patient to Port Victoria Sub-County Hospital in Budalang'i after the nurse in-charge made frantic calls to establish whether it was fully equipped for the job.
After a three-hour journey they arrived at Port Victoria Sub-County Hospital and the patient was admitted at around 7am, still bleeding.
Fortunately, the hospital unlike the other one, they gladly learnt, was fully equipped.
But there was a problem; no doctor was available to perform the operation.
The ambulance attendant aware of the urgency of the matter made calls to Alupe Sub-County Hospital. Luckily, he was informed that the hospital had both the equipment and doctors.
But the family was unhappy with the endless journey of faith. "We asked the nurse that we go to a nearby private hospital but she retorted that since she had already booked us at Alupe, we should just proceed. We agreed to," said Achieno.
They arrived at Alupe at around 10am, confident that this time things would work out.
But they didn't. Another hiccup cropped up; there was a power outage.
"I have never felt more helpless. I felt dead inside. Judith was still bleeding. She was no longer moving. She remained still her eyes dimmed from exhaustion," said Achieno.
After some persuasion, the hospital staff reluctantly agreed to lend them equipment, which they took back to Busia Referral Hospital for the procedure.
Bouncing baby
At around 12pm February 25, Judith delivered a bouncing baby boy, Geoffrey Okuku Jnr, who weighed 2.8kg. The mother was finally discharged after blood transfusion on Sunday, March 4.
The hospital's medical superintendent David Mukabi said the hospital established Nabwire required an operation at around midnight.
Unfortunately, he said, the steriliser had broken down the same day and was yet to be repaired leading to the referral to Port Victoria.
"It wasn't until they got to Port that we were informed that there was no doctor. Alupe hospital, I was informed did not have water, so they could not carry out the operation. It wasn't power, but water," said Dr Mukabi.
Related Topics