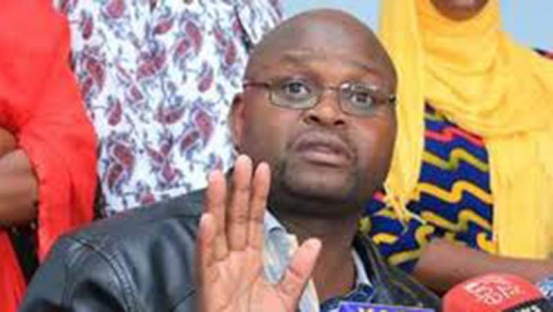 The Council of Governors (CoG) has invited representatives of nurses to a meeting to resolve the four-month strike that has paralysed operations in public hospitals.
In a letter to Kenya National Union of Nurses (KNUN) Secretary General Seth Panyako seen by The Standard, governors say they wish to "unlock the current nurses' strike that has prolonged and caused suffering to Kenyan citizens".
The union, however, is skeptical, saying the CoG is to blame for the stalemate by diverting its attention to the leadership of the union rather than focussing on issues raised by medics.
"They have diverted the attention of the public to only address the union leadership, which is not important and does not improve service delivery or address the plight of nurses," said Deputy General Secretary Maurice Opetu.
He said the CoG had been issuing contradictory reports on CBA.
"It took five months to negotiate the CBA and the CoG changed the team, forcing us to start from scratch. They have hijacked the process and are the reason the strike has lasted this long," said Mr Opetu.
He further dismissed the report issued by the CoG last week that 60 per cent of the nurses had gone back to work, noting that was not factual.
"We have observed with disappointment the misleading statement that purports that 60 per cent have abandoned the strike
We have 25,000 nurses in the union and only nurses in Uasin Gishu, Kiambu, Nandi and Bomet have gone to work. These are not even more than 4,000 nurses," he said.
KNUN maintains it will not settle for anything less than the CBA.
A spot check by The Standard revealed that services at major hospitals such as Mbagathi, Mama Lucy, Mutuini and Makadara hospitals in Nairobi had been crippled since the strike began.
Kenyatta National Hospital has borne the brunt of the strike, with most Kenyans rushing there for services since the nurses at the referral hospital are not in the union.
Meanwhile, Kirinyaga, Meru, and Mandera counties have been issued with interim court orders restraining the counties from initiating disciplinary action against nurses who are participating in the strike.
Related Topics