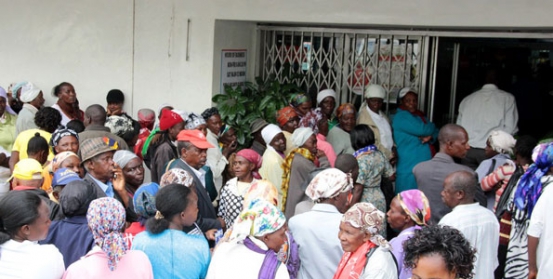 Civil servants who retire expecting to meet their financial obligations through their pension face a rude shock.
Bima House in Nairobi holds the secret of tribulations awaiting retired civil servants seeking their final dues.
Unknown to many is the fact that unlike other pension schemes, fast-tracking of, and processing, pension papers at Bima House is dependent on the generosity of one's pocket without which they are left at the mercy of what they refer to as normal procedure. This has no time-frame, leaving retirees frustrated.
Which begs the question, does a retiree's importance in life end at age 60? Or do they cease to be Kenyans by then.
We've often heard voices from various circles in the country purporting to condemn corrupt deals across the public service. But unfortunately, these purported crusaders have simply ignored the suffering visited upon retirees who frequent Bima House in search of their rightful dues.
My advice to civil servants is to fight, through their union, for the formation of a private pension scheme that understands their needs.
Related Topics