Home
/
Health & Science
 Covid-19: Kenya, Africa have a long way to recovery - report
Health & ScienceBy Saada Hassan | Thu,Dec 09 2021 11:18:50 UTC | 3 min read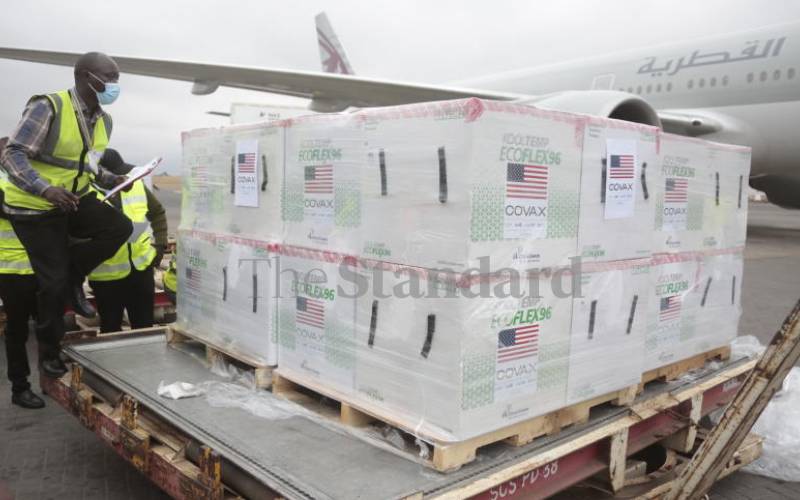 The African continent has a steep road to post Covid-19 recovery considering only a tiny percentage of the population is fully vaccinated, according to a recent report.
The Mo Ibrahim Foundation report on the pandemic in the continent peg the rate of the fully vaccinated at 6.8 per cent of the overall population with a little chance of recovery unless the figure rises to least 70 per cent of the population by end of 2022.
Almost all countries have experienced a second wave, with 84 per cent experiencing a third, and about nine countries including Kenya, Algeria, Benin, Burkina Faso, Egypt, Mali, Mauritius, Somalia and Tunisia having experienced a fourth. Mauritius is currently experiencing a fifth wave.
Currently, only five African countries are predicted to meet the World Health Organization (WHO) target of vaccinating 40 per cent of their population by the end of 2021.
"The emergence of Omicron reminds us that Covid-19 remains a global threat and that vaccinating the whole world is the only way forward. Yet we continue to live with extreme vaccine discrimination, and Africa, in particular, is being left behind," noted Mo Ibrahim, the founder chair of Mo Ibrahim Foundation even as WHO and some African heads of state continue calling for vaccine equity on the face of the Omicron variant in their territories.
African countries account for nearly 18 per cent of the worlds' population yet only 2.9 per cent of the Covid-19 vaccine have been administered. Interestingly, the G7 countries account for 14.8 per cent of the doses administered globally but only host 9.8 per cent of the global population.
Dr Matshidiso Moeti the WHO Regional Director for Africa says that the pandemic has caused disruption in other health programs and about "61 per cent of countries have reported disruptions to HIV testing, 53 per cent of tuberculosis diagnosis and treatment was impacted, while 40 per cent reported disruptions in Hepatitis B and C diagnosis and treatment."
Some of the key challenges facing Africa and which are likely to determine the recovery process falls under the areas of health, society, and the economy. Significant out-of-pocket expenses mean that for most Africans, healthcare is neither affordable nor accessible. In 2021, just ten African countries, representing nine per cent of the continent's population, provide their citizens with free and universal healthcare
Learning has also been disrupted and will take longer to recover. The report shows that there have been improvements in staffing, enrolment, and completion since 2010. However, Education Quality is one of the 79 indicators that have deteriorated the most at the continental level, with 30 countries declining in this measure.
Women and girls have been particularly impacted by the pandemic, from economic opportunities to greater exposure to sexual and gender-based violence.
"Covid-19 has served as a wake-up call for Africa. The old model of stagnating at the bottom of global value chains and competition between neighbours to export low-value products is not serving us well. If Africa is to leverage the opportunity of the fourth industrial revolution – not just as a consumer but also as a producer – we will need a sustained focus on nurturing the continent's human capital," said Ma Soukha Ba, member of the Foundation's Now Generation Network.
Related Topics