Home
/
Your Home
10 Cool uses of a microwave you didn't know about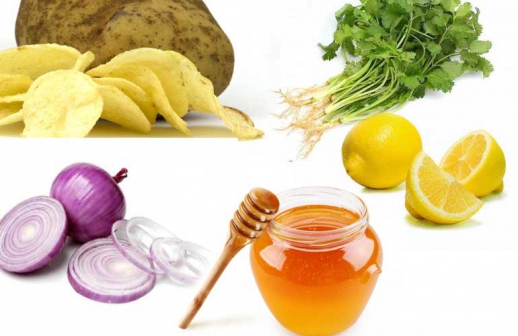 We are living in a microwave society; everything gets done in under a flash. Microwaves are useful for warming your food and can now be used to make life that much more easier. Here are a few surprising ways you can use your microwave:
Make potato crisps
Say goodbye to store-bought potato crisps. Make a quick potato crisps snack with your microwave. Peel and wash potatoes and slice thinly. Lay flat on a microwave safe plate, brush with oil and microwave for 3 minutes on both sides.
Dry your dhania
If you buy fresh herbs like basil, coriander (dhania), parsley or rosemary, you can dry the surplus in your microwave to preserve for future use. Lay out your herbs on a paper towel and microwave for 2-4 minutes.
Make homemade cheese
You have a recipe calling out for cheese last minute? Make your own cheese. Mix one cup of milk with one cup of lemon juice. Add salt and microwave for two minutes. Take the mixture out of the microwave and stir to separate the curd and strain in a clean muslin cloth.
Chop onions without tears
Chopping onions can be a teary affair; in addition to the soaking in salty water trick, we now have a microwave hack. Trim off your onion ends, microwave on medium for 30 seconds. Remove and chop.
Peel garlic
Place one head of garlic in the microwave on medium heat for 20 seconds, the cloves will slide out of the skin!
Revive your mascara wand
Before you replace a worn-out mascara wand, run it in the microwave for 35 seconds on high with a cup of water in the microwave beside it.
Juice a lemon or lime
Making lemonade? Zap lemons in the microwave for 20 seconds and then roll them on the counter a few times, the result is lemons with more juice.
Sanitize chopping boards
If you use a plastic chopping board, crevices that are created gradually on the surface when cutting fill up with dirt and food. Wash the board; rub it with the cut side of a lemon and microwave for one minute.
Liquify solid honey
To bring honey back to a liquid state, microwave in an uncovered jar for 30-60 seconds.
Microwave your microwave
To get your microwave clean, place a bowl of water with baking soda and two lemon halves. Let this microwave for three minutes, the grime should wipe off with ease.
Related Topics