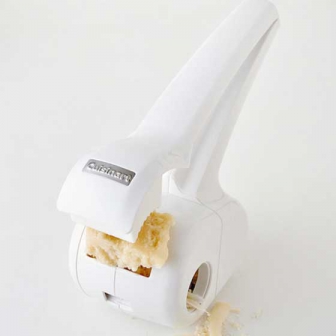 Cuisinart, universally known for introducing America to the food processor, is the prestigious brand behind the Rechargeable Multi-Grater.
The grater features three interchangeable drums; the grating drum for hard cheeses, nuts and spices, the slicing drum for fresh vegetables and hard cheeses and the shredding drum for softer cheeses, vegetables, chocolate and coconut.
The drums are stainless steel, while the handle, which is made from BPA-free plastic, is ergonomically designed and is suitable for left-and right-hand users hence easy on the hands. Powered by 2 batteries, the grater has a 20-minute continuous run time.
However, the food should be chopped into 'very' small pieces - half-inch at most - in order for it to fit into the grater and for it to even activate. It has also been accused of having a weak motor hence very slow at grating. All removable parts are dishwasher safe, has a three-year limited warranty and costs Sh4,000.