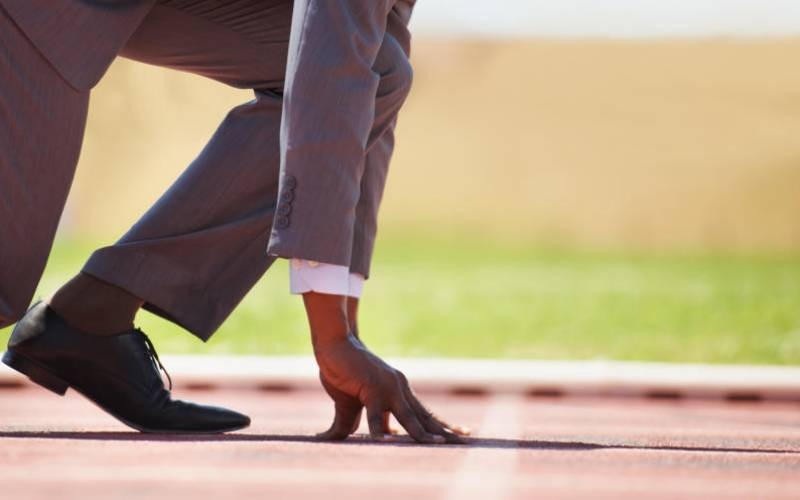 Life is likened to a race because it involves movement or progression and there are winners and losers. Unfortunately, many people do not know this fact and consequently live carelessly. Just like in a race, there are more spectators than participants.
Do not forsake your race of life by being a spectator and watching others run. What do you need to do to win in the race of life? First, identify the race set out for you. "Let us run with endurance the race that is set before us." (Hebrews 12:1). Second, run to win.
"Do you not know that those who run in a race all run to receive a prize? Run in such a way that you may obtain it. Everyone who competes for the prize is temperate in all things. Now they do it to obtain a perishable crown but we for an imperishable crown." (1st Corinthians 9:24-25)
Third, lay aside every weight. Before an athlete runs a race, they prepare and train to ensure that their body is physically fit and that their outfit is as light as possible to avoid being bogged down by weight. We must also lay off anything that weighs us down and impedes or cramps the vigour of our soul.
Carnal and worldly passions - the lust of the flesh, the lust of the eye and pride of life - must be dealt with to succeed in life. All things are permissible but not all things are profitable to you. Let us lay aside every weight and sin which easily ensnares us.
There are different kinds of runners. The casual runner only runs when they feel like it. We do not run the race of life because 'we feel like' but because we have a race set out for us to run. Enthusiasm and persistence can make an average person superior. Indifference and lethargy can make a superior person average.
The cautious runner thinks a lot about the race but plays safe and seldom leaves the starting point. They are so preoccupied with things about the race and taking precautions but do not take the action of running.
American author Helen Keller says, "Life is a daring adventure or it is nothing." Everything you do in life requires you to take a risk and be expectant about the results.
Wall Street Journal writer George Gilder says, "People who do not take a risk in the race of life do not have a chance."
The compromised runner is unwilling to compete by the rules of the race. They look for all manner of shortcuts to win. They do not lay aside things that they know will pull them down or disqualify them from the race. They are dishonest and lack integrity and focus.
The callous runner shows or has an insensitive and cruel disregard for people. They are unkind, focus on the negative and use foul words.
They are full of bitterness, envy and apathy. They will do anything to pull down others so that they can win or succeed. Stay away from callous runners.
The careless runner does not care whether or not they win the race. They do pay any attention to details of what it takes to run the race of life.
Regardless of your position do not be careless. Learn to take everything seriously. Philosopher John Dewey says, "The self is not something readymade, it is a continuous formation through choice and actions." Easy is unhappiness but difficult is joy!
The committed runner prepares for the race in good time and is focused, persistent, consistent, enthusiastic and determined to win. Commitment requires the practical investment of time, energy and resources.
Bishop David Oyedepo says, "You cannot be committed and not be creative, be creative and not be productive, be productive and not be successful or be successful and not be impactful."
Strive to be a committed runner in all aspects of life.
Related Topics