Beryl Wanga Itindi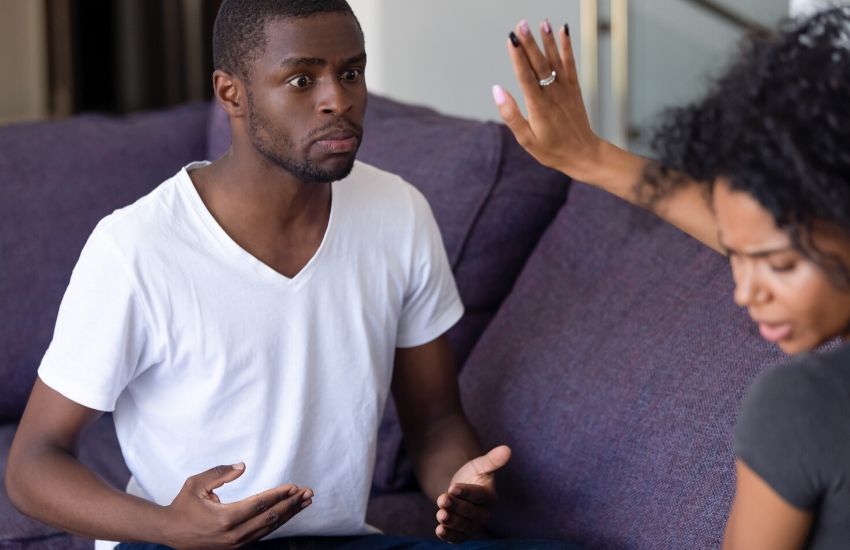 I recently came across an online post urging our men and women to emulate a couple abroad who had parted ways and had held a party to celebrate the same. I mean, a divorce party! They both looked so happy and would occasionally be seen embracing each other and laughing about everything and anything during the function. If you were to walk into that party without prior knowledge, I can bet that you would mistake it for an engagement party.
What really got me thinking wasn't even the party but this human in Kenya urging us to emulate that couple and part ways in such a manner when our relationships hit a dead end. I mean, have you ever encountered a wife whose husband has decided to unapologetically spend a night or two out without any explanation? Same way; have you ever encountered a husband whose wife 'refused' to cook for his boys who unceremoniously checked into his house late at night?
This is a pair you wouldn't want to come across! Their anger is always out of this world. They refuse to recognise each other's' presence and go about their businesses in one house as though they are two ghosts, not aware of the other's existence. They could equally decide to take the bull by its horns and resort to a verbal fight!
By the time a Kenyan couple decides to part ways, trust me, chances are, they aren't seeing eye-to-eye. Better still, they could be seeing each other eye-to-eye but only in the presence of a third party who for obvious reasons should be stronger than them both combined. I think the reason we reach this level is that we hold onto relationships that have taken a nose dive and see nor hear any evil. By the time we wake up and smell the coffee, the relationship's heart is in Europe, its lungs in Africa, its kidney in Asia and its body hovering somewhere in-between continents.
I still fail to understand why breakups in Kenya become this dramatic! The tears, the fights, the trips the elders make to and from the two villages and the amount of money spent, is draining. In my most memorable break up, I went straight to the police station and reported the man for saying he didn't love me anymore. Keep in mind I was wailing all through while recording the statement; you would think I had been slapped by hands as wide as an elephant's ears.
To date, I have never really understood what took me to the police station to report him. Did I expect them to arrest him and force him to love me? The same relationship got me boarding shuttles and travelling to and from Nakuru to do nothing in particular. All I wanted was to spend my time on the Nairobi Nakuru highway crying while seated next to the driver. I would get to Nakuru, alight and take the next shuttle back to Nairobi. I would make these trips till night fall.
I have seen household furniture suffer during a breakup. Whatever the furniture does to deserve all this, I don't know. A 32-inch television suddenly grows wings and takes its maiden flight out the balcony, the aquarium slides past bedrooms in the hallway hugging the bathroom door, utensils turn into footballs and phones into weapons! You just don't want to find yourself in a place where some Kenyan couples are parting ways. I will not even talk about the harm the children go through if involved. That's probably a story on its own.
By the time these two humans decide to officially part ways, there will be nothing like a divorce party in the picture. If anything, things just happen in hushed tones and before you know it, each of them have found happiness elsewhere. So when someone is actually addressing us Kenyans to hold divorce or break up parties, I tend to think the person is living in denial about what really happens here. I however support the fact that we need to find a way to turn goodbyes into happy moments!