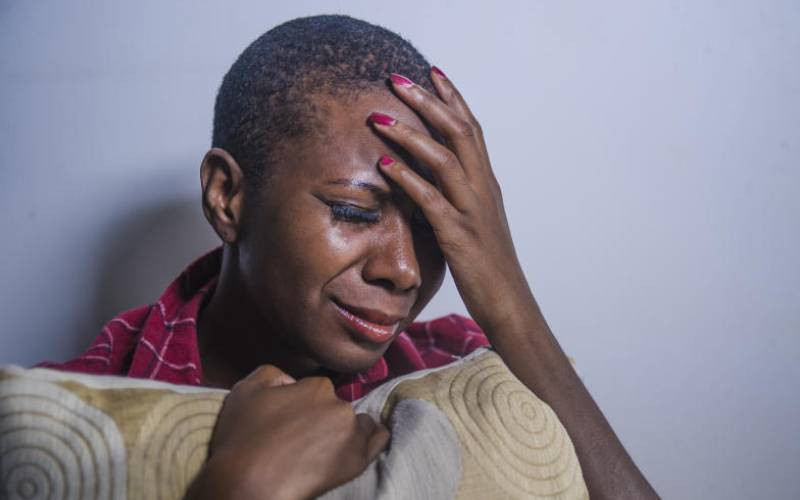 Stress is a state of mental or emotional strain or tension resulting from adverse and demanding circumstances or problems.
Stress can manifest as fear, crying spells or bursts of anger, feeling guilty or helpless or hopeless, loss of interest in daily activities, worry, fatigue, inability to relax, increased physical distress symptoms such as headaches or stomach pains, change in sleeping and eating patterns, difficulty in concentrating, worsening of pre-existing health conditions (physical and mental), avoiding family and friends and increased use of alcohol or other drugs (WHO).
What are the sources of stress?
First, is compromising situations. That is knowing the right thing to do and not doing it or yielding to peer pressure and lowering your standards or taking shortcuts.
Entrust your life to God and be a person of integrity. Do not envy sinners; instead, be zealous for the fear of the Lord always.
"I beseech you therefore, brethren, by the mercies of God, that you present your bodies a living sacrifice, holy, acceptable to God, which is your reasonable service. And do not be conformed to this world, but be transformed by the renewing of your mind, that you may prove what is that good and acceptable and perfect will of God" (Romans 12:1-2).
Second are conflicts. These arise from our differences that lead to unnecessary fighting. Understand where the other person is coming from, do not be proud and be humble when dealing with people. "Let all bitterness, wrath, anger, clamour, and evil speaking be put away from you, with all malice. And be kind to one another, tender-hearted, forgiving one another, even as God in Christ forgave you" Ephesians 4:31-32).
Third is competing with others. This ultimately causes comparison, pride, misery and stress. Accept the unconditional love of God whom you do not need to prove yourself to. Do not compare yourself with others. "Not that we dare to classify or compare ourselves with some of those who are commending themselves. But when they measure themselves by one another and compare themselves with one another, they are without understanding" (2 Corinthians 10:12).
What should you do in moments of stress?
Think of the goodness of God. Do not focus on the negative things which will lead to anxiety and depression. "But as for you, you meant evil against me; but God meant it for good, in order to bring it about as it is this day, to save many people alive" (Genesis 50:20).
The fall of man came from a single question from Satan. "The serpent was more cunning than any beast of the field which the Lord God had made. And he said to the woman, "Has God indeed said you shall not eat of very tree of the garden?"' As the song goes, 'count your blessings name them one by one and it will surprise you what the Lord has done'!
Think of the greatness of God. You may be at a point where you think that you cannot take any more. Consider the works of God; that his hand is bigger and greater than your problems. He will hold and pick you up. Declare constantly that 'I shall not die, but live, and declare the works of the Lord'.
Think of the closeness of God. People will leave and forsake you when you are having problems or stressed out. God will always be with you in good and bad times. The Israelites were facing many challenges and problems but God promised to lead them into victory. He implored them to be strong and of courage, not to fear or be afraid of their enemies; because He would go before them; he would not leave nor forsake them.
Think about your health. Take care of yourself by exercising regularly, eating healthy, take time to rest and relax; meditate, spend time with friends or engage in a hobby. Paul urged the Colossians to put to death their members which are on the earth: fornication, uncleanliness, passion, evil desire, and covetousness, which is idolatry. To treat their bodies as the temple of the Holy Spirit and to glorify God in body and in spirit.
To change anything in your life and deal with problems and stress; you must have a clear and positive line of thoughts and perspective of life. As a man thinks in his heart, so is he. Remember that you may be hard pressed on every side, yet not crushed; perplexed, but not in despair; persecuted, but not forsaken; stuck down, but not destroyed.
"Be anxious for nothing, but in everything by prayer and supplication, with thanksgiving, let your requests be known to God; and the peace of God, which surpasses all human understanding, will guard your hearts and mind through Christ Jesus" (Philippians 4:6-7).
Bishop David Muriithi Founder & Overseer House of Grace Ministries International
Related Topics