Home
/
Skin Care
Five cleansing mistakes you are probably making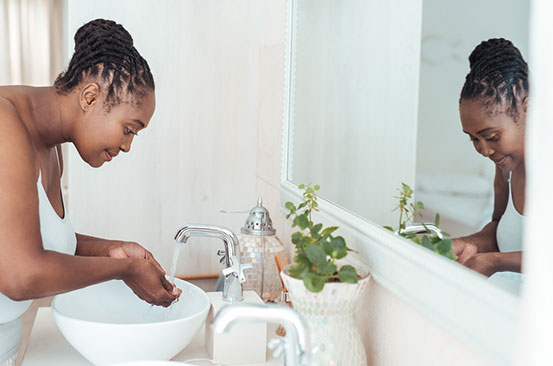 Many of us have a skin care routine we repeat every night but the question is, are you doing it in the proper way?
On paper, cleansing really is an easy task. All you have to do is wet, lather and rinse.
But considering this is your face and it is the first thing people see when they look at you, you can never be too careful.
If you find yourself constantly battling breakouts, dehydration, dryness, excessive oily skin and irritation, chances are you are making some cleansing mistakes.
And no matter how expensive the products you may be using are, as long as your skin care regime is off no product will work optimally.
To help you achieve that healthy, glowing complexion here are some mistakes you need to avoid.
Not washing your hands
It may be a no brainer but you will be surprised at the number of women who totally ignore this and go straight to washing their face with dirty hands.
It is absolutely essential for you to have clean and sanitized hands before cleansing your face. Considering all the things you have touched throughout the day, you will transfer all the bacteria, germs and impurities onto your face.
Make it a habit to thoroughly wash your hands before your skin care routines.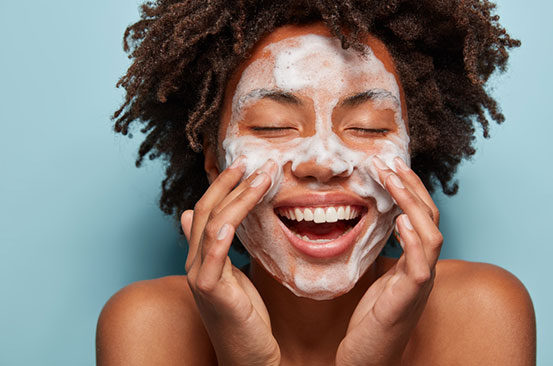 Using the wrong cleanser
Cleansers vary depending on skin type and therefore it is important to choose the best one for your skin's needs. Oily, dry, sensitive, acne prone, you name it, you must find the right match for your skin.
Your face is delicate and for this reason you need to avoid cleansers that are too harsh and loaded with chemicals.
Go for a mildly acidic or natural option that will help remove dirt, oil, makeup and impurities without compromising your skin's natural barrier. It should not strip healthy oils or leave your face feeling tight.
Cleansing with extreme temperatures
If you normally have visible redness on your face after a wash chances are, you're using very hot water. This can affect your natural oil balance leading to oiliness, irritation and unwanted sebum production. And in extreme cases, your capillaries can burst.
Contrary to the belief that you should wash your face with hot water to open up your pores then cold water to close the pores, this is false.
Stick to lukewarm water.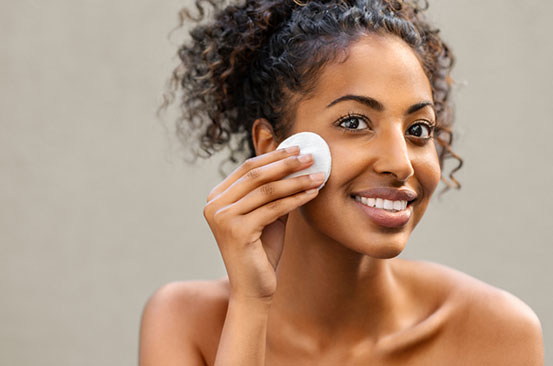 Not removing makeup first
Despite the name, a cleanser is actually meant to clean blocked pores. That said, if you wash your face with makeup on, the cleanser will not be able to fully fulfil its purpose.
It's important to remove all your makeup using a face wipe or gentle makeup remover then follow up with a cleanser to remove the remaining grime and dirt.
Rinsing incorrectly
Do not wash your face when you're in a hurry or you will suffer the consequences. Take time to let the product sit for a few minutes so your skin can absorb it then thoroughly rinse it off.
Failure to do so the cleanser will build up on the surface of your skin leading to clogged pores and breakouts.
Take at least one minute on your first cleanse to gently massage and break down the accumulated dirt, sebum and makeup you have been wearing the whole day.
Related Topics