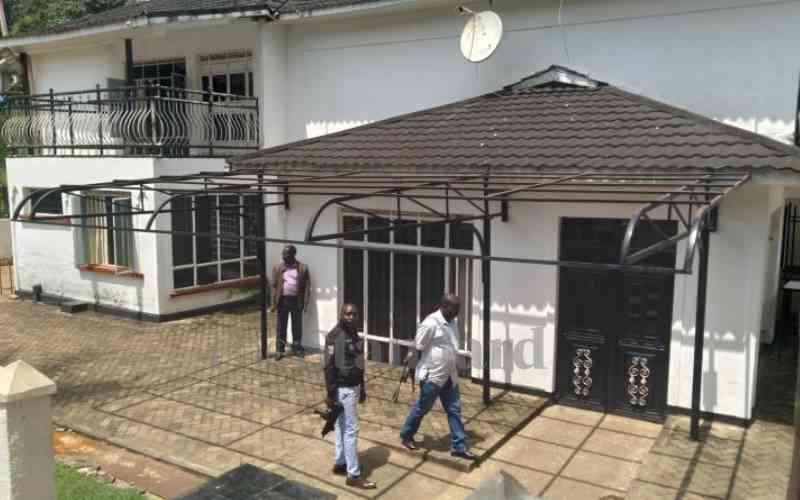 Former Kakamega senator Cleophas Malala's lawyer has protested the raid on his client's home by the police who asked the politician to surrender immediately.
Speaking at the senator's home where uniformed and plain-clothed police officers camped for over two hours, lawyer Charles Malalah said the former senator was not presented with a search warrant.
"I just learned of this act this afternoon and my client has not told me whether there is a warrant of arrest against him and the police who are searching his compound have not presented to me any papers on the same," said Malalah.
Stephen Chacha, the Kakamega Central DCI head, who led the contingent of police officers conducting the raid, said the former senator was a person of interest in election-related violence witnessed during the Kakamega governor polls held on Monday.
Malala, who was vying on a United Democratic Alliance (UDA) party ticket, lost the election - which had been postponed from August 9 when the General Election was held - to Fernandes Barasa of the Orange Democratic Movement.
Chacha and the regional police boss Peris Kimani said they just wanted Malala to clear his name but he ignored them.
"He had been summoned to the station from Wednesday. The officers investigating his case talked to his lawyer and even called him but he is defiant," said Ms Kimani.
"I appeal to him to surrender to the nearest police station as soon as he can."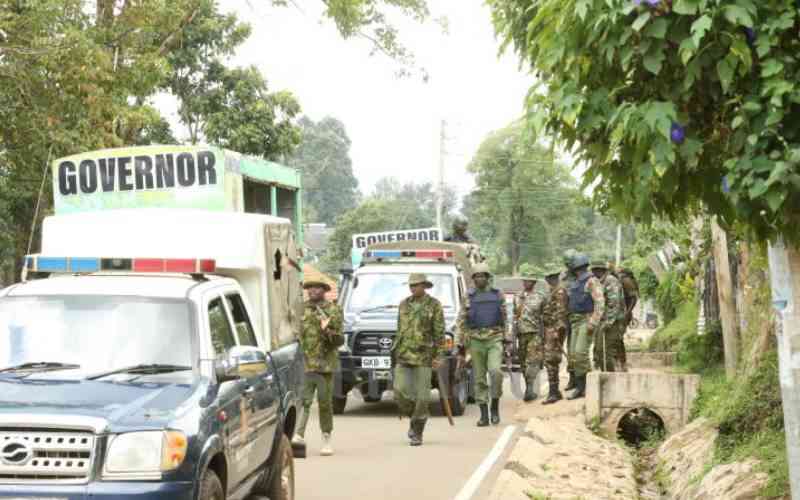 The duo said the raid was not politically motivated as the former senator's kin alleged and that they had 17 individuals alongside Malala who were being probed over violence. They asked the politician to honour the summons so that the law can take its course.
"We all know that the law doesn't honour titles. There are four accusations against him, three for assault and one for robbery with violence," said Chacha.
"In fact, one case is of him (Malala) assaulting and stealing from a female voter."
The search at Malala's home in Milimani estate Kakamega was temporarily halted by Malala's parents and relatives who wanted to know why the police were conducting a search.
Meja Malalah, the father of the former senator, blamed the police for being selective with arrests. "You want to arrest him when you are yet to arrest people who attacked him, stoned his vehicles and even beat his supporters," he said.
He said his son was still healing from the loss of becoming Kakamega governor and should be left alone.
He feared that the arrest was politically motivated and they just want to harass his son "for no reason."
The raid started at about 1pm and lasted for about two hours before it started raining and the police officers, journalists and the crowd of onlookers left.
Related Topics