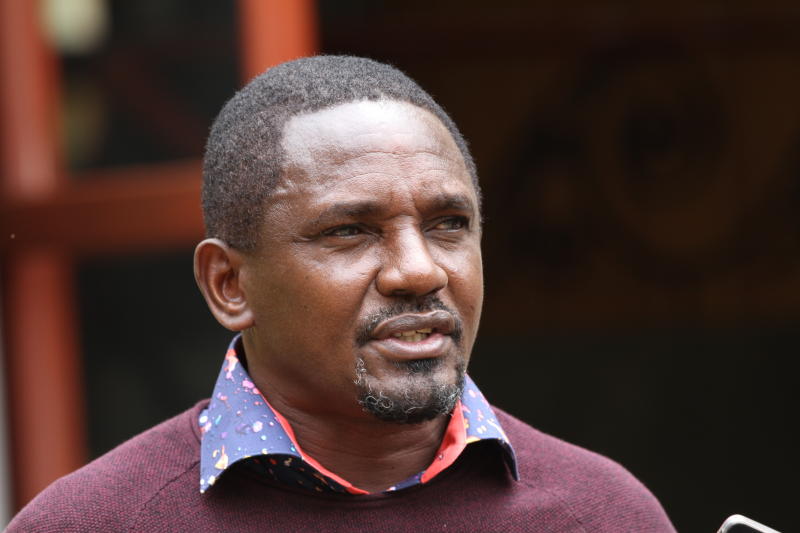 Gem MP Elisha Odhiambo wants ODM National Election Board (NEB) chairperson Catherine Mumma charged with contempt of court.
Odhiambo also wants the Political Parties Disputes Tribunal to use its powers to directly forward his name to IEBC for gazettement as the nominee for the Gem parliamentary seat.
In his application certified as urgent, he argued that Mumma had disregarded the tribunals' orders directing NEB to issue him the party ticket on April, 30.
Odhiambo was concerned the Independent Electoral Boundaries Commission (IEBC) might publish names before ODM and NEB award him with the final nomination certificate as directed by the tribunal.
"The actions of NEB and ODM are meant to undermine the authority of the honourable tribunal and embarrass it. Their actions are also meant to circumvent the honourable tribunal orders and render it superfluous," Odhiambo said in his appeal.
He noted that unless the tribunal grants him the grounds in his application, NEB and ODM will knowingly and willfully disobey the tribunal orders and continue doing the same.
On April 30, PPDT directed ODM to issue a nomination certificate to Odhiambo. Odhiambo had challenged ODM's decision to withdraw his win in the April 13 party primaries.
Odhiambo got 7,405 votes against his fiercest rival Jalango Midiwo's 6,384.
After nullifying Odhiambo's victory, ODM's Central Committee directed NEB to issue a direct ticket to Midiwo, the brother of the late Gem MP Jakoyo Midiwo.
Odhiambo had been accused of entertaining violence during the polls, allegations he vehemently denied.
Dissatisfied with the outcome, Midiwo filed a complaint with ODM's Disputes Resolution Tribunal.
The tribunal, sitting in Kisumu, however, upheld Odhiambo's win, saying Midiwo failed to prove that the nominations were marred by irregularities.
In Alego Usonga constituency, PPDT has stopped ODM from submitting MP Samuel Atandi's name to the electoral commission.
This follows an appeal by Dr Nicholas Kut over the party's decision to award Atandi the certificate for the August election.
In Bondo, the PPDT ordered ODM to conduct fresh nominations in a contest between incumbent MP Gideon Ochanda and his main challenger Andiwo Mwai.
The order was issued on April 29, 2022 but the party is yet to conduct fresh nomination or issue any communication on the same.
Related Topics