Home
/
Relationships
The twist: WhatsApp brought us back together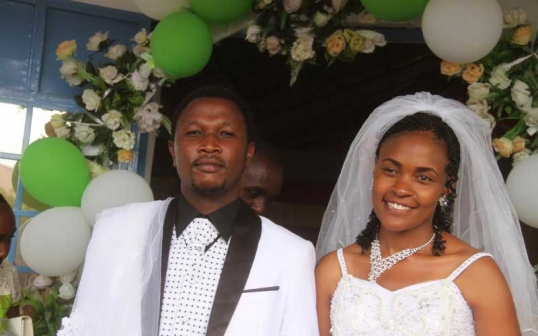 BRIDE: Josphine Kuri
GROOM: Daniel Kiogora
DATE: February 4, 2017
GUESTS: 900
CEREMONY: New Life Bible
Church, Isiolo
RECEPTION: Rangeland Hotel, Isiolo
BUDGET: Sh500,000
FIRST MEETING
DANIEL: We met in February 2010 while I was working with the Kenya Defence Forces 78 Tank Battalion, Isiolo and she was working with Compassion Kenya. On our way back to the camp, I would see her also going home. One day, I asked her to get into the lorry that used to ferry us and that was the beginning of our conversation.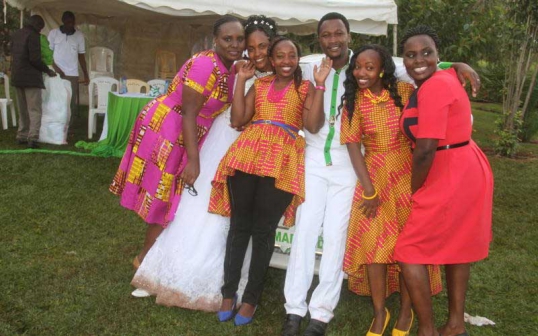 One day, I did not see her then I later learnt she was sick. I took the bold step of visiting her at home to find out how she was faring. After that, we lost contact for a while due to work-related issues. She went to work in Nairobi, but fate has a way of bringing people together.
One day, I decided to feed her mobile number into my phone and spotted her on WhatsApp. We began chatting again and picked up from where we had left.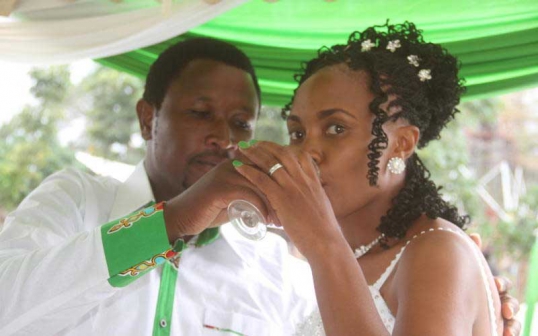 FIRST DATE
DANIEL: I asked her out. We went to Paramount Hotel in Meru and I told her of my intentions to take the relationship to the next level. She turned me down several times but I kept hope alive.
THE PROPOSAL
JOSPHINE: It took a while before I accepted his proposal but the wait was worth it. I realised he was the guy when I lost mum in 2015. He was me throughout. He also lost his dad the same year. After spending time together during this difficult seasons, I realised we were meant to be.
THE BIG DAY
DANIEL: I must say that we planned our wedding by faith. It was not easy, especially considering the fact that both of us had lost our parents. We wanted to have our wedding in December 2016 but due to unavoidable circumstances, we had to choose another month. We decided to settle for February when there were few occasions taking place.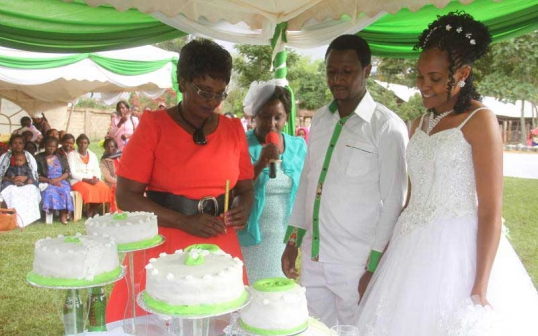 JOSPHINE: Despite the rains, it turned out to be a blessed fun-filled day -- with family and friends turning up in large numbers to celebrate our union.
THE DRAMA
DANIEL: As the groom, I had this desire for my groomsmen to dress up in suits for the big occasion, but they weren't for the idea. Instead, they chose to go African and I just had to comply.
Also, most of our committee members were not as cooperative as we had expected. We were left with only a few friends and family but we thank God we did it.
JOSPHINE: My ladies were very cooperative and I thank God for that. However, we had a shortage of vehicles which put a strain on transportation. The vehicle that I was supposed to ride in to the venue did not come and we had to quickly look for an alternative. One vehicle also broke down and this delayed the start of the ceremony which was to commence at 10am. It started at 1pm.
MEMORABLE MOMENTS
DANIEL: When I saw her emerge from her parent's house when we went to pick her up and when the pastor officially handed her over to me as my wife.
JOSPHINE: Reciting the vows was epic to me. I knew the words he told me were deep from his heart and I would always remember them.
ADVICE
Be yourself and plan everything according to your budget. There are so many opinions from other people, but it's up to you to make the final decision.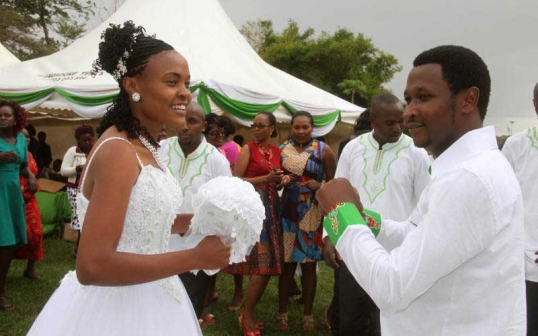 Trust in God and make prayer your number one item in the planning process.
Have contacts of different service providers that you can choose from just in case one fails you.
WORDS: Ivy Wamalwa
PHOTOS: Bruno Mutunga
Related Topics