Home
/
New female-driven taxi service exclusively serves women and children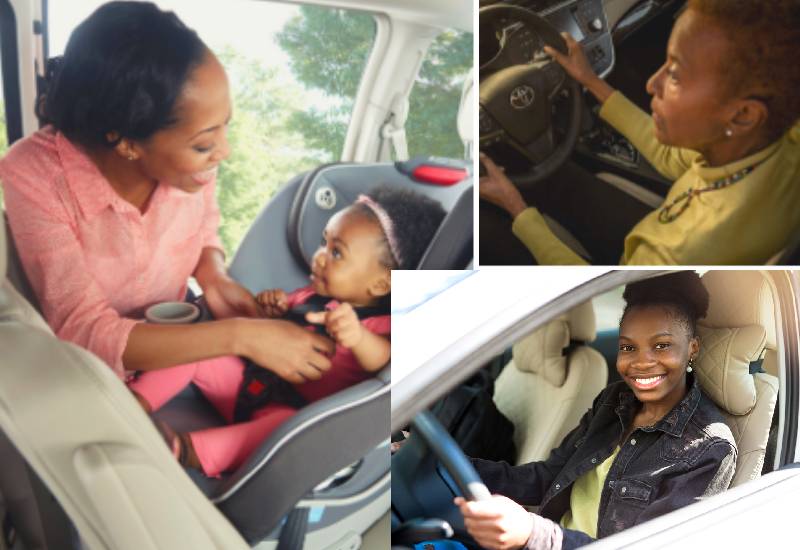 Ladies who frequently rely on taxi services finally have something to smile about after the introduction of a taxi service that specifically caters for the needs of women.
'For Women by Women' is the mantra driving taxi firm An Nisa Taxi as it offers women a "peace of mind," since their priority is fulfilling the needs of women taxi clients. An Nisa offers tailored taxi services including "taking you home after a night out, starting your day with a ride to work, or picking up your children after school."
An Nisa Taxi is an all-female cab service designed for the needs of women all around Nairobi and other parts of the country. It is a taxi app like any other but better. The service does not attend to male clients and their cabs are exclusively driven by female drivers who only ferry women and children.
Lately there has been a surge in taxi apps offering a somewhat better alternative to using public service vehicles. Mostly rampant in Nairobi, residents have accustomed to relying on the taxi apps at their convenience. At the click of a button, clients have the luxury of getting picked at whatever point they are within the city without breaking a sweat.
Although taxi apps have proved useful and convenient, female clients and drivers are yet to be fully catered for by these digital taxi services.
Over the years, numerous cases of assault have been reported by both female drivers and female passengers in the taxi industry. It has regrettably become common to come across complaints by female taxi clients of being assaulted and sexually harassed by male taxi drivers, or being forcefully dropped off before reaching their destinations.
Female drivers are not safe either with a number of complains about male clients sexually harassing and even assaulting them as well as concerns of their safety while driving into insecure and unknown neighbourhoods, particularly at night. Some female cab drivers have also gone without pay as some male clients refuse to pay after being dropped off.
These fears have driven away many women from venturing into the taxi business. However, An Nisa Taxi's exclusivity offers a great employment opportunity to female drivers and safety to female passengers throughout their trips.
Speaking to Eve, Mehnaz Sarwar, founder and owner of An Nisa Taxi, revealed that she launched the taxi service in 2018 to exclusively cater for children and women after she noticed a global trend of women complaining of not being safe in taxis especially when being driven by male drivers.
"An Nisa stands for women in Arabic. It is not good for a woman to worry about her safety or an escape route when she is in a car with a man. It is not only in Kenya, but all around the world as women don't feel safe when they take cabs driven by men." Sarwar said.
Adding that the response to her business has been great and her drivers feel more confident working late in the night knowing they only cater for female clients. She also hopes that her app can contribute to the narrowing of the gender gap by helping women employ and empower themselves.
On social media, women openly hailed the taxi app claiming it is a relief from the other male-centric taxi services. As seen below:
Just found out that there's a fairly new cab service in Nairobi called Annisa that serves only women and children. For us who prefer female drivers, this is definitely a win (This is not a sponsored ad) pic.twitter.com/dCEK0kF5N7
— Manzi wa Nairobi (@City_girllll)
June 17, 2020
Super.Timely idea to get rid of this useless Cab drivers who Vibes married women.
— Black Wuod Gem. (@BlackWuodGem)
June 17, 2020
We should have public transport just for women and a separate bus stop ????????the number of times men and conductors touch me is appalling..In fact we should have separate apartments and jogging areas..
— Nia (@nessa_vix)
June 17, 2020
What is worse: a fake smile or a grumpy face?
Related Topics