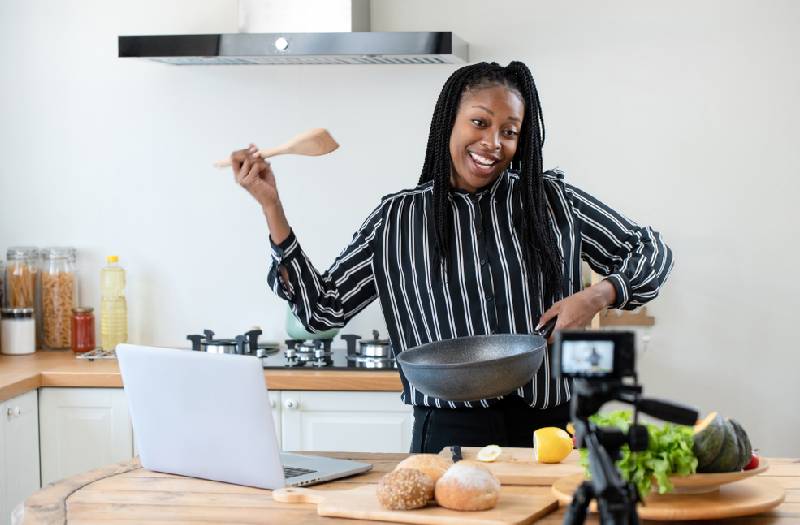 There are some behaviors we carry into our kitchen that only make things worse. A kitchen needs to be spotless, maintaining the highest sense of cleanliness.
However, there are some actions you may be thinking are hacks and saving you time, whereas they are just plain inappropriate.
Here are some
Opening cans with knives
The easiest way to open a can should be using a can opener. For some, however, going through the stress of looking for where you placed it can be daunting. They therefore resort to taking a knife and using it to pierce through the can.
This hack can work in the long run after some hitting. However, the use of a can opener makes things easier and way simpler.
Tasting with the stirring rod
READ MORE
This may be a controversial subject but worth discussing. You'll find many subconsciously tasting the food from the pot with the same stirring spoon.
It may be a matter of hygiene or basic kitchen etiquette.
How would the people you intend to serve feel about eating that food? Stop the act and taste with a separate spoon at all times.
Using bare hands to catch a pan
Commonly known as a pro move, holding a hot pan handle with your bare hands is celebrated. It may, however, be an experience that will end in tears especially because you may burn your fingers.
Instead of taking this risk, use the oven cloth gloves to hold and carry any hot item in the kitchen.
Using zip long bags for fluids
Storing fluids in the fridge can be tasking. If you have been thinking of using a zip long bag thinking it's the only alternative for foods storage, think again.
Use glass jars or bottles to store your fluids. This offers less room for spills and saves your bags for storing solids.
Evaluate all your kitchen behaviors so as to find out what you should stop doing and the hacks you should keep close. Not only do they make work easier, but also are enjoyable to do.