Home
/
My Reflections: Muchina, the tiller of forgotten lands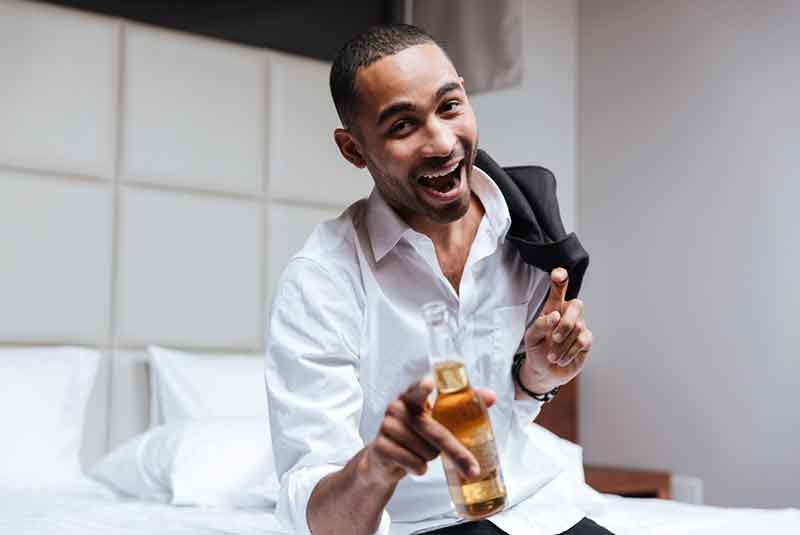 Muchina is a great guy with a fetish for hard liquor and women -- a little piece of fluff notwithstanding. His favourite drink is jamba, meaning a brave person. If you haven't taken or seen a person who has indulged in this drink, then you may not have that intrinsic knowledge about the name.
It takes a well-nourished man to have this drink and walk. Not many men will walk let alone perform nightly duties; especially those from Sagana and its environs. And I'm saying this with as much respect and sensitivity I can muster. If you think it's stereotyping, visit several nursery schools in the area. But Muchina has no problem swallowing and walking to the nearby hovel or home to quench his other thirst.
Recently, Muchina changed his lifestyle. When we met with him at Bobbs, a club near Sagana town, he fervently, with a twinkle in his eye, told me, "Gee, I have seen the light." I beckoned the waiter over because I knew there's nothing as sumptuous as Muchina's stories. The waiter came balancing a tray with two jamba and my beer.
"Where have you seen this light?" I asked, my ears ready to receive. I also thought it was time I saw the light. I needed to stand in the sun and I imagined Muchina had the formula. I was wrong. He was right about his type of light, however.
"My only problem is women. I love women and women in return love me. Right?" I nodded.
I took a deserved swig from the bottle. He sipped his jamba, a tiny little sip that gave birth to deep furrows on his face.
Jamba is that drink you sip slowly, not in haste. The taste itself can awaken body parts you thought retired long time ago. It can make your epiglottis swing endlessly like an hourglass pendant.
"I have decided I must be paid for my services," he abruptly said wearing the broadest grin I have ever seen on him.
"During my escapades, sex escapades, I have concluded that women of this region are deprived.
Some married women, the last time they had some quality time with their husbands, was before their last born was born, and that was 5 years ago. And it can't be called a quality time, it is a warm up. They don't have a problem to play away from home.''
"Really? "I asked him smiling knowing very well the direction the conversation was taking.
"Yes, really. Have I ever lied to you? Yesterday I texted you the winning team to bet on, did you win?" he said gesturing at our drinks as evidence of that win.
It was true. Were it not for that win, I could not afford the drinks and the roast meat that was shimmering in the kitchen oven.
"I will not be offering my services free of charge. I will be charging for my services."
"What does that mean?" I prodded.
"I will earn a living from tilling forgotten lands."
"What? You mean you will be a commercial sex worker?"
"No, think of it like me giving back to society and to facilitate my movement and to refuel, I get a stipend from the members of that society who have benefited."
"I'm lost, Muchina, kindly expound. Make me understand why you are not like Wangari."
Wangari is a well-known follower of Jezebel.
"I will help the society expand by sowing seeds to those in need. I will also distribute the happy hormone to those in deficient. I will be the village gigolo."
"Waiter, waiter another one," I called, totally in shock.
"It has already started. Yesterday, I earned Sh1,000 from that woman who owns a wholesale."
"Whose husband works in Nairobi?"
"Yes, that one."
We staggered home in the wee hours of the night and the ghosts whooshed past us contented after a night of serving nightmares hot on a platter.
Related Topics