Home
/
Confessions: I had sex with a street girl and now she has a son who resembles me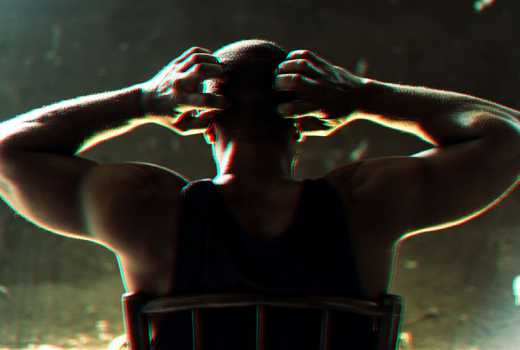 Guilt was a word only for them and not for me in my world until recently when the repercussion of a heinous mistake I committed started glaring at me sending unforgiving rays. Fear has engulfed me ever since and suicidal thoughts engross my mind. I have a young and very beautiful family that I would shield with my very life yet spasm of guilt seem to be putting a distance between us.
Every time I remember what happened one night in September 2015, I shudder in self-blame and shame. I am a businessman, and I run my own very successful firm. I am socially cool and silent and most of the time I enjoy my own company. I read a lot and rarely will you find me without a book in my hand. People call me shy and my friends wonder how I even married the girl most of my peers longed for. I didn't date her for long. In six months, wedding bells were ringing though the secret in my heart was haunting me. As we went through post-marriage counselling, I was almost sure the pastor was reading my thoughts.
"No secrets between you so that as you get into this union, you will have made an informed decision," the counselling pastor had advised. "Confess it before she hears it from other quarters!" this was a joke but I could feel goose bumps forming on my hands. I just smiled sheepishly because I knew my sin was terrible enough to send any potential bride running to the hills. Like the proverbial Biblical story of David and Bathsheba, I would have hidden this sin but somehow it had to be exposed and now, though still a secret, its haunting me, gnawing through into my very being.
My story started with a quarrel with a female client in my office. She was dissatisfied with the services and though I pleaded that we can sort out the issue in a civilized manner, she shouted and embarrassed me in presence of my employees. While I was on the wrong, I felt demeaned as the woman was piercing through my very masculine ego. I rectified the mistake and refunded what needed to be refunded and left the office burning with anger. I felt challenged and started looking for someone to pick a quarrel with.
I admit that was cowardly of me but I headed straight to the pub. I tried picking a quarrel with the barmaids but I suppose they saw I was in an attacking mood being a very socially cool person so they kept off. I wanted someone I could engage in a serious outrage and if need be we exchange blows. I drunk myself silly mixing spirits with beer perhaps to prove to myself that I was a real man. Sarcastically, Kenny Rodgers song; Coward of the County was warningly playing softly from a speaker on the wall. Walk away from trouble if you can.....son, you don't have to fight to be a man! The song played on making me feel more frustrated and defeated. I decided to walk home at around 10pm. I switched off my phone because I didn't want to throw tantrums at my girlfriend and later regret it.
Then I saw a girl, seated under a bridge. To me, this girl was another beggar and I would occasionally throw a few coins in her begging bowl as I came from a pub within the estate where I live. To date, she strategically sits under a foot bridge adjacent the pub. Her presence is obviously conspicuous and many men coming from the pub usually give her some coins. Tonight she was alone. Other times there was a boy maybe in his early teens who kept her company and monitored her safety. From her appearance she was in her late 20s. She looked fine save for her crippled legs and, most of the time, she would be knitting. I had never at any one point admired her femininity but I genuinely empathized with all female beggars. I struck up a conversation with her. I can't exactly remember what we talked but I know I dragged her to a dark corner, had sex with her and gave her a few coins. In the morning I woke up cursing myself and feeling suicidal. I avoided that route and the pub for a long time. Guilt followed me like a ghostly shadow and I resorted to drinking heavily. My girlfriend started getting worried and thought I should seek counselling from the pastor at her church.
When the pastor asked what was bothering me, I lied that I was indebted and my company was on the verge of collapse. My ever faithful girlfriend took a loan to support me. I went into deep regret but I wasn't ready to confess that sin to any priest, however ordained. I would occasionally visit the pub but I never saw the girl. I imagined she had changed locations and that came as a relief because I knew that not seeing her would help me forget my heinous act. I now suspect that she had been too pregnant even to beg and that is why she never sat under the bridge any more.
I was now married and was living happily with my wife when one day, almost three months ago, I decided to visit the pub. I passed under the foot bridge and lo and behold, there was the girl, cuddling a child! I was stunned to see her and quickly made calculations in my head. This child may have been born almost nine months after the ugly ordeal I had with her. Pretending to throw some coins in the bowl, I had a closer look at the baby boy and the resemblance with me was remarkably unmistakable! I walked as fast as I would had the devil been chasing me to look for a place to think properly. Memories of that night came fresh to my mind. I shed tears of pain and disappointment.
While it was an unfortunate situation and I was out of my own control when I did it, I am now so ashamed of myself by the sheer thought of what trauma the poor girl went through during and after the pregnancy. My wife is pregnant with our first baby and I see the attention she needs which I generously give to her. There are times she will crave for a pizza and I must drive like crazy to get it for her.
I imagine this girl had her own cravings and other needs but had no one to tell. Such thoughts make me feel that I don't deserve forgiveness. Yet I love my wife so much and I would never want to hurt her by revealing such a repulsive truth to her. That I had sex with a street beggar and offered her some coins in exchange. Now she has a child and my instincts keep rubbing onto my face that the child is mine!
Today when I see the boy that girl carries innocently in her lap, my instincts yell at me that this is my very own flesh and blood. I would greatly love to do a DNA test to verify if the child is really mine and take responsibility but my greatest challenge is how to explain this to my wife. Besides, I understand that all parties involved have to consent in a DNA test. How would I ever explain why I want a DNA from the mother of the boy?
Several times, I have toyed with the idea of starting a children's home where I would take this child and be seeing him at my own time without the fear of prejudice. If the test would ever turn positive, I would be willing to help the mother also live a better life away from the under-foot bridge where maybe she has had several sexual abuses from drunken men.
But my dilemma remains how I can ever achieve this without involving my immediate family. I sometimes throw a quick Sh1000 note in the small bowl every time, hoping no one has seen me giving so generously to a beggar lest they suspect my generosity. Of course, no one would be that observant to see how much I give a beggar but as they say: the guilty ones are afraid. My story is stranger than fiction but don't point a finger at me. I am now persuaded that the many street children we see every day are fathered by the so-called decent men we see in suits and ties...responsible men who were driven by lustful passions or pangs of anger.
Do you like giving or receiving?
Related Topics