Home
/
Hair
Rocking grey hair like First Lady Margaret Kenyatta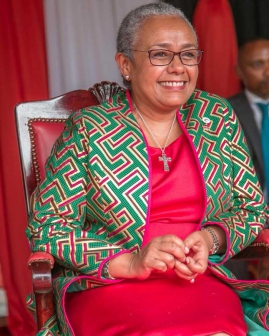 Women with naturally grey hair should love it, especially those who grey younger due to their genetics. Grey is the new black! As much as some women hate their natural grey hair, majority are now ditching the dye and rocking their grey.
Look at our First Lady Margaret Kenyatta or actress Elizabeth Wanjiru-they rock grey hair. They are proud of the natural hair and they take good care of it
If you take good care of your grey hair, it has potential to look great. The way you maintain it is different from the way you maintain ordinary and coloured hair. Done properly, grey is a stylish expression of a woman's beauty.
Thus stop dyeing your hair and use these tips to guide you to going grey beautifully.
Moisturise: Your hair is grey because it does not have melanin, which creates the black colour. This means the texture of the hair has also changed and it has less cuticle; in fact, hair that is naturally grey is drier than normal hair. It therefore requires to be conditioned regularly to ensure it stays moist and shiny.
Once a week, apply a deep conditioner in addition to your regular daily maintenance to keep your hair super-moisturised, soft and manageable. Avoid using heat as this will dry out grey hair further. If you must use heat, go for warm setting.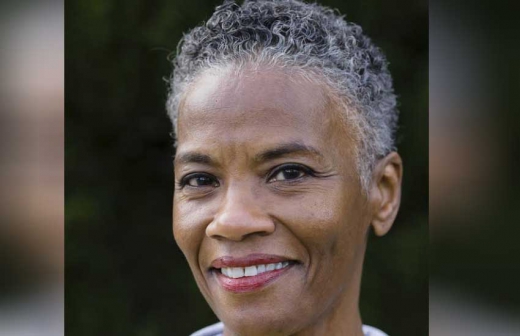 Shampoo: Naturally grey hair tends to soak up other colours, and is likely to appear yellowish, greenish or even bluish. You should thus use a clarifying shampoo to remove the unwanted tints and any chemical build-up that leads to the discoloration. Ensure also that the shampoo is formulated to boost shine for the dry hair.
Spray: To make your grey hair look glossy and shiny, always use a finishing spray once you have styled your hair for the day. Use an alcohol-free shine spray to control frizz, which is common in grey hair. Alcohol-free sprays prevent the hair from drying further.
Cover it: It is important to protect grey hair especially from the sun. When you plan to stay in the sun for long periods, wear a hat or a scarf to protect it so that the sun does not damage it, causing it to turn yellow. You can also invest in sunscreen specifically meant for the hair.
Oil: Grey hair requires some love. A good, lightweight hair oil should be part of your regimen.
Drink water: Water is important for your overall body health. When you drink it throughout the day, you keep your hair hydrated from the inside out.
Related Topics