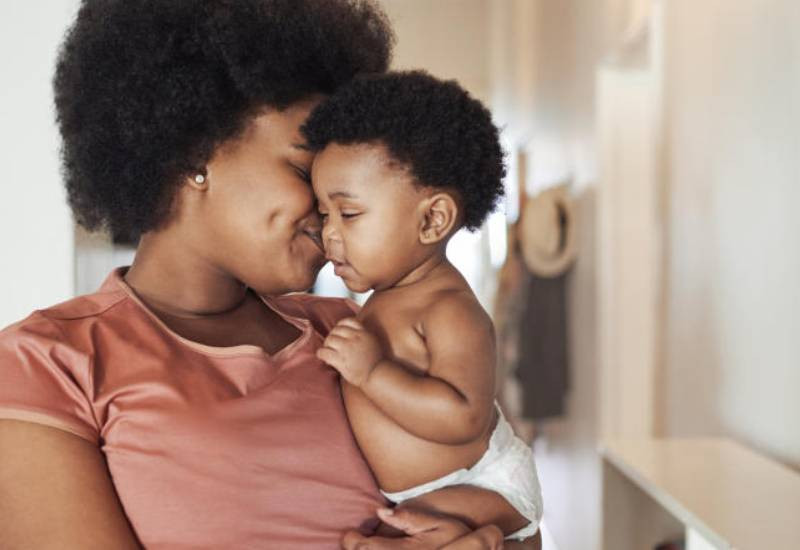 From the time you get a positive pregnancy test, your life changes from then on. That's when you start to experience different milestones and enjoy the process of planning for a new baby.
This entire journey is usually different depending on your pregnancy. The first pregnancy will be a different experience from the second one and so on.
The most life-changing pregnancy is often the first one. When you're a first-time mom, you don't really know what your experience will be like, which can be scary.
If you're currently about to be a first-time mum or would like to know what it's like from people who have been there before, here are a few tips:
You need more help than you think
Being a first-time parent comes with huge unexpected changes. And although you might know that you will need support through your recovery and months after, there are many curveballs you won't see coming.
Some new moms wish they got a nanny earlier or employed someone to help with housework from day one instead of struggling throughout. It's possible that you might not be able to handle everything you think you're capable of when the time finally comes.
Time will fly by quickly
Many new moms often say that they realized how fast time went by when their baby's first birthday arrived. With a busier-than-ever schedule and different life changes, you might not notice how fast your baby is growing.
This shows that it's important to live in the present moment. Take photos of your baby often and do fun activities with them because before you know it, it will be time for them to start school and live their own life.
Research can be a game changer
The online world doesn't always have a good reputation when it comes to advise. But for sure, it can be a really helpful tool especially if you're a new mother.
You have access to different apps and websites that have other new moms just like you. There are also OGs in these spaces who have some very valuable advice to share with others. This helps to ease anxiety and panic when something isn't going how you think it should.
Your relationship will experience new challenges
When you're a new mom, the focus is on you, the baby and the journey ahead as a parent. And sometimes people forget that they're entering a new season in their relationship as well, which could change your bond with your partner.
If you will be able to transition as parents effortlessly, that's great. But for many, this change brings a number of different challenges and disagreements you never had before.
Your friendships might change too
It's also sometimes difficult to hold on to the same friendships and hang out in the same spots you did before. Don't be surprised if you're not invited to some hangouts because people start to assume that you don't have time for fun anymore.
You might find yourself connecting with new friends who are also moms. Some of your old friendships might fade away, which is normal.
Related Topics