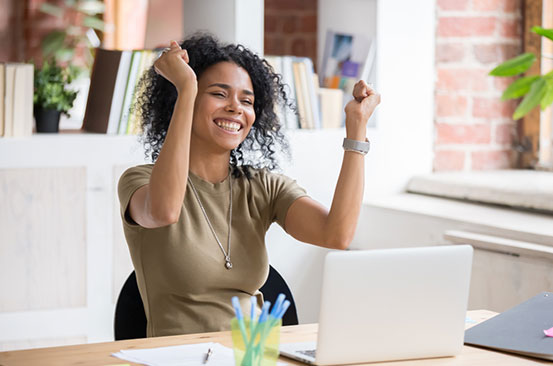 We are gathered here today to celebrate your break up with bad money habits. It's time to let go of the terrible financial path you've been on and spark something new and better than before.
The fact is, it's possible to secure your finances more regardless of how much you're making. It's about how good you are at saving, what your spending habits are, and other basics of how you handle what you make.
Not everyone gets a six figure check every month but I'm sure you can learn to correct some of the mistakes you've been making.
Here are tips on how you can start the journey on your financial healing.
Start with a positive mindset
It's nearly impossible to start over when you have the same old outlook when it comes to money. This will drag you down into self-sabotage and you'll constantly find yourself back to square one eventually.
Start telling yourself that you can make a change and that will allow your actions to follow.
READ MORE
Take responsibility for your past actions
Some circumstances we face aren't within our control. But, you can do a deeper assessment and be real with yourself about the things you could have done different.
The only way to gain back control is by taking responsibility for your actions and making the decision to do something different now and in future.
Breakup with the things that don't benefit you anymore
Holding on to things that aren't working out anymore will only drag you down. It's almost like being in a relationship for the sake of being in one and that never ends well.
Be more confident and say no to friends and relatives who constantly borrow but never pay back and start resisting the urge to download those apps that feed the habit to taking loans that aren't urgent. Find out where your weak areas are and commit yourself to a better, stress free financial life.
Make some extra cash
You can stream in more sources of income by looking for part time jobs. This will be your side hustle which will significantly improve your finances. You can also start looking into your passion and hobbies so that you have something that fulfils you and brings in the money bag at the same time.
There are many cases where someone's side job brought in more than their regular job to a point where they could afford to solely rely it.
You should definitely embrace other opportunities that are out there for you.
Be open to advice
If you're used to setting your own path and listening to your own advice all the time, you won't make any progress. Even the best financial advisors have mentors and this shows you that no one can ever separate themselves from the process of learning.
It's up to you to make the final decisions when it comes to your life but I'm certain that you can avoid some common mistakes just by humbling yourself enough to get other's opinions.
Find some frugal friends
Surround yourself with friends who are on the same path as you. You won't be forced to spend on expensive meet-up dates because you're not the type of friends who judge each other for wanting to save money. This is where you have the opportunity to learn from each other and in the end, they might turn into your trusted business partners.
Be patient and committed
A relationship can't last without these two aspects. Taking control of your finances isn't always easy and there are many temptations that come your way.
The best way to ensure you survive when all is said and done is by dedicating yourself to a better financial future.