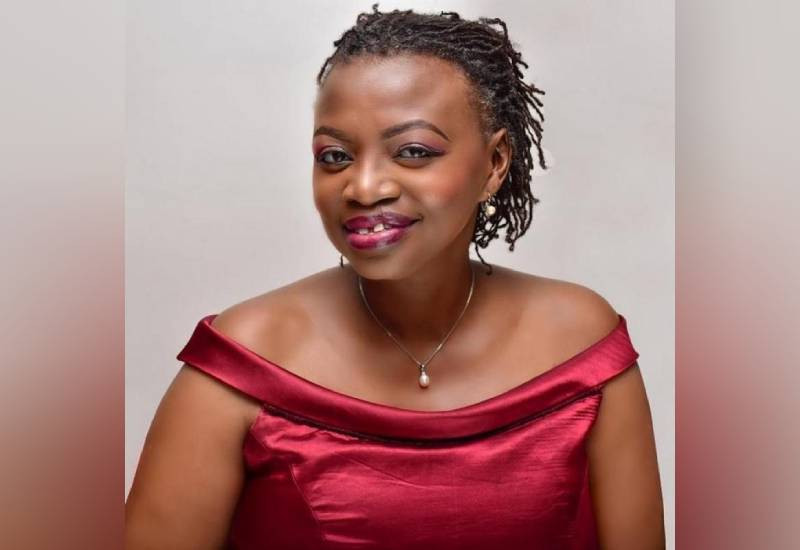 The New York Film Academy in the US is an elite institution known to have some famous alumna like actress and singer Naturi Naughton, and actress and producer Issa Rae. Famous basketball star Shaquille O'neal is a graduate of the filmmaking conservatory programme.
Njoki Muhoho counts herself on the list of alumna.
Her journey from Kenya with a passionate curiosity for theatre and literature was only magnified by the inspiring people in her life- like a secondary school teacher, Sister Agnes, and her father.
She talked about her relationship with her father in a past interview, revealing that his tough love drove her to take responsibility for her life and remain keen on the consequences of her actions.
"When my father enrolled me in a boarding school for my secondary education, little did I know that I would find out that I am one of the smallest girls in class. And the girls who were so big in size (and) were also big mentally," she said.
The producer and scriptwriter says driving herself to constantly perform better built her character and esteem.
"When I was once position 22 out of 35, I was scared stiff, because you see, my father ate, dreamt, spoke, and lived education. So I knew there was going to be Armageddon that holiday."
"I went home and waited for the bombshell. Week 1 nothing, week 2 nothing and I thought 'I can't bear the tension'," she said.
Muhoho says that after she revealed the dismal results to her father, he responded in Kikuyu saying, "Are you studying on my behalf?"
And she vowed to do better the next term, and every other one after that, but he never asked to see her report card or seemed too impressed. So she took it upon herself to excel and take up an interest in what she loved.
"Fast forward to applying for college, and my dad asks me why I'm not pursuing literature considering I had always been good at it. But I vowed to revisit the idea in my own time and studied business instead."
Muhoho sat down for an interview with KTN Home show Her Standards, where she talked about her three-decade career in the corporate field before she crossed over to the creative space.
She worked as a Management Consultant for Price Waterhouse Coopers for 32 years before making the big move and joining the NYFA in 2003.
In 1996 while still working for PwC she heard about MNET's 'New Directions' in the scriptwriting competition, and although she had never written a script, she decided to take up the challenge.
She was shortlisted among five other African creatives and later took home the win. She began to write for local media stations on careers, leadership, and management, before fully exploring script-writing or film production as a career.
She owns Zebra Productions Limited, a production company that has done shows like Mama Duka.
The show won the Africa Magic Viewers Choice Award (AMVCA) for Best Indigenous TV Series in 2014.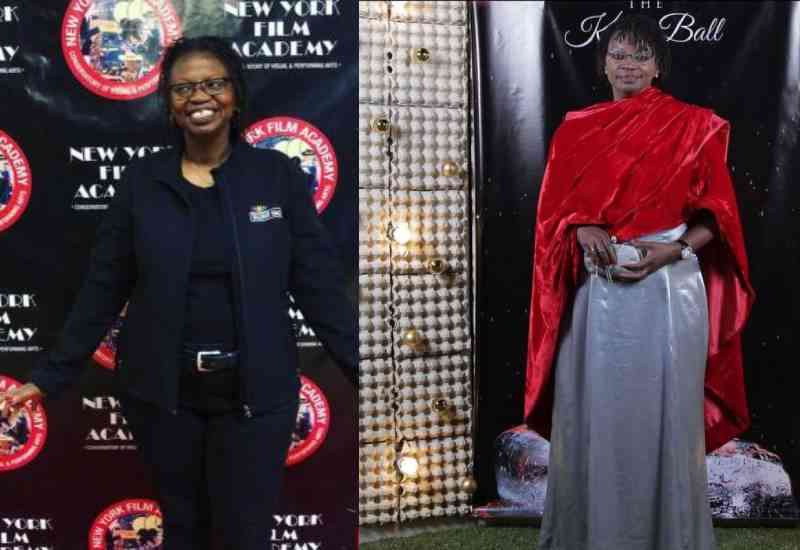 The actress looked back at her love for theatre and film in a session of Engage Talk, which, she says, was encouraged by her secondary school teacher, Sister Agnes.
She said the teacher played a pivotal role in helping her create and stage her first play.
"With her mentoring and coaching, two of my friends and I scripted a play for the school drama festival. It was such a hit. We won different awards through the zonal, district, provincial, and even national level," Muhoho said.
"But the chief adjudicator said that although we had done well, our journey ended there and we couldn't be among the top three schools," she said, adding, "…You see, the top three schools stood a chance to perform at the State House. And our play was seen to be too political and unsettling for the leadership of the time."
She says the low moments only motivated them more, and with the help of Sister Agnes, they got some special help to translate the play into Kikuyu.
"She knew some people who were very good at performing Kikuyu plays. And she invited them over to help us translate our play. And that was none other than Ngugi wa Thiongo and Ngugi wa Mirii."
The filmmaker says that after performing the play for a big audience, she was even questioned by detectives over its political nature.
"Weeks later, Ngugi wa Thiongo was in self-exile, Micere Mugo whose poem we were reciting on the play went on exile, my own lovely teacher Agnes gave up the convent and left the country to go and study literature," she said.
"And I thought, I don't want to leave the country yet, perhaps I should put this literature thing on hold."
She advises young creatives to make no excuses in pursuing their passion.
"Before, a lot of the excuses were 'we don't have a lot of equipment- or 'the equipment is expensive'. But haven't we made award-winning films using our phones? So what excuse do people have for not making films?" Muhoho says.
"I get very saddened when I get these young filmmakers straight from the university insisting on the fact that they don't have, say a camera or lights yet spend all day on the phone."
She urges young filmmakers to enroll in international competitions and festivals that specifically receive mobile phone film submissions.
She says she watches a lot of Kenyan productions to date and encourages young creatives to remain authentic to their roots as they pursue their craft.
"If you are producing a film that doesn't show your identity, you don't like yourself. If you call yourself proudly Kenyan, then come up with something that is proudly Kenyan."
Related Topics