Home
/
Money
It takes time and team work for your dream to work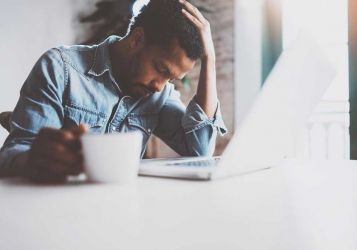 None of us is as powerful as all of us.
Mathematics is not a favourite of many, I figured that out years ago. But one of my philosophies is that it's better to get 10 per cent of 1,000,000 than get 100 per cent of 100.
Jay Z has been one of my strongest inspirations – not only has he proven that his brand is consistent, but he is always among the top three earners in hip hop worldwide.
When I was in my teens, he released a song that had the line: "Success is when all my friends are out of the projects."
What was the most embarrassing moment of your life?
It took me many years to understand what he meant by that – why he was hoping for success for his peers, yet he wasn't that successful back then. Eventually, however, I cracked the code. He was talking about teamwork and how you become stronger when you know there are other people fighting for your brand.
I learnt so much during my years on the 'streets' – the days when I used to hawk my music in matatus and stalls. And that's why I tell people that there is huge difference between Kaka Sungura and King Kaka.
Kaka Sungura was reckless and in a hurry to achieve; King Kaka makes calculated risks. Both attributes are important, but with time, you become wiser.
One of the top five most important lessons of success I have learnt is teamwork – as the Swahili say, kidole kimoja hakivunji chawa. It's true.
Jack
Excellence is being able to perform at a high level over and over. Achieving once can be mistaken for mere luck.
I wanted to be successful so badly. I was recently interviewed by one of the leading stations and asked what inspires me. When I was starting out and would be asked that question, I would throw out the likes of Madiba and Bill Gates.
As the years went by, my answer changed to poverty, my mother and myself – in no particular order.
I know my birth certificate says I'm Kennedy Ombima, but at some point, it felt like I had transformed into Jack. Jack of all trades. Here's a typical Jack day.
Wake up very early, go to Benan Cyber Café opposite Imenti House and sit at computer 33, design a cover for a single and send it to Willy down at River Road for printing. Minutes later, go and buy empty discs and take them to Issa near Jamia Mall for burning.
On a good day, Jack would also get to attend meetings and push the Kaka Sungura agenda on social media. When the discs were ready, Jack would single-handedly get into matatus and hawk the music. By the time the sun falls, he'd count his Sh100 profit.
Jack was really busy, but never mistake busy for success.
Now going back to the 'get 10 per cent of 1,000,000 rather than 100 per cent of 100' formula, I saw the need to share out the '90 per cent'.
The shares
I get so many messages from young entrepreneurs and musicians asking me whether Kaka Empire would manage them.
Ambition is very important when you start, but patience is a virtue. One of my songs says that if you're patient, you have the ability to boil a stone until it becomes tender. I've lived this truism, and believe me, it doesn't stem from a Kung Fu movie; the stone boiled tender and sweet.
The brand Kaka Empire is a 10-year work in progress and it all started with Jack. This empire was built brick by brick.
I approached my high school best friend who I knew had really good skills in business development. And since he believed in my music, I told him, "Dennis, I'm building an empire and I want you on board."
That meant Jack would no longer have to go for meetings.
Years later, I approached Lisa, who later on became Kaka Empire's PR manager and that meant Jack could take another step back. Eddy now handles social media, and we've added Sam and Peter and Mauryce, and on and on.
Whenever you see top global brands, like Beats by Dre, know there's teamwork behind them. DJ Khaleed is teamwork; Microsoft is teamwork; Apple is teamwork; and Kenya's own Kaka Empire is teamwork. The team gives Jack more time to come up with better plans for the empire and enjoy greater creative space.
The writer is an award-winning rapper and entrepreneur.
Related Topics