Home
/
Living
How family life has been disrupted by the pandemic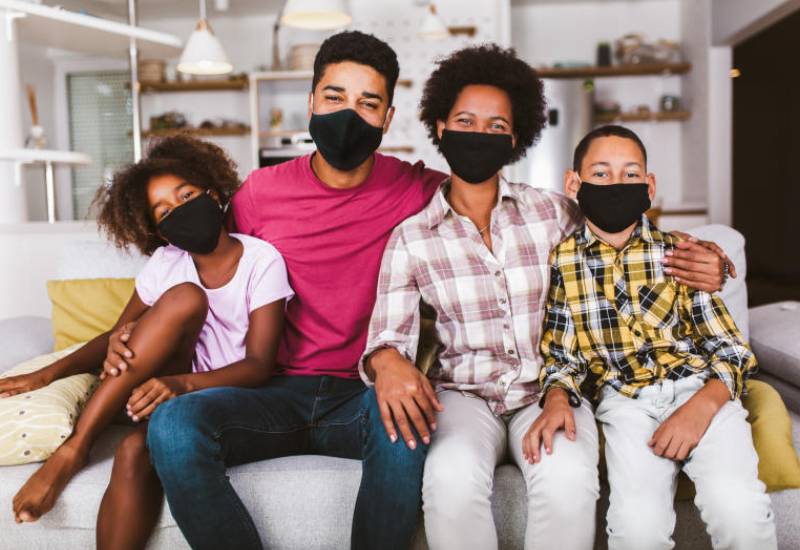 Susan Kerama, a Nairobi resident and entrepreneur, showers her son Calvin with the best that life has to offer. If she can afford it, the adored 14-year-old will get it.
On school holidays, the teen is often sent away to camps, where he interacts with other children, playing, exploring, and laughing the holiday away.
He then returns home for some weeks of quality time with his family before resuming his studies at a boarding school.
But now, the happy-go-lucky pupil who is in boarding school has had a different type of holiday. This time, his mother says, he is only spending 10 days at home.
In May, the Ministry of Education announced that schools would close on July 10 for a week-long break and start the first term of the 2021 academic year on July 26, a move Cabinet Secretary George Magoha said was necessitated by the need to accelerate completion of school terms.
The pandemic, like a cloud heavy with rain, has loomed over the typically vibrant social lives of Kenyans, ripping through not only the entertainment sector but also the education, transport, and financial sectors, disrupting livelihoods and the routines people and business were used to.
At the end of 2020, the World Bank noted that Kenya's progress in poverty reduction was stunted, and there was an increase in the number of poor citizens.
And Susan echoes the sentiments of the economic report, noting that while schools seemed eager at first to execute Zoom classes, the motivation seemed to die down over months of quarantine, perhaps an indication of the plight of private school teachers, most of whom lost their income.
Luxurious treats
As Susan arranges for her son's return to school, where he is expected to join Standard Eight and sit for his national exams, she looks back at a tough year.
The mother of one notes that while she enjoyed spending time with her child, the long break saw him forget some of what he had learned in school.
"I feel sad, I will be with him for only a few days, and even in those few days, I have to be strict about him studying, at least his problem subjects, because he is a candidate next year," she says.
She saves most of what she makes and is quick to point out that cost-cutting has been the way to go in her household, in a bid to survive the pandemic.
Now, as she strictly imposes measures to save money, her son does not understand why he is not receiving the luxurious treats he is used to when home for the holidays.
"No one prepares you for how much these children eat, especially when they become teenagers. So the long break was quite expensive for me.
We stopped going for pricey dinners, trips to malls, and of course no camping last year," Susan says, adding that her biggest hope would be for subsidisation of school fees as children resume school at the end of this month.
Another unprecedented financial issue families have experienced following the outbreak has been the cost of coronavirus testing.
In July 2020, The Standard and KTN revealed that all facilities were charging hefty amounts for the coronavirus testing. These included Mbagathi, Kenya Medical Research Institute and Kenyatta National Hospital.
Samson Mbugua, a banker, tells The Sunday Standard that he and his wife contracted the virus in March 2020, and were charged Sh5,700 each for tests.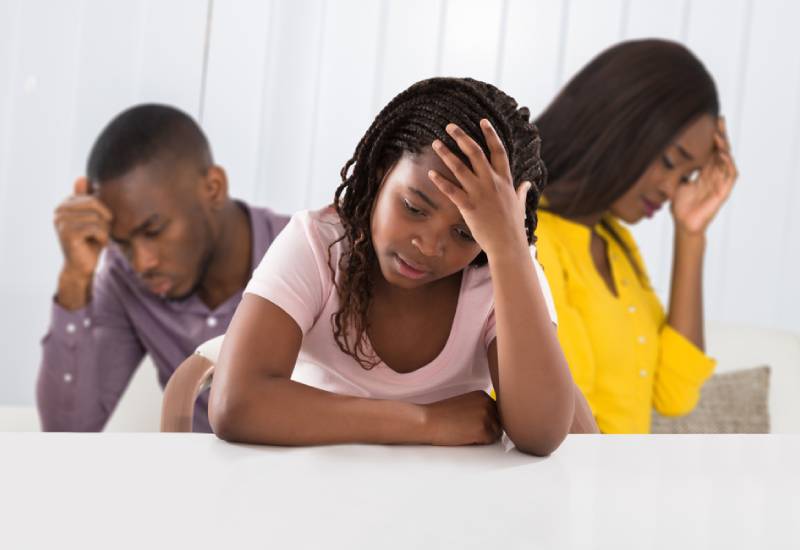 Tough times
"It was a big, unexpected cost. You can imagine Sh5,700 for two adults; that is almost Sh12,000. And on top of that, we had to go for re-tests to confirm recovery after two weeks - that is more money. There is also the cost of treatment and medication," says Samson.
Samson adds that he was lucky to have a business on the side when the pandemic struck, as it helped through the tough times.
"Everything changed in my household. We changed our meal plans, cheapened them a little, cutting down on our favourite meats and snacks. My business, which deals in cabs previously made Sh8,000 per week, but this was slashed by half when curfew measures were instilled," says Samson.
The family man, who has a three-year-old daughter, says that the toddler is set to begin school at the end of July, and her school fees, which he had already set aside, was part of what was used in the unexpected testing and treatment costs.
The situation has been no easier for grocers and other small shop owners, who now say that luxury is a thing of the past.
Rahab Kimathi runs a grocery shop, along with her husband, who works as a caretaker at a flat in Nairobi's Eastlands.
She complains that the pandemic has stripped her young family of the few things they could enjoy, including trips, treats for their two young children, and expansion plans they had for their then-growing shop.
"We had so much to do for the shop in 2020. I used to save Sh3,000 monthly with my chama, but now there is no room for saving," says Rahab.
The businesswoman says that with her surplus income she was able to help her husband pay the bills, but now, every shilling counts and is budgeted for.
"Nowadays we do not think about spoiling ourselves and the children, we only have our basic needs on our minds. My grocery was affected by the pandemic such that even if I wanted to save the Sh400 I used to every day, I wouldn't," says Rahab.
Today, as Kenyans tighten their wallets to survive the rough period, their standards of living have changed, and their budgets are stricter than ever.
Related Topics