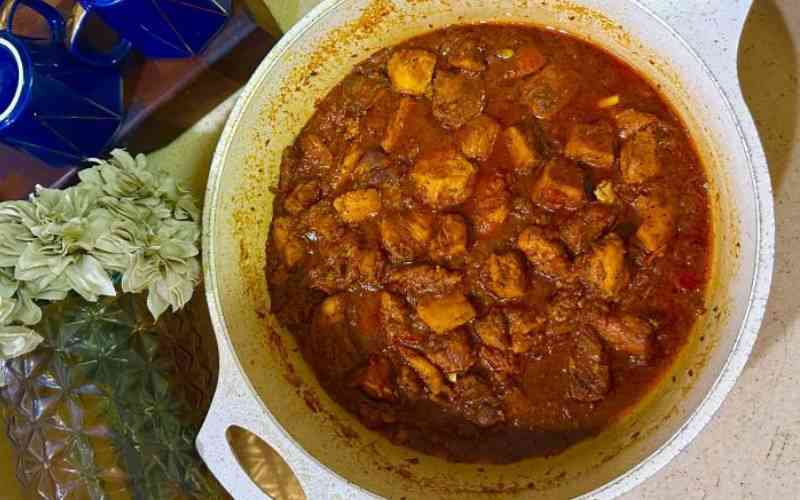 Today we make a boneless chicken curry recipe, a perfect meal for you and your family on a dull day.
What you will need:
1 kg boneless chicken, cut into cubes
50g tomato paste
2 tablespoon garlic and ginger paste
4 green chillies
1 bunch of fresh coriander
1 teaspoon crushed cumin seeds
1 teaspoon black pepper
1 teaspoon crushed red chilli
1/2 teaspoon fresh turmeric, minced
Salt to taste
100ml plain buttermilk
2 tablespoons oil
Want to do:
Heat oil in a wok and add the garlic and ginger paste. Stir fry for a few seconds, then add cumin and black pepper and stir some more.
Add the coriander, chilli and turmeric and sauté until fragrant.
Now add the chicken, and cook for about two minutes.
Toss in the green chillies and mix well.
In a separate bowl mix tomato paste and buttermilk, and salt and add to the pan.
Cook covered with lid until the chicken is almost done, then add lime juice and continue cooking until the liquid has evaporated and the sauce is thick.
Serve with rice or ugali. Enjoy!
Related Topics