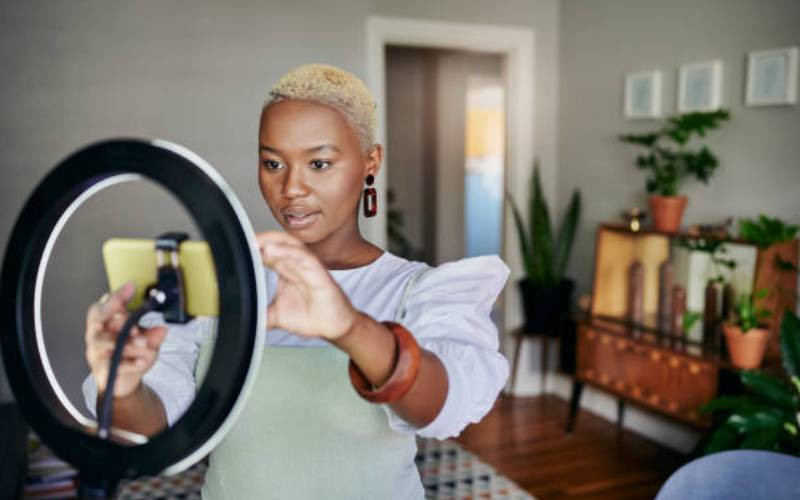 Anyone can be an influencer and if so how do you go about it? Below are some tips to get you started on your journey and if you are already on the train here is how you can perfect the art of influencer marketing:
Select your content niche
First things first, you need to select a niche. This means finding your place in the industry where you are comfortable and well-versed. This gives you an identity and gives you a space where you can turn can capitalize on your strengths and passions. This could be fashion, lifestyle, food, beauty, fitness, business etc.
Choosing a niche helps you focus on one key area of the industry where you are able to stamp your authority and establish yourself as an expert in the said field. It also helps you target a specific audience with whom you can form a community and create a strong relationship and create content that caters to their needs.
Establish your social media presence
Next, select your social media platform and optimize your profile. Most influencers are usually on one or two platforms but the most important thing to note is to ensure you are where your target audience is mostly. Another idea is to look at where other established influencers who are within your niche are on social media. This will help guide you on where to go.
Have a clear understanding of your audience
You need to clearly understand your audience's wants and needs. Influencers have a sway over their followers and are able to create a strong connection with them. This is because they don't cater to everyone but to a specific group who belong to their niche.
Share content regularly
The main part of being an influencer is sharing relevant and useful content with your audience regularly. Through content, you're able to communicate and engage with your audience and also influence their opinion through your recommendation. The main point of being an influencer is to have people actually listening to you. Therefore, you need to have a content strategy with different types of content mixes that your audience will actually interact with and like.
Be regular and consistent with your content
After coming up with the appropriate content strategy, create a schedule that will have definite days on when you will be posting. You can shoot in bulk and use tools such as hoot suite or creator studio to help you schedule your content so that is shared without delay. Consistency helps to establish trust with the audience. Your followers need to know they can rely on you.
Engage with your audience regularly
It doesn't hurt to like a follower's post here or drop a comment there. Establishing that you're not a robot or unreachable is very important in your career as an influencer as nobody wants to follow someone they cannot connect with. Creating a relationship is very important and it is always good practice to respond to comments and questions asked by your followers.
Reach out to brands for collaborations
What is the point of having a career if you cannot make money out of it? Once you have a following and consistent engagement you should reach out to brands directly by sending them your profile and also putting it on your bio that you are open to collaborations. You can also tag brands that are within your niche, this will help bring attention to your brand and could also lead up to opportunities.
Related Topics