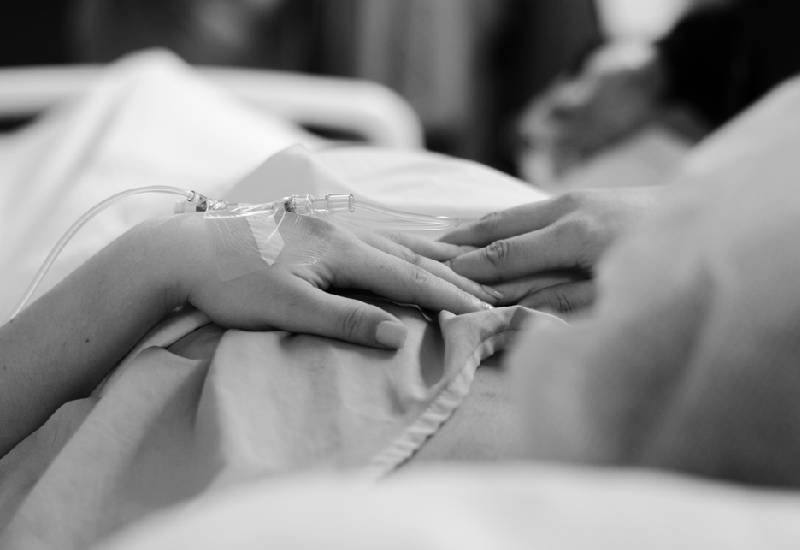 In recent months, there have been several highly-publicised cases of women dying during or after birth-related surgery. This has left many questions about the maternity scene. For example, have caesarean births become rampant in recent years? Has surviving a caesarean birth become almost a miracle? When is the surgery really necessary and can it be avoided? Gardy Chacha explores some of these questions.
About two weeks ago, news spread quickly that a popular lawyer and influencer among parenting circles died a few days after undergoing delivery by Caesarean section (C-Section or CS) at a top private hospital in Nairobi.
Her death rekindled conversations on safety of the procedure and whether too many women are undergoing it -- whether by choice or by doctors' recommendations -- even when it can be avoided.
In April this year, the 2020 Economic Survey was released. It showed that CS deliveries increased by more than 10 per cent in the last five years.
In 2019, 1.15 million births were registered in the country with 172,000 deliveries happening through CS – accounting for 14.9 per cent.
This shows Kenya is on the brink of going past recommendations by the World Health Organisation (WHO) which advises that a country like Kenya should not have CS rate higher than 15 per cent. According to WHO, this would be 'abuse' of the procedure.
CS rates in Nairobi alone are at 24.9 per cent with Nairobi Hospital, Kenyatta National Hospital and Aga Khan University Hospital recording rates of 33 per cent, 30 percent and 20.4 percent respectively.
READ MORE
How safe is the surgery?
According to Dr John Ong'ech, a senior obstetrician and gynaecologist, CS is not a complicated surgery. "It is quite straightforward. Survival should be certain," he says.
A CS, says Dr Ong'ech, is a surgical procedure through which doctors remove the baby from a mother's uterus with the aim of saving the life of the mother and baby.
However, he explains, CS in the hands of an inexperienced doctor would be like playing Russian roulette.
"If the procedure is done by a well-trained and well mentored doctor then success from the procedure is almost certain. The problem would be if the doctor has not been mentored long enough to have a good understanding of what they are doing," he says.
Death and complication from the procedure are also more likely when the patient has pre-existing conditions such as diabetes, hypertension, previous surgeries, and obesity and so on, Dr Ong'ech says.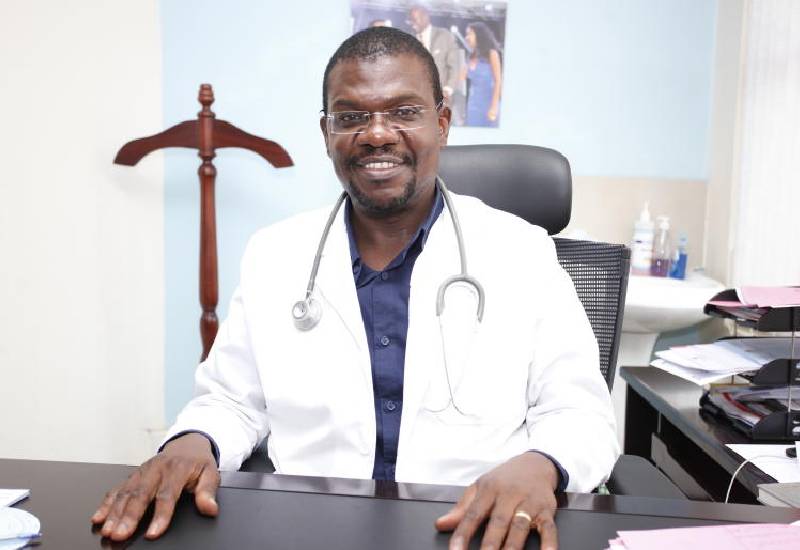 When is a CS necessary?
According to Dr Ong'ech, there are many scenarios from which a gynaecologist would make the call to proceed with CS and avoid normal delivery.
"The most common type of CS that women have is emergency CS; where the doctor has good reasons to fear for the mother or the baby or both.
"Most emergency CSs are done because the baby is in distress. Technology has come so far that today we have advanced tools, like the cardiotocograph (CTG) which can tell us a lot about what is happening with the baby inside the womb.
"Of great concern to me as a doctor is the baby's heartbeat. The normal range is between 120 and 160 beats. Outside this range, we consider the baby to be in distress and, therefore, we have to act early before it is too late for the baby to make it," he says.
Sometimes, when a baby is in distress, they will poop while still in the womb, Dr Ong'ech says. When this happens, the poop can get inside their lungs and cause irreparable damage and even death after birth.
Babies in distress most of the time struggle to get oxygen to their brains, Dr Ong'ech says, and can suffer permanent brain damage and therefore have low cognitive abilities.
"So, the CS does not just save the baby's life but also offers the baby a chance to having good brain development once born," Dr Ong'ech says explaining that almost 50 per cent of a baby's intelligence is determined at birth.
Doctors also recommend a CS when the baby is presenting in breach position: not aligned properly to the birth canal.
In some cases, the baby is too big – something doctors can detect using modern machines – and therefore unable to pass through the birth canal even if the mother pushed her hardest.
Dr Ong'ech says: "A baby who is around 3.5kg and below can pass through the birth canal with some ease. A baby bigger than that would present birthing challenges. Modern machines can tell us (with a small margin of error) a baby's size and weight."
In situations where the placenta separates early, he says, there would be no other option but for the expectant mother to be wheeled in for emergency CS.
"Basically, CS is a procedure designed to save lives," the doctor says.
The second type of CS is planned for ahead of time. Elective CSs – as they are termed – might be the planned especially for women with a previous history of CS.
Working class women, Dr Ong'ech says, are also driving up demand for CS by asking for the procedure ahead of time.
"These women do not want normal birth – by choice. This is also allowed. It is their right to ask for CS services," Dr Ong'ech points out.
Can women with a history of CS give birth vaginally?
Dr Ong'ech confirms that vaginal birth after CS is possible. When this happens, the undertaking is traditionally described as VBAC (vaginal birth after CS). It is a recurrent topic for women who have undergone CS and would love to try vaginal birth.
"VBAC is possible depending on why one underwent a CS in their previous pregnancy," Dr Ong'ech says. "If the reason for the CS was that a woman had a narrow pelvis, then this would be the only mode of birth in subsequent pregnancies. The pelvis does not change."
"If the CS was done because the baby was in distress (and not any other reason) then it is possible that the mother is able to push in subsequent pregnancies."
"Whatever decision your doctor makes would be dependent on their assessment of the risks and the chances of successful VBAC. This is because VBAC presents a high likelihood of uterine rapture."
Case study 1
'I had a successful vaginal birth despite a history of CS'
Doreen Kwamboka is among few women in Kenya who have successfully delivered through the natural process of birth after previously undergoing a CS.
In 2002, Kwamboka became a mother through caesarean section (CS). "I had twins: a boy and a girl," she says, elated.
Undergoing a CS was not quite how Kwamboka wanted to become a mother. "Giving birth normally is part of the motherhood experience," she says. That is what she wanted.
But fate had a different idea. First, blood tests showed Kwamboka was anaemic. "A healthy person should have an Hg-level not lower than 10. Mine was 5.9," she says.
Normal birth (through the birth canal), her doctor told her, would be too risky for someone with history of anaemia as it is usually accompanied by heavy bleeding.
"The doctor told me that a CS was a much safer bet: to control blood loss," she says.
The second reason she accepted to undergo the CS was that one of the babies was not presenting as expected.
"The baby was lying horizontally. The other one was properly positioned. Going through with normal birth would have resulted in complications."
Eight years later, in 2010, Kwamboka was expectant again. This time around – perhaps because it was just one baby – she was determined to push.
"My doctor advised that I plan for a second CS," she says. "According to him, having undergone a CS in my first delivery, it was advisable that I do not attempt vaginal birth."
Kwamboka however insisted on vaginal birth. Why? "Because I wanted to have that experience of motherhood," she says.
The doctor OK'd her request but demanded that she agrees to be wheeled in for CS at the first sign of trouble.
Whether it was by sheer luck or her own determination, Kwamboka did give birth normally to her third baby. It took her one hour – when intense labour began – to push the baby out.
Kwamboka's experience with VBAC though was not so flattering. "It was not a nice experience at all. The pain was too much. I don't want to go through that again," she says.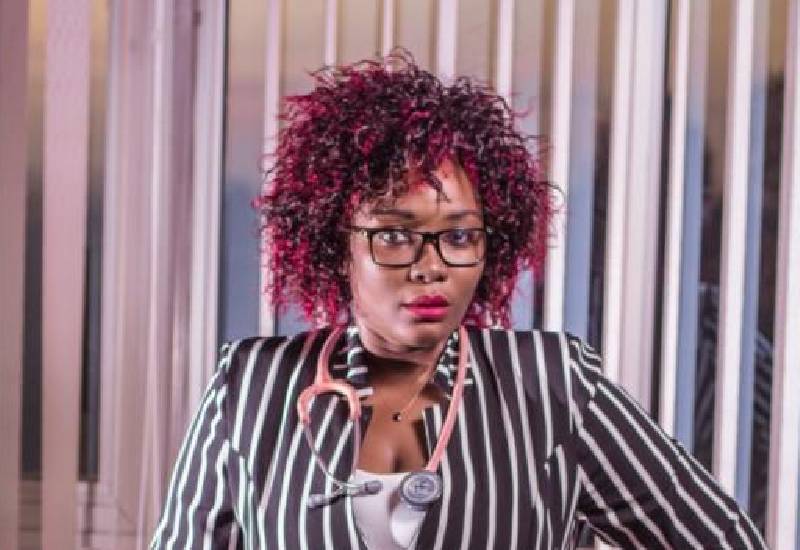 Case study 2
'I am eager to try vaginal birth'
"For Cynthia Saru, CS saved her baby. "The baby had been active and then all of a sudden she went quite," Saru says.
"Scans showed that the baby was fine. But I sort more opinion elsewhere. Twice, there were no movements detected. And finally, I went to my doctor," Saru says.
Herself a medical doctor, Saru knew something was afoot. She did not want to risk the possibility that she could lose her baby.
"My doctor said, 'You know what we have to do, right?'" she says. Her doctor was alluding to the unavoidable CS.
Saru's baby is now 3 years old. In her next pregnancy, she hopes to take the VBAC option.
She says: "I am eager to try vaginal birth. Ideally, there should be at least two years between CS and VBAC. And I am spacing my next pregnancy to increase my chances of normal birth."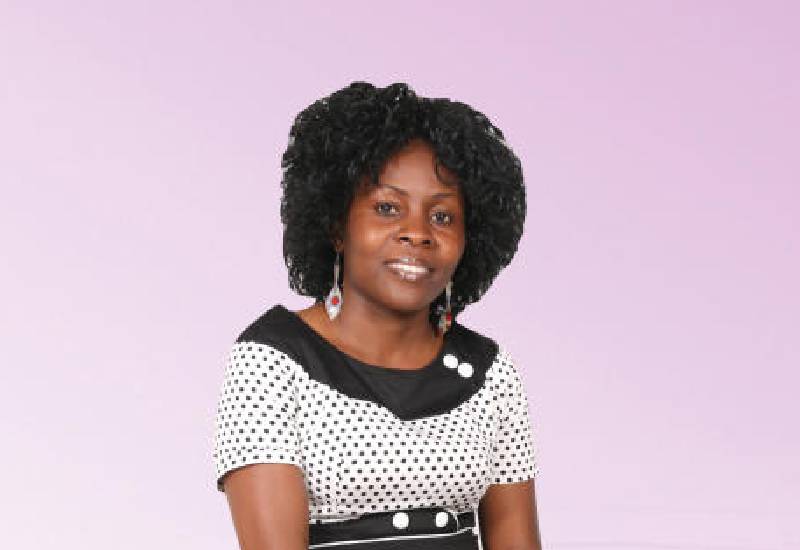 Case study 3
'I had a better experience when I gave birth vaginally'
Beverlyne Sungu's story is a little bit different. Sungu's first two births were normal and the last two were through CS.
"In the first pregnancy I was a little scared of what would happen. I had grown up being told how painful labour can be.
"Indeed it was painful; but only at the time the baby is coming out. After birth the pain dissipates almost immediately. My second birth was much smoother than the first," Sungu says.
In her third pregnancy (her first CS birth) Sungu says that the baby had pooped in the womb. "When my water was broken it was greenish in colour with the baby's poop," she says.
Sungu fell pregnant with her fourth baby when the third turned 10 months. This meant that she would give birth under two years since the CS and so her doctor advised that she still undergo CS.
Having gone through both types of birth, Sungu says normal birth is the best.
"With normal birth you heal pretty fast and can go home the next day. There is no more pain after normal birth."
"With CS, the wound is painful and remains painful for some time. It needs to be dressed properly or you risk even more complications. And you have to have regular visits to the doctor until it is fully healed – something that might take as long as two months," Sungu says.