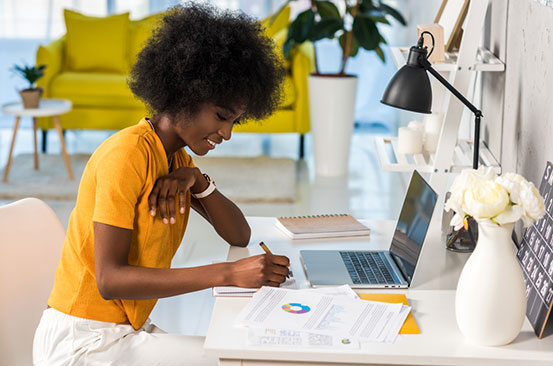 Thanks to Covid-19., working from home has become the new 'normal'.
Most of us have turned our living rooms into offices. And honestly this is not working out so well for many as almost everyone is complaining about weight gain. Being able to work in the comfort of your bed or couch is the best thing ever but it has had its disadvantages.
We have become lazy and the true definition of a couch potato. There are plenty of ways staying at home has negatively affected our health.
First our pantries have become too accessible. We often take work breaks after barely working for an hour to make a trip to the fridge or pantry just to have a glass of juice or a scoop of ice-cream.
I am guilty of taking a few trips every hour and now I can barely fit in my favorite pair of jeans.
I have decided to make a lifestyle choice even if I am working from home and I know I have a couple of people who want to do the same but they lack the motivation or just don't know how. Fear not my lovelies. I have some tips for us.
Yes, you can work out from home; you don't need to go to the gym. Go for morning runs, join online work out classes like yoga and Zumba. You can order some affordable workout equipment online such as yoga mats, dumbbells etc, for you to appreciate the full experience. For some motivation you can invite a friend or family member over to work out together.
Hydrate
Water is a great way of eliminating toxins from your body. With the number of unhealthy meals you are having, you need the eight glasses of water more than ever. You can throw in your favorite fruit to flavor the water for those who can't stand the taste of water.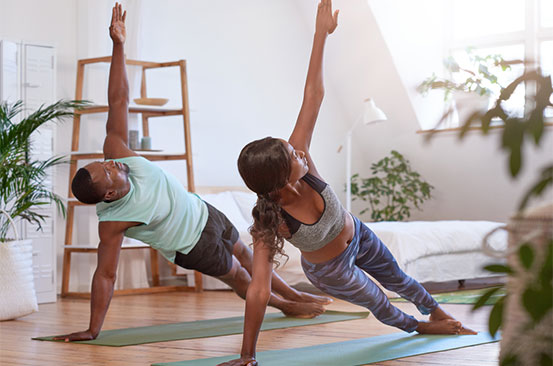 Reduce alcohol intake
Recent studies have shown that people who work from home consume more alcohol as compared to people who work from offices. The temptation of having your glass of wine or beer after finishing your work by noon is real. Ensure you monitor your alcohol intake before it takes over.
Stock up on healthy food
Having readily available healthy foods and snacks is a good way to avoid indulging in unhealthy options or ordering your favorite fast food every day for every meal. Have fruits and vegetable salads and sandwiches readily available for you to snack on.
Move around
The quickest way for you to gain weight is by you sitting or staying in bed the whole day. You won't notice the weight gain in those pajamas until the day you need to go shopping and none of your pants fit anymore. Move around the house and compound.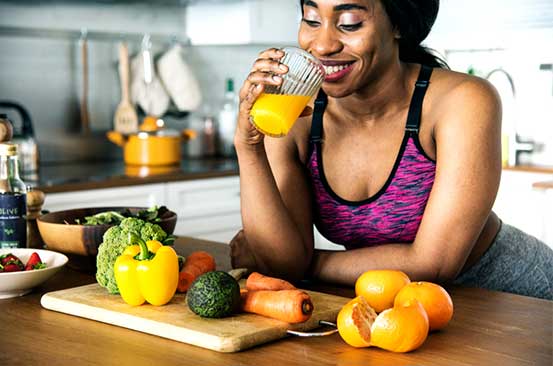 Treat your house like an office
You need to practice self-discipline. It's very tempting to lazy around in your pajamas just because you are working from home. Well, I advise you to wake up early in the morning and dressing up like you are going to the office instead of staying in your pajamas all day long. When it comes to meals, take them like you would during what would be your office break times. This will prevent you from binge eating.
Create an office space
Don't work from your couch or bed. This will make you feel lazy and chances of you drifting off to sleep and becoming comfortable and immobile are very high. Create a space with a desk and chair just like your office. Then have your tea and lunch breaks in the living room. This will encourage you to move around and stay active.