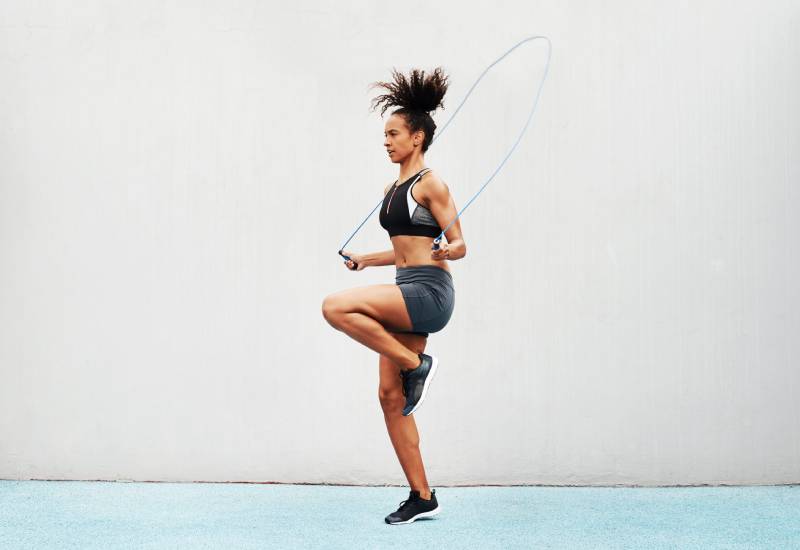 Jumping rope is definitely one of the OG workouts that we've known about for quite some time. Many of us can remember jumping rope while we were kids but as we grew older, we completely forgot about it. Even for those who already love exercising, jumping rope just isn't something that people choose often.
Now is the time to bring back the culture of skipping rope because the benefits that come with it can't be forgotten. There are a number of pluses that come with adding skipping to your workouts, including these five:
It adds variety to your routine
A big part of working out is routine and consistency. You need to have a particular flow in the exercises you do because that is how you start seeing the results you're hoping for.
Routine is definitely important but you can reach a point where you're bored with it. The same workouts for months can completely kill your motivation and that is why you should include different types of workouts like skipping.
Jumping rope can give you a break from the moves you've been doing while still giving you the benefits.
It keeps your heart health in check
The heart is a vital organ in our bodies so if it's not healthy, everything else won't function properly. The recipe for a strong heart includes clean diets, proper stress management and exercise.
With a workout like jumping rope, you're preventing a number of heart diseases. Not only that, it also helps to improve respiratory health too.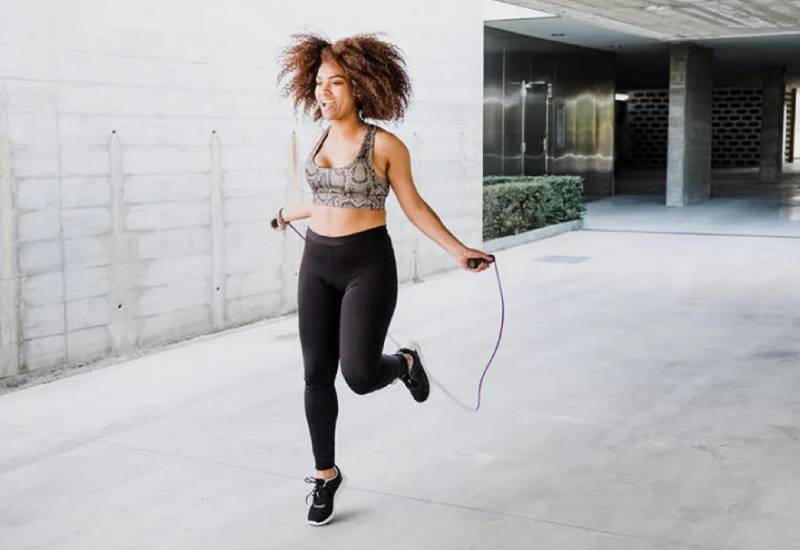 It can help with weight loss
Weight loss requires a lot of hard work and dedication. When it comes to workouts, you have to include cardio centered workouts which can help burn the extra calories.
Although skipping might look simple, it's one of the best when it comes to calorie burning. Just a few skips a day can rapidly squash the calories you're trying to get rid of.
It tones your body
Jumping rope does more than just promote weight loss. It can come through for you if your goal is just to tone your muscles, because it engages every muscle group in your body.
Each skip works out your abs, hamstrings, biceps, chest and other areas of your body. The best part is that you can choose weighted skipping ropes to make your workouts more effective.
Skipping isn't as intense as lifting weights but it can still help to tone your muscles.
It's therapeutic
Jumping rope is a very relaxing exercise. It might be tough and exhausting at first but once you get the hang of it, you realize that it engages your body and mind.
The repetitive motions can help you to feel more relaxed and actually, many people who deal with anxiety and depression notice that skipping helps them feel better.
The other thing is that you're gaining more self-confidence from the results you're seeing which shows that it comes with perks for both physical and mental wellbeing.
Related Topics