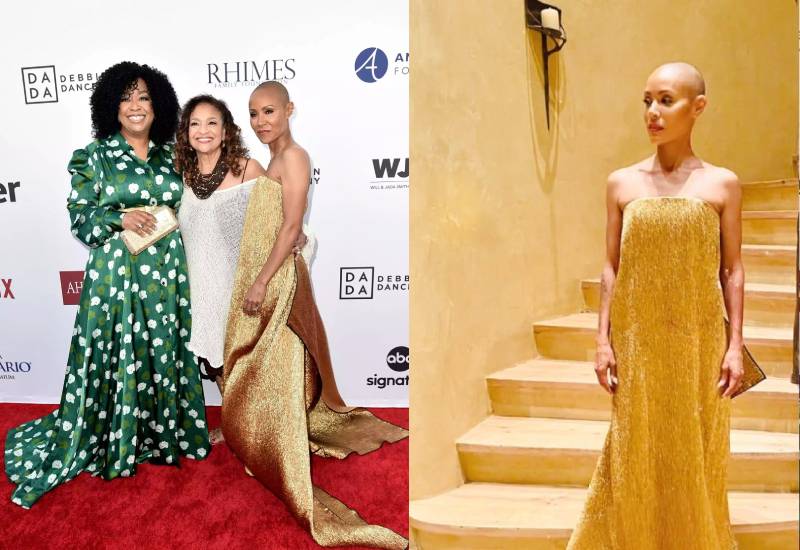 Not even the conversation surrounding the controversial Oscar slap could stop Jada Pinkett Smith from making a red carpet appearance.
The 'Red Table Talk' show host walked with a smile on the carpet to celebrate her friends Shonda Rhimes and Debbie Allen. This was to commemorate the grand opening of the Rhimes Performing Arts Center in Los Angeles.
At the event, Pinkett Smith wore a glittery gold strapless gown that fell all the way down to the carpet. She paired the dress with gold earrings and matching heels.
Jada who has been silent following the slap only broke her silence a few days ago via an Instagram post:
"This is a season for healing and I'm here for it."
Though it is still unclear who she wrote it for, that was the first time the actress uttered a word following the incident.
Will Smith however apologised for his actions in his acceptance speech, on social media, and later in a statement directed at the Academy of Motion Picture Arts and Sciences.
He has since been banned from The Oscars for 10 years following the incident that caught global attention.
Related Topics