Home
/
Entertainment
Celebrating Easter amidst the pandemic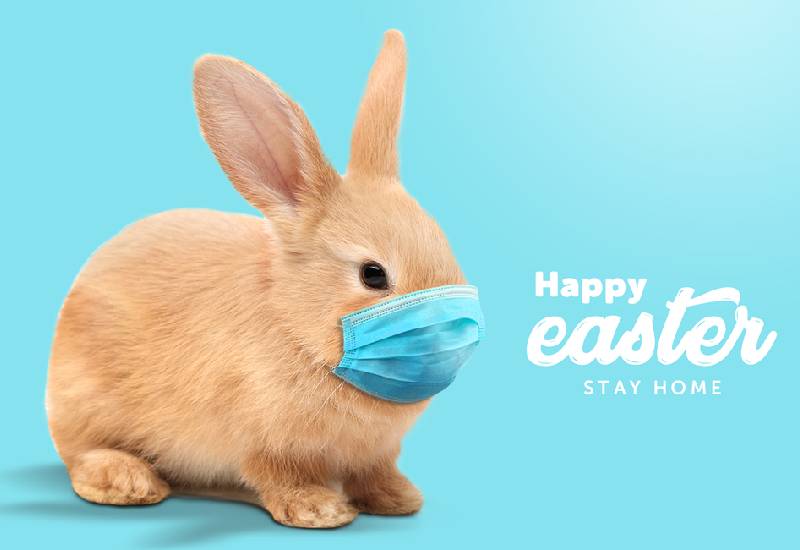 On Friday, most churches were barely half-full and without the symbolic pilgrims carrying crosses along roads to mark the crucifixion and death of Jesus Christ on Good Friday.
But these are not the only changes that the coronavirus pandemic has brought upon the celebration of the most important Christian holiday.
As COVID-19 continues to engulf just about every corner of the world, everyone has been cautioned to adhere to safety regulations set to help contain the spread of the virus.
The restriction of movement and social distancing measures have not spared Easter celebrations and people are compelled to find newer ways of celebrating the holiday.
Normally, Christians celebrate Easter by worshipping with fellow believers and spending time with family and friends alongside taking part in Easter traditions such as the way of the cross procession. But following the reduction of the number of congregants allowed in churches, many believers are re-defining what it means to celebrate the resurrection of Jesus Christ.
A week before the Easter Holiday, President Uhuru Kenyatta ordered a new lockdown in five counties of Nairobi, Nakuru, Kiambu, Kajiado and Machakos, clustered as COVID-19 hotspot zones.
The new restrictions meant that Christians living in these areas would not be able to travel to other parts of the country to celebrate Easter with family and friends.
To make up for what has been denied by the restrictions, most families have resorted to celebrating Easter quietly in their homes.
Instead of the usual Easter feasts attended by friends and family, for the second year in a row, Easter will be just about the immediate family members as people stay away to minimize social interactions.
And for families that do not want to go through the hassle of prepping an Easter feast, at-home restaurant deals have become the order of the day.
The option of going out for Easter brunches or dinners at restaurants and hotels is no longer available but that hasn't meant that the day is not special.
As part of the new restrictions issued last week, hotels and restaurants are not allowed to admit patrons and are only allowed to sell food as take-away. Families are taking advantage of Easter offers by restaurants and ordering delivery for Easter meals.
Churches, on the other hand have made adjustments to ensure that congregants don't miss out on church services.
Several churches have been hosting online services during the pandemic and the Sunday service on Easter won't be any different.
Apart from the handful who make it to churches, most congregants are opting to follow church services on social media and Zoom from the safety of their homes.
As they are physically separated, Christian faithful are also borrowing strength from Easter's message of hope especially now during a time of global uncertainty.
Many people who had little faith at the start of the pandemic now have embraced reaching out to a higher power in bids to find something certain as effects of COVID-19 continue to turn lives upside down.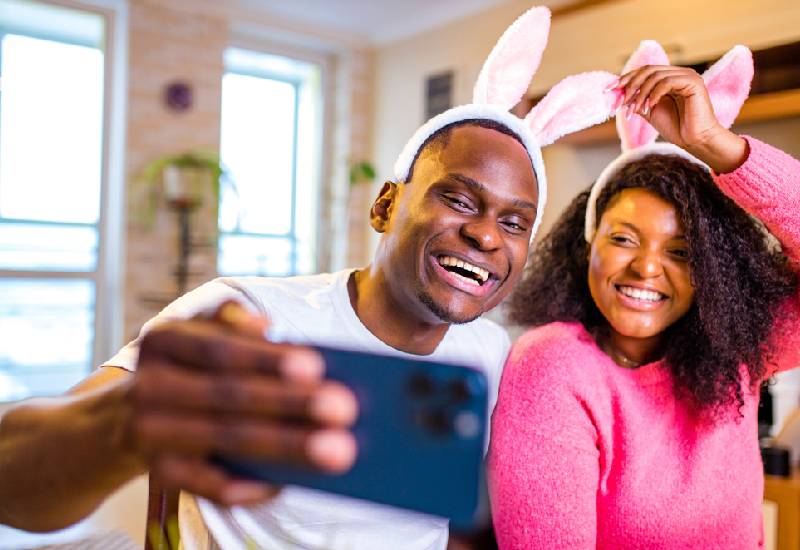 How to safely celebrate Easter amidst the coronavirus pandemic
Observe safety regulations and ensure minimal interactions and social distancing
Celebrate with the people you live with to minimize interactions
Consider hosting Easter celebrations virtually
If you have been sick recently, you should not consider hosting an Easter celebration
If you are hosting:
Limit number of guest and go for single-use options on food, plates and utensils
Encourage everyone to wear a mask during the celebration
If you are hosting your celebration indoors, ensure the windows and doors are open
Have sanitizers and hand washing points readily available and accessible
Frequently clean and disinfect surfaces and items frequently touched or used
Opt for outdoor celebrations
Related Topics