Dickson Aseri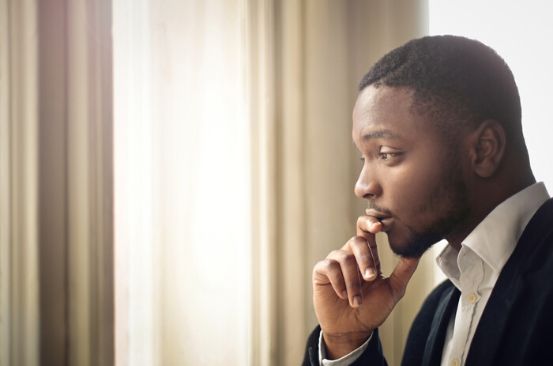 I am convinced that dating was not meant for everyone. I think some of us were meant for more psychomotor activities; like cooking, baking and so on. Otherwise, what would explain the predicament that befell me last weekend?
ALSO READ: Bad bachelor: How I moved out, moved on
You see, I am not a romantic guy. In fact, I dread the day when I will be required to go down on one knee, look deep down into her eyes, shed a tear or two and utter the magical words, "will you marry me?'. Anyway, last weekend Hilda and I finally met up.
Hilda has been an online crush for some time. We met on Instagram and I was amazed by her prowess in utilising her waist muscles. She is also a wonderful creation. One of those women you meet and the memory lingers on in your mind for some time. After endless chats, we finally decided to have a date.
Now, the romantic me reasoned out that inviting her to my place on the first date would not be well thought out. I reckoned that a lunch date in town would serve the purpose, and it did.
So we spent the whole afternoon deliberating this topic and the other. I tactfully let Hilda do much of the talking because I wanted to get to know her more. I was quite impressed by her range of knowledge. I really didn't expect a woman of her disposition to know the effect of Covid-19 on airlines. And so the afternoon wore on.
By evening, my romantic side came out, and I decided to take her shopping before bidding her farewell. Surely, that would give me 100 per cent gangster points.
So there we were in the supermarket, me pushing the trolley slowly as Hilda picked the items she needed. Being in charge of the trolley was also another act because I cunningly avoided the expensive shelves. When we got to the beauty section, I nearly regretted my move because we spent nearly an hour there with Hilda trying out this and that perfume, asking my opinion about these and those braids, things that I had absolutely no idea about.
We were finally done with the shopping and proceeded to the cashier's counter. Now, with the recent directives on handling hard cash, I prefer using mobile money so I was prepared to pay the whole bill via that method. The items had all been packed and Hilda was standing on the other side of the counter ready to leave.
ALSO READ: Why is he taking too long to propose?
That's when my romantic calamity befell me. My transaction simply wouldn't go through. I tried several times with the same reply. 'sorry but there are delays, try again later'. The supermarket cashier, visibly agitated, demanded to know if I could pay with cash and I meekly responded that I had no cash. Impatient that other customers on the queue also needed service, we were ordered to return the items.
I have never been so embarrassed. The saying, "I wish the earth would open up and swallow me," literally made sense at that moment. I quietly escorted Hilda out of the supermarket. There, she blatantly declared that she had just experienced her worst date. I doubt if I will ever see her again.
For now, I'm still single, sad and searching as I contemplate why fate has decided to frown upon my dating life.
@aseri-the-prince on Twitte