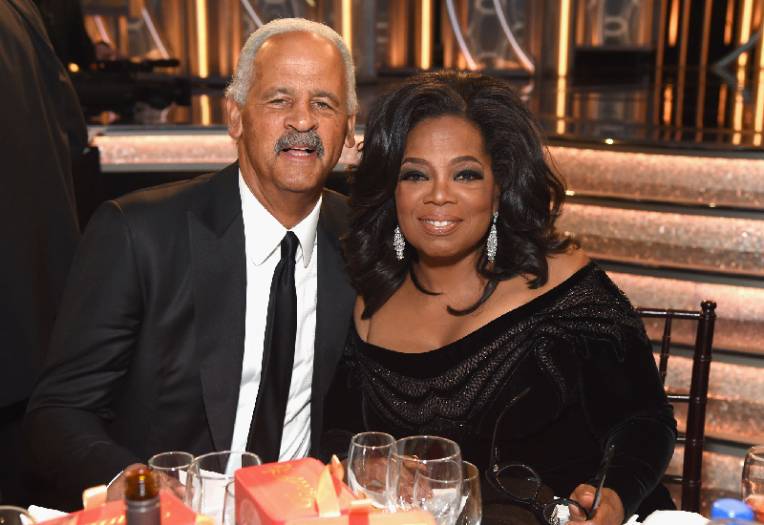 Oprah Winfrey's partner, Stedman Graham, is living in their guesthouse after she insisted he sleeps away to help prevent either of them from contracting Covid-19.
Oprah, 66, announced on her Instagram that her businessman partner, 69, is in quarantine in their guesthouse after becoming a high risk from taking several flights.
The TV queen also revealed that she was forced to explain social distancing to Stedman after he queried what precautions they were to take after his travels.
"I was like, 'You ain't coming in here and sleeping in my bed. It doesn't work that way.' Social distancing doesn't mean you can go sleep in a bed with someone after you got off American Airlines.' We cannot play those games," she reveals in the Instagram Live video.
Stedman has not tested positive for Covid-19 but she was inclined to take extra precautions due to her partner's recent travels.
Oprah was quick to clarify that Stedman was happy to have her safe as she revealed their plan where she leaves food on the doorstep for him: "I leave food on the doorstep. He is happy to have me safe. We just take him dinner and we take him breakfast."
Lately, Oprah has been on the headlines amid the Covid-19 pandemic after she featured actor Idris Elba and his wife Sabrina on her new series Oprah Talks about their diagnosis. The actor, speaking on Facetime, opened up about testing positive, alongside his wife, and that they were in quarantine in New Mexico where his latest movie was in production.
READ MORE