Tony Mochama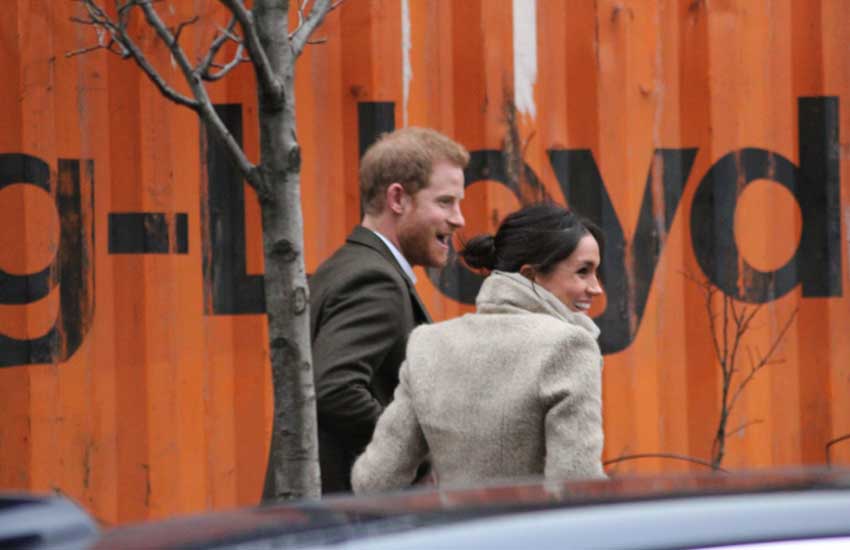 Last week saw Prince Harry of the United Kingdom perform the last of his royal duties in Britain. Then board a trans-Atlantic plane to go join his wife Meghan Markle, and infant son, Archie, in Canada.
When he boarded the aircraft, he was Prince Harry, but by the time he landed in Toronto, he was mere Mr Harry Markle, the henpecked husband of a domineering wife.
What is it with Toronto? All trouble-makers of the world, from our double M (Miguna Miguna) to the previously royal double M (Meghan Markle) seem to like running away there.
Not that Meghan Markle was ever a princess, in spite of marrying Prince Harry. And it had nothing to do with being half-black, but everything to do with 'class,' as far as I'm concerned.
There's a reason why the rich prefer to marry within their own circles, starting with the muhindi and political class. If you are an intellectual elite like under siege UON VC Prof Stevie Kiama, you don't expect your England-educated daughter to show up with a bhang-smoking bum from the Barbados, or your phD son to marry a village girl who dropped out of school in Form Two. It just isn't the done thing!
Here is why Meghan Markle was not just the right 'fit' for a Prince of England ...
First of all, she was a divorcee, so Prince Harry was her second husband, yet she was his first wife.
She had learned how to use, misuse and then dump important men – her first hubby got her into TV, but once she shone as a star of 'Suits' (she was Harry's TV crush) – she swiftly dumped him for the lights of Hollywood.
'I barely saw her,' he complained in the divorce suit that she had filed, citing 'irreconcilable differences.'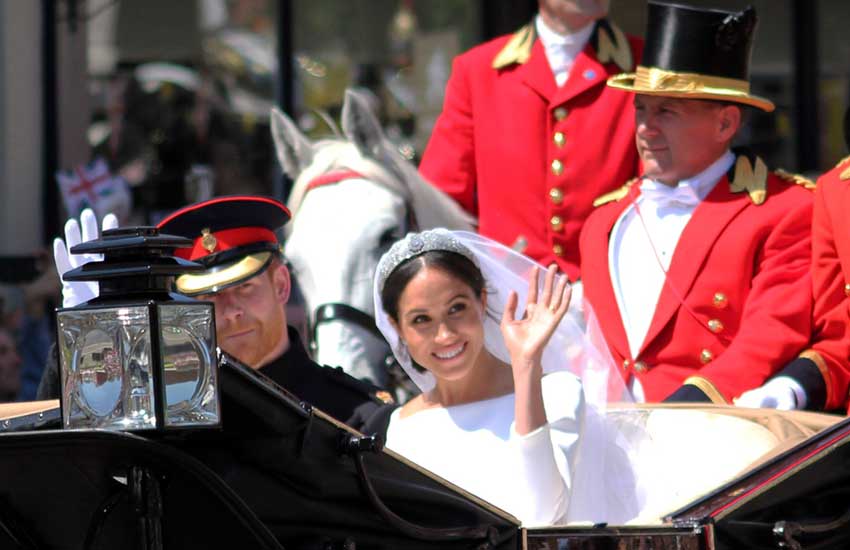 Secondly, there is no doubt that Meghan Markle was what is called a social climber. That is one of those calculating women who cast aside old friends/relations/partners for 'higher' stars.
It is like the story of Zari across the border, who supposedly was brought from the village to the city by a deejay, dumped him for a bouncer (at a high-end club) who became a bodyguard for a TZ tycoon, who she started sleeping with, seeing, became the wife, before they split and she married a musician called Naseeb Abdul Juma aka Diamond (whom she molded into a superstar who serially cheated till she dumped him).
Ms Markle, seeing the 'love at first sight' sparkle in Harry's eyes, made him her Prince.
The third thing is she had what I'll call the 'Eastlando Effect,' or 'Straight Out of Compton' mentality. First, she had 'Daddy Drama,' which is only slightly less worse than Baby Daddy Drama for women. Her royal wedding in May, 2018, was conspicuous in that NO ONE came from her family, except her Mom. Imagine the tented weddings we'll be seeing in three weeks' time over Valentine's weekend.
Picture a tent full of the groom's 'side,' but the other tent only contains Bridezilla's mother.
Then there is this way unapata watu wa ghetto refuse to adapt to the niceties of cutlery and gourmet. They say, 'sisi tumezoea kula na mkono' and resist up-grading efforts. Instead of Meghan Markle adopting to life as a royal, she rebelled against it.
Instead of being chuffed at being a new royal (Princess of Sussex), she sulked and chaffed at having to live next to her royal in-laws, William and Cate, and their children. Then decided to separate her chafu from the wholegrain wheat.
To whit, she became the 'daughter-in-law from hell' who splits brother from brother, and grandmother (queen) from grandson.
At first she moved her hubby and new son AWAY to Frogmore Cottage (renovated to the tune of Sh300 million by taxpayers) – but when Frogmore didn't turn her prince into a frog – she did, by convincing him to stop being a royal.
And moved them 6,000 kilometres over the sea to be as far away from his birthright of Buckingham as possible (she had even considered Africa). Her next step is, apparently, to resume her actress career.
As Harry probably becomes a stay-at-home dad, living off the billion shillings a year that his daddy sends him, as he takes care of the kids – a 21st century reversal of gender roles.
Could Meghan Markle be the 'Black' revenge on the British Empire, for lording it over us for 150 years (1815 – 1965).
GOD SAVE THE PRECIOUS QUEEN.