Gardy Chacha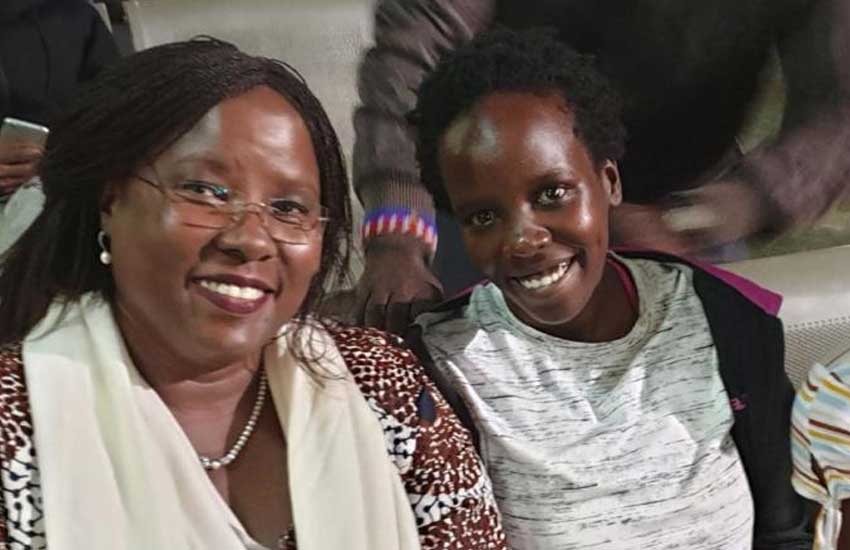 When Shalel Tennah was born, doctors told her mother they didn't expect her to ever walk or talk, but years later, she won a gold medal at the Special Olympics. She shares what it took for her to get there.
On Christmas Day, 25 years ago, at around 4pm, Shalel Tennah was born. A baby at Christmas was a perfect gift for her mother Angeline Siparo.
There was only one problem: Shalel was born with cerebral palsy. After a long-drawn-out labour (that was mishandled by her doctor) the baby had been deprived of oxygen.
"As soon as she was born there was a twitch on her right hand," Siparo, Shalel's mother, says. "A scan showed that parts of the left side of her brain had died."
Cerebral palsy affects patients to different degrees. It results in stiff muscles and rigidity, tremors and lack of balance, drooling and delay in speech development, as well as delayed motor skills.
Doctors had told Shalel's mother that they did not expect the baby to talk, walk or make any meaningful developmental gains, leave alone participating in sports.
Little did they know that Shalel would overcome the odds to win two silver medals and a gold medal at Special Olympics.
"I have competed in swimming and in cycling. I have won medals in both," Shalel says.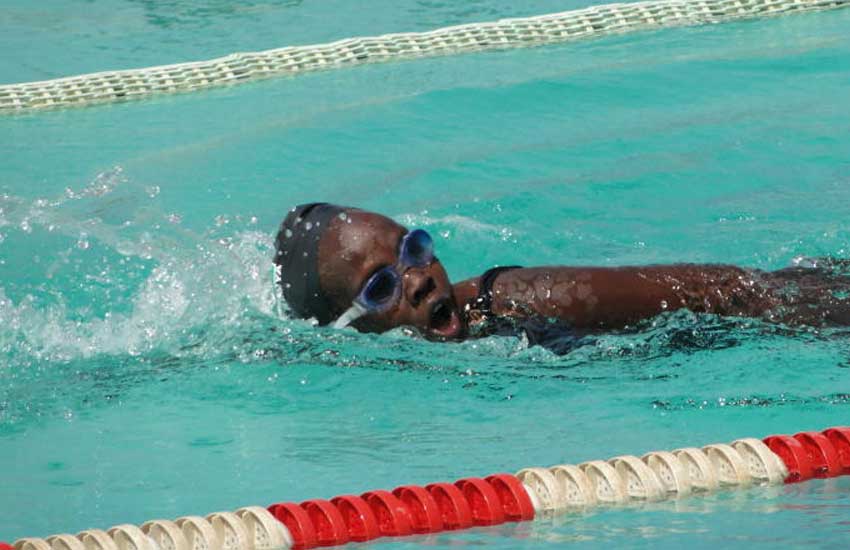 Often people are left gobsmacked at her achievements. But none of it shocks her. She somewhat expected to do well.
She says: "When I was a child, I was always active. I ran around. I was all over. I loved burning up the energy."
The first time she was taken to school, Shalel says she played 'all' games. Be it football, athletics or more informal activities such as hide-and-seek and skip rope.
Other children her age, she notes, were quicker and faster paced. Because of stiffness or tightness of her muscles (from cerebral palsy), she moved slowly and with a lot of effort.
But instead of feeling out of place she felt challenged to try harder. Her sluggishness notwithstanding, she enjoyed battling it out with her peers.
Shalel moved between schools. She attended Augustana Academy and then Kestrel Manor – all in Nairobi. However, the one place she spent most of her academic life is at Kenya Centre for Community Learning (KCCL) off Thika Road.
"At KCCL a coach introduced me to the Special Olympics," Shalel says. "That was the first time I got to know of the games."
Her memory is scanty [Shalel also suffers from dyslexia] on the finer details of how she got into the competitions but she recalls her name being called out.
"Someone came and just said, 'You, and you, and you… come.'"
Shalel, together with the others, were taken for training. She had been picked to compete in swimming.
She made the final cut and in 2012 flew to Puerto Rico to represent Kenya in the Aqua Games – part of the Special Olympics.
"That was my first time competing out of the country. I won two silver medals: in the Breast stroke and Freestyle competitions," Shalel says.
Shalel also represented Kenya in the 2015 Special Olympics in Los Angeles, California, USA.
"In California, I did not win a medal. I emerged eighth – outside the medal bracket – but still I was happy with my performance," she says.
Then, early this year, Shalel travelled to Abu Dhabi, where she competed in cycling and won gold.
"I am currently in love with cycling. I train every week with the help of a coach," she says. "But I would not say I am done with swimming: I will certainly go back to swimming later."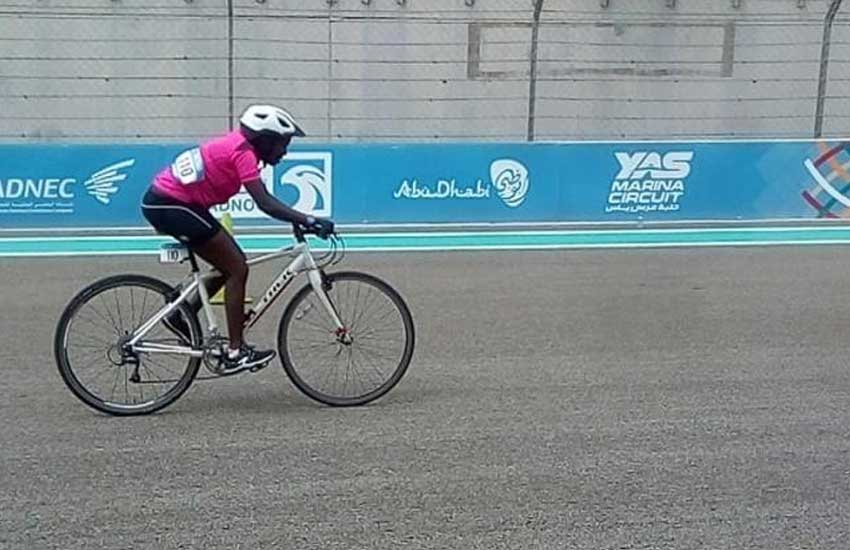 Shalel is proud of her sporting achievements. But she is also thankful of the friendships sports brought into her life.
"Sports has taken me places I never dreamt of going. Through sports, I have met nice people and made good friends who have been a positive influence in my life," she says.
"Because of sports I have no hang-ups on who I am. I am happy with myself. I am positive in the way I look at life."
Shalel advises parents with children born with disabilities to be open to the children's participation in sports.
Her mother, she says, has been the greatest force that has seen her flourish and take up competitive sports.
"She is a very nice person. Knowing that she appreciates my efforts has bolstered my spirits," she says of Siparo who travelled to both Puerto Rico and Los Angeles "to cheer" Shalel.
"I draw my inspiration from Shalel," Siparo says. "My daughter has surmounted every milestone I was told she would never overcome."
But success does not come cheap, Shalel warns. "You need to assess yourself. If possible, research – on the kind of sports you want to take up."
Growing up, her mother spent money on physiotherapy, aqua therapy and occupational therapy.
"These helped her gain motor skills and muscle functions a great deal," Siparo says.
Shalel walks with a limp and a twitch on her right hand. Her speech is slow paced. But there is no doubt that she is a sports success.