Juliet Wenya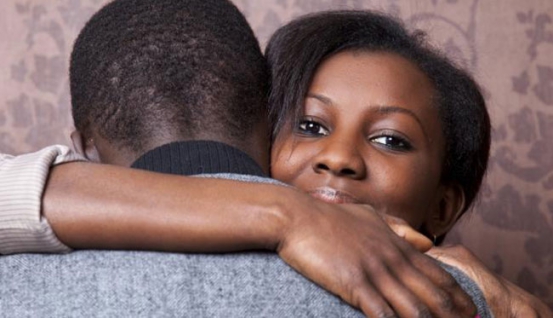 A few years ago, Beryl*, a 28-year-old Nairobi woman, was a bridesmaid at her friend Lily's wedding. She was one of her best friends and she couldn't wait to witness her finally walking down the aisle with Fred. Lily was a lucky woman.
"Afterwards, I was consistent with my communication with the couple and that's how I got to know Fred more and fall in love with him, and him with me," Beryl confesses.
Fred, Beryl narrates, walked out on his marriage three years later to set up home with her, leaving a distraught Lily behind.
"The guilt was eating right into my bones. Graciously, they didn't have a child together, so at least my conscience was clear about robbing a child of a stable home.
Lily is a strict Catholic and therefore refused to sign the divorce papers Fred presented her with, and I refused to let Fred pressure her into it. I owe my ex-best friend at least that much for 'stealing' her husband," Beryl says.
There has been a lot of talk recently about love, commitment and infidelity, especially in the aftermath of a certain society wedding that really got tongues wagging.
Two adults got together and decided to get married, one was divorced, and the other legally separated. Because the woman was separated and not yet divorced, the man was accused of 'snatching' another man's wife. He was crucified in the court of public opinion for breaking up a happy home, as if he alone had the power to ruin his new wife's old marriage.
READ MORE
Although proverbial stones were thrown at this man, somehow, it still remained clear that society's wrath seems to descend harder on the culprits when the shoe is on the other foot - when a woman 'steals' a man.
Mercy*, a 37-year-old executive who also lives and works in Nairobi, says she was a victim of a "husband snatcher".
"The woman who stole my husband got transferred to my department. Now I have to see her every day, and every time I do I want to punch her in the face," she narrates angrily.
"I have thought about asking the HR manager if I can get a transfer, but I don't want her to win again. I don't know how I'll cope with having her around. It's humiliating and it crushes my spirit," Mercy says.
Considering the stories of both women, let's delve into the world of grammar. To 'snatch' is to take forcefully without consent.
Say, for example, a Nubian queen embarks on her daily routine of making a trip down a muddy trail to fetch water for the evening meal. On her way back, strong arms accost her from behind; she kicks, wails, bites, and scratches but her fate has already been sealed.
The other woman
She is taken to her new home to meet her groom. That's a classic traditional African bride-kidnapping scenario. That is snatching. But when a man or woman consensually leaves his or her partner for a new flame, isn't that an independent-thinking, free-willed adult choosing to be happy against all odds?
It's gotten so bad that women are taking to social media to air their disdain on a certain high-traffic online forum, even going as far as splashing photos of the other woman (the snatcher) for the online community to take jabs at, claw at, mud-sling and humiliate.
But why are men 'snatched' the most? You rarely (until recently) hear of society describing a woman as having been 'snatched' when she leaves her partner for somebody new.
To answer this question, we talked to a few experts.
According to relationship counsellor John Odegi, it is perceived that a woman can scheme to 'steal' a man from another woman - the mistress will cunningly learn of the wife's weaknesses from the man himself and then convert them into her strengths.
If the married man constantly complains that 'wifey dearest' doesn't serve him tea on these cold evenings, she slyly makes a habit of serving him tea after a long hard day at work. Wife doesn't give you a back rub? Oh the mistress is ready with her exotic massage oils and willing hands. Basically the mistress meets his needs where the Mrs doesn't.
Odegi maintains that free will reigns. "It all boils down to individual morals and values. Another woman can't 'steal your man' unless he allows himself to be 'stolen'.
What were the red flags you missed out on while you were dating? You must have seen them but chose to ignore them because you were infatuated. To avoid future misunderstandings let him know your expectations of him, and he his expectations of you."
Still, when it comes to matters of love, commitment and infidelity, women always come out smelling like manure while men are surrounded by the wafting smell of roses. John Odegi demystifies this for us.
In his expert opinion society places high expectations on women especially when it comes to marriage. "They are expected to be resilient and accept all tragedies that come with the union," he says.
According to Odegi, women are often stigmatised when they opt out of unhappy unions, some to the point of being kicked out of intimate peer groups by their still married girlfriends since they 'no longer belong.' They're deemed blemished and therefore not good enough to partake in the banquet of the happily married.
Odegi explains that in some instances they are seen as a threat by their still-married friends who normally wouldn't let a single woman within 10 miles of their dear weak-fleshed husbands.
And then you have the issue of a woman being blamed for her husband's infidelity. According to Daystar University chaplain, The Reverend J. Makori, the whole notion of "it's the woman's fault" started from the Garden of Eden.
"When Eve was tempted by the serpent, Adam was standing right next to her," says Rev Makori.
He quotes Genesis 3:6: "When the woman saw that the fruit of the tree was good for food and pleasing to the eye, and also desirable for gaining wisdom, she took some and ate it. She also gave some to her husband, who was with her, and he ate it."
Rev Makori concludes, "Yet when God admonished them for their great sin Adam was quick to point out that, 'The woman you put here with me—she gave me some fruit from the tree, and I ate it' (Genesis 3:12)."
*Not their real names