Home
/
Chess has made me laugh and cry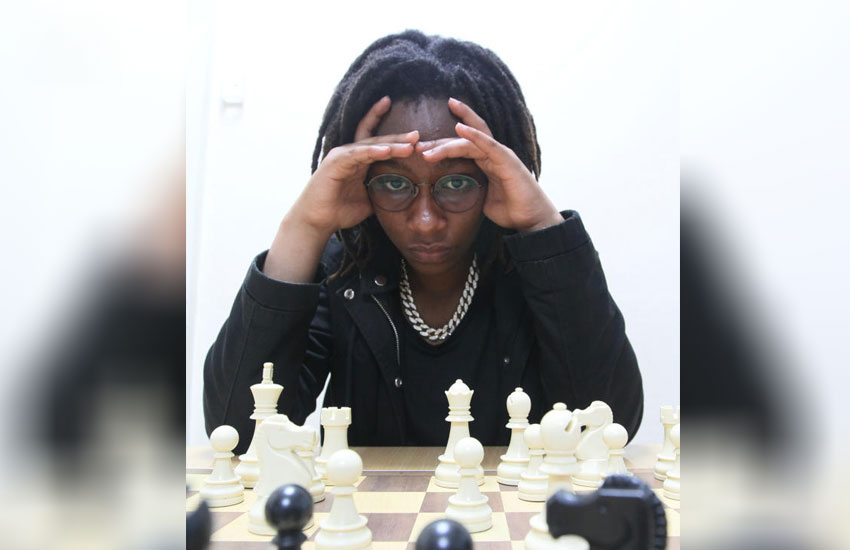 Lucy Wanjiru won her first chess tournament by accident - and the fact that only 3 out of 15 players were women, inspired her to learn more about the game. She shares her story how humiliation and victory have become a part of her life
When you first meet Lucy Wanjiru, what you see is a bespectacled nerdy girl, possibly in her 20s.
But she is more than that. In fact, she is ranked sixth among women chess players in Kenya.
The fourth-year electrical engineering student at the University of Nairobi first saw a chessboard when she was in primary school.
"I was in Standard Three," she says. "We had visited some family friends and the chess board was right there in the living room."
She stared at the white and black squares. The more she looked at them, the more she wondered what they were.
"Why are they so many? And why are they only black and white?" she wondered.
Lucy asked to be taught how to play the board game but the adults told her she wouldn't understand. With that, her curiosity about chess died.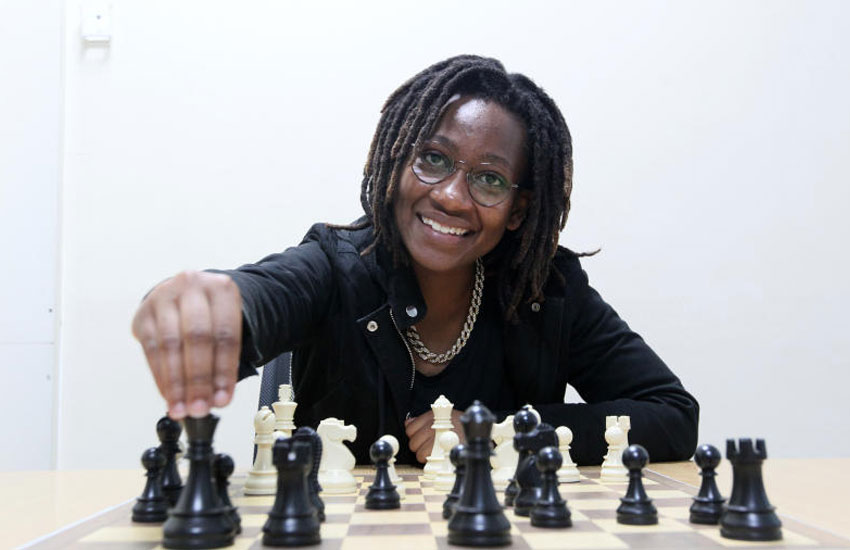 Fast forward to the time Lucy went to high school at Machakos Girls. Her primary school friend, one she was fond of, went to Mang'u High School.
"We still kept in touch. He told me he was the chess captain in his school," Lucy says. Memories of the checkered board flowed back. She then took to playing chess on school computers, all the while learning the rules of the game.
Lucy and her Mang'u friend completed high school in 2015. Incidentally both of them would be admitted to study the same course at the same university.
"He often went to the university cafeteria to play chess," Lucy says of her friend. One day, during a chess tournament to select players to represent the university in the national league, she decided to follow him.
"I went as a spectator. But while there, I decided to sign up for the tournament. And I played my first game, which I won by accident," she says.
Lucy noticed at the tournament that there were about three girls out of 15 players.
"The fact that there were few girls was all the reason I needed to take the game up," she says. But she needed to train and get better. She began practicing with a seasoned player during her free time. Initially, she lost many games, nearly every player she played against beat her. But as she continued training she slowly got better.
In 2017, almost a year after she began playing chess, Lucy was defeated (a thorough humiliation) by an opponent.
"For the first time since I fell in love with chess I contemplated quitting for good. I cried after that loss," she says.
But she didn't quit. Instead, she got hold of chess text books.
Later that year, in December, she took part in the national championships – which are usually used as qualifiers for the Chess Olympiad, a biennial event in which teams from all over the world compete.
She emerged among the top five females in the country. She first made it to the list of 24, then the list of 20, then the list of 10, and finally to the list of 5.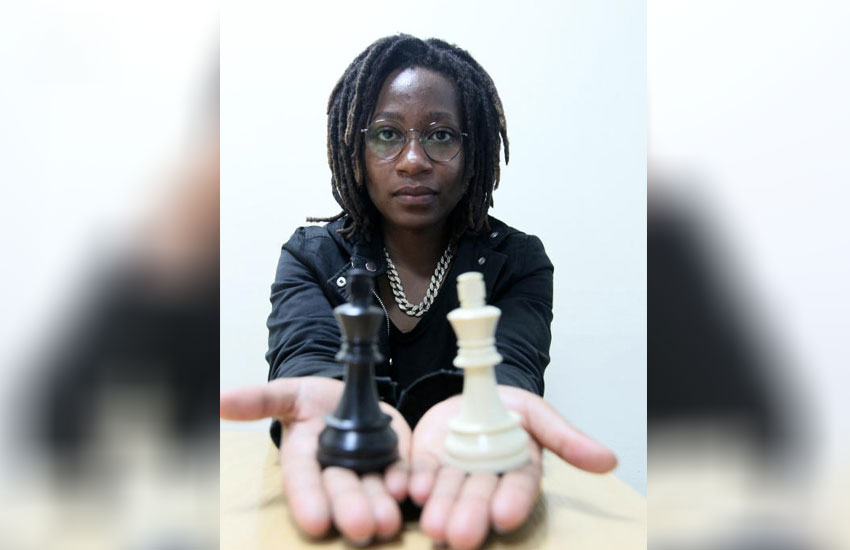 In August 2018, Lucy travelled with the team to Batumi, Georgia, in Europe, to represent Kenya at the Olympiad.
Each player in an Olympiad plays nine games.
"If you win seven or more games, you get the highest honour – Woman Fide Master (WFM). And if you win six games, you get the second highest honour, which is the Woman Candidate Master (WCM)," she says.
Lucy won the WCM title after winning five games and drawing two: "Two draws combine into one win," she says. Since 2016, Lucy has played in many tournaments and played at least 50 matches.
Chess, she says, is a brain sport. It tests one's ability to think and outwit an opponent. The brain 'muscle', she says, is tested on its ability to be quick, smart and sly.
"You have to think ahead of your opponent. You have to be in their mind and imagine what they are thinking. And then you strike," she says.
Players, she says, tend to be either tactical (those who attack) or positional (those who lay in wait).
"My style is to attack," she says. "The last game I played, my opponent was positional; she did not want to attack. I sacrificed one of my pawns and she took the bait. My next move was so lethal – she had no chance of coming back into the game."
Chess, she says, has improved her intelligence. She feels like her performance with math has greatly improved since she began playing.
Chess has also offered her a second chance at a social life. "My social skills are not the best. With chess, I am able to interact with like-minded people," she says.
And she has won prize of at least Sh50,000, money she says is valuable for a university student surviving campus life.
Lucy is not done with chess yet. Her ambition is to play at the next Olympiad in 2020. She is also keen on acquiring a higher title: the International Master.
She advises anyone who would wants to join chess to first be sure that they are passionate about the game.
Related Topics