Esther Muchene
ALSO READ: Confessions: My husband's mistake with suitcase exposed his double life and second family
Being in a marriage is one of the most fulfilling things in life. When you find someone you want to be loyal to for the rest of your life, it's a dream come true.
From the moment you are engaged, your life changes when you realize you will be a wife of husband soon. The vows, 'for better for worse' will finally cement the marriage. You both vow to love each other and to be by each other's side no matter what.
As your new married life begins, there are days when things are great and others that are not so great. Some of the things that irritated you as you dated are now right on the surface. It often requires uttermost patience, kindness and humility as you get through the bad times.
Once you've been married for years, you now feel what it's like to love and commit to each other. In some instances, things can be at the brink of falling apart and the things you don't like about each other can push you to the edge of divorce.
At this point, there should be signs you need to book an appointment with a therapist who will mediate especially when you can't seem to agree on anything.
Here are some of the signs that you need to look out for.
Physical and emotional abuse
In recent years, more women are being empowered through feminism. The movement gives women a voice and encourages them to speak up when they are being abused in relationships. In many cases, women still keep quiet and defend their abusive spouses in an attempt to cover up. Men, also, get abused, mistreated and killed by their wives. It is heartbreaking to hear that people resort to murder as a solution.
ALSO READ: Relationship expert shares eight signs your partner could be cheating on you
If either party has anger problems and other underlying issues, it is important to take the right steps to avoid hurting the same person you vowed to love. A therapist will definitely help identify the underlying issues.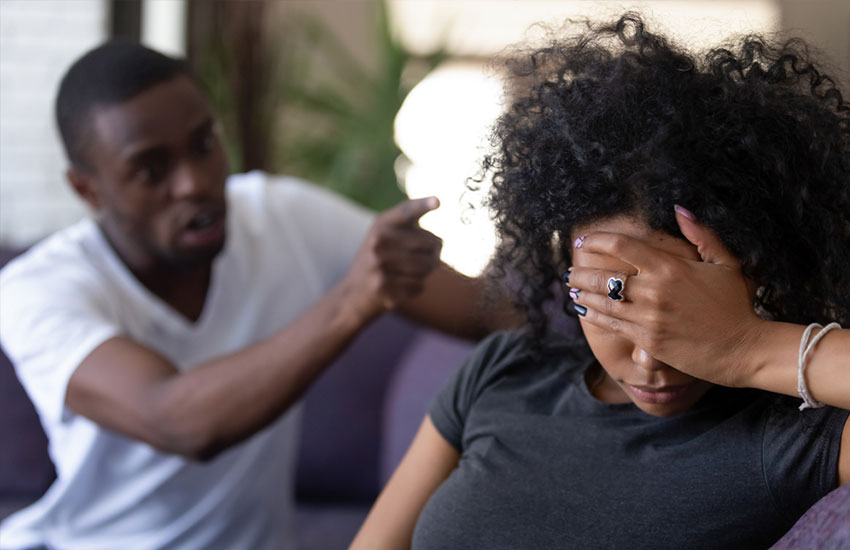 If you see each other as enemies
Married couples often get on each other's nerves and annoy each other. In normal situations, such issues are usually resolved and things continue to run smoothly. If you realize you view each other as enemies for whatever reason, this is not a good sign. The core of marriages is usually teamwork between two people who should also handle disagreements in a loving way. If the resentment is growing as days go by, it is a sign that you need to see a therapist.
You stopped talking
When there is no communication at all between you, it might be time to call a specialist. Couples often stop talking to each other and avoid each other when any attempt to do so turns into a huge disappointment. When both parties don't feel heard or respected, it's difficult to resolve the issues you are having. Involving a professional will help convey what you are both trying to say in a better way. This is a great step to facing the problem rather than avoiding it.
When you never address the real issues
One way couples avoid issues is by masking them with gifts or even by moving on like nothing happened. Moving on is a good idea but only when you have dealt with the problem at hand. When you mask the issue and move on like nothing happened, resentment can bottle up and erupt at one point in the future. Don't feel embarrassed when you don't know the best way to talk to your partner without the risk of hurting their feelings. It might be a good idea to visit a therapist who will show you ways you can handle disagreements in a loving way.
You are never in the same place
When you and your spouse purposefully avoid being together in the same place, it's best to involve a therapist. If you are sleeping in separate rooms or living completely separate lives, it shows that there are serious underlying problems. This is also a sign that you are both emotionally detached and hurt for one reason or another. Having to be in different places for genuine reasons is one thing, but intentionally avoiding each other due to issues like broken trust, is a sign that help from outside is needed.
ALSO READ: Dump your partner if they won't have sex with you on your period, says expert