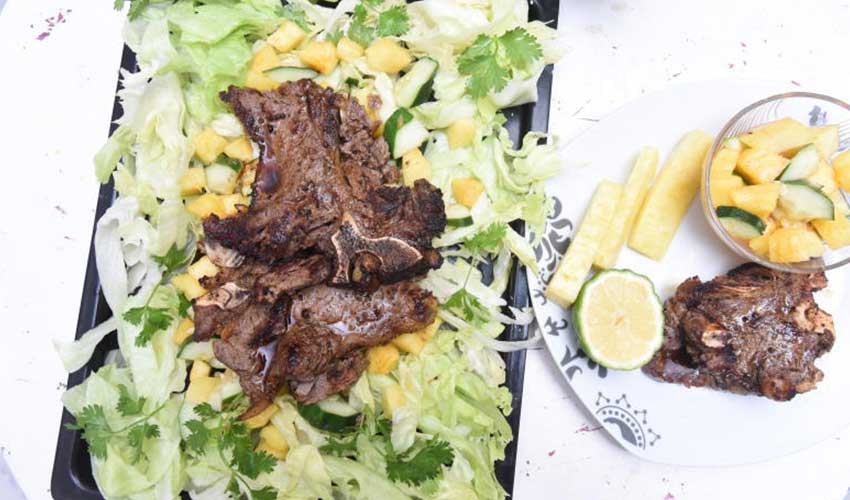 ALSO READ: Easy recipe: Sticky capsicum wings
Let's make some pineapple and cucumber salad. We will use the salad as a side for the steak and have it as a meal on its own, making it ideal for a low carb diet enriched with protein.
What you will need:
1 large ice berg lettuce washed and shredded
1/2 pineapple about 500g
1 large cucumber sliced
Juice of 1 lemon
1 tablespoon olive oil
ALSO READ: Easy recipe: Tuna ratatouille
1 teaspoon vinegar
1/2 teaspoon cayenne pepper
Salt to taste
Fresh coriander
For the steak:
1kg T-bone steak marinated with fresh pineapple extract.
1 teaspoon salt
1 teaspoon black pepper
1 teaspoon garlic ginger paste
For More of This Stories Subscribe to the Standard Epaper to get a copy of Eve Woman in the Standard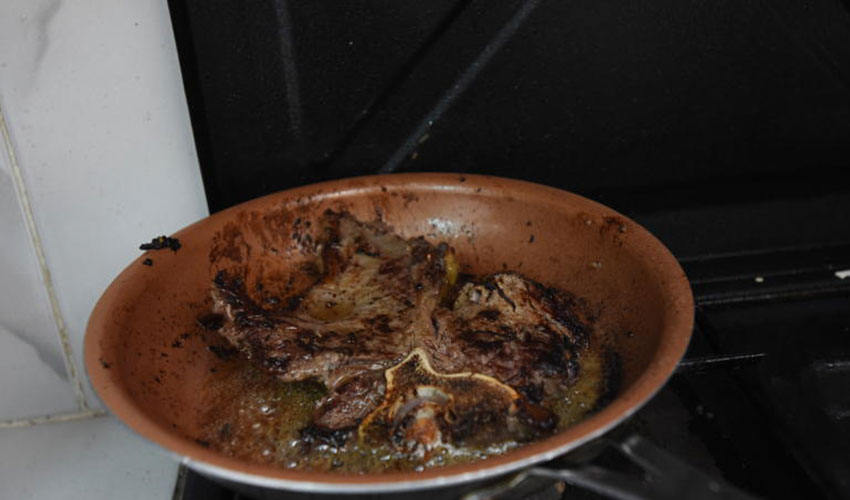 What to do:
Marinate your steak with all the mentioned ingredients and pan sear it for about 5 minutes each side or until golden brown.
Remove from the heat and let it rest for about 5 minutes.
Let's make the salad: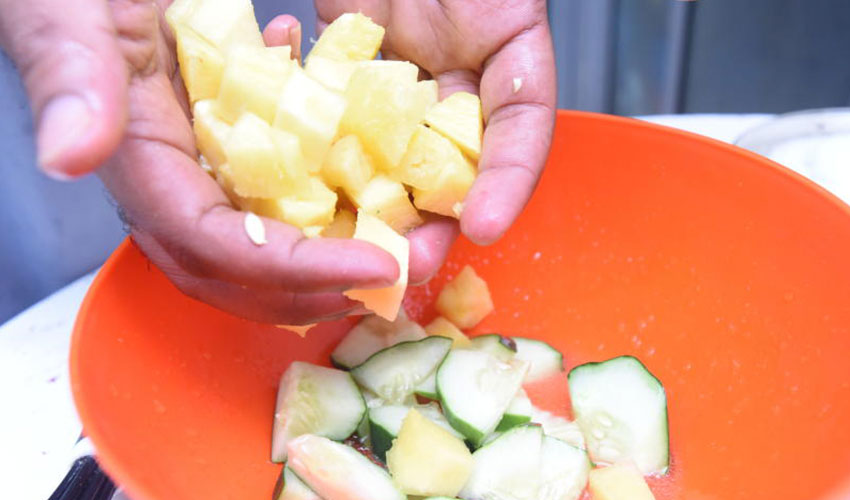 Peel the pineapple and cut it into mini cubes.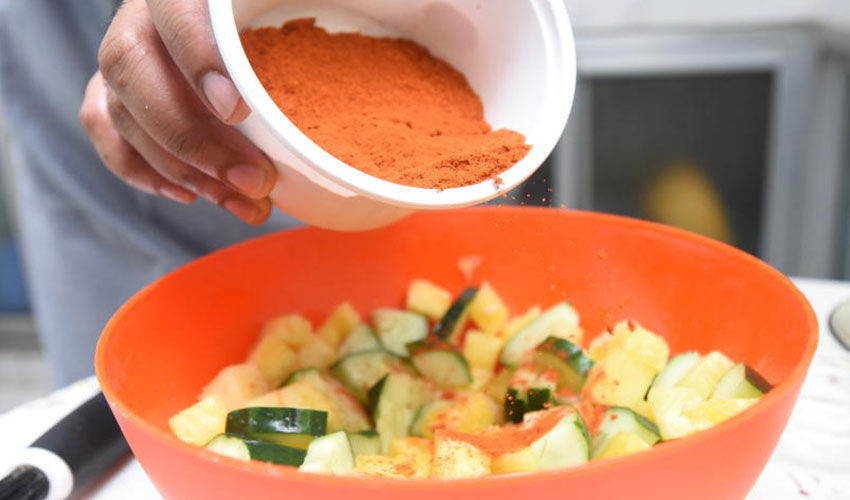 In a separate bowl, add a pinch of salt, vinegar, olive oil and lemon juice. Give it a good whip and then add in the pineapple, cucumber with a touch of cayenne pepper (optional) mix well then set aside.
Arrange the iceburg lettuce on your platter then add the pineapple mixture in the centre. Place the steak in the middle and garnish with some coriander.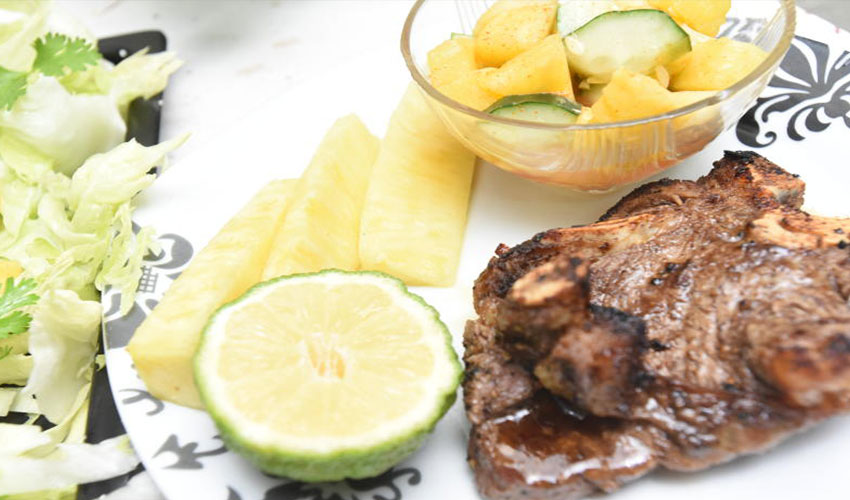 You are ready to serve the delicious salad with steak.
Do not miss out on the latest news. Join the Eve Digital Telegram channel HERE.