New Zealand Speaker babysits during parliamentary debate
Readers Lounge By
Audrey Masitsa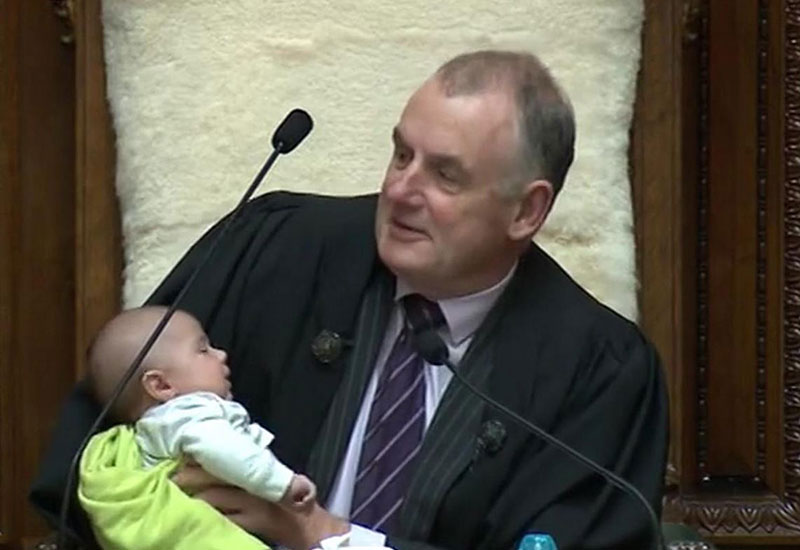 In a move that has again left the world awestruck, the Speaker of New Zealand's Parliament was yesterday on baby duty. Mr Trevor Mallard presided over a political debate while babysitting MP T?mati Coffey's son, T?t?nekai Smith-Coffey.
Mr Mallard, a father of three, tweeted photos not only holding the baby but also comfortably giving him a bottle. "Normally the Speaker's chair is only used by Presiding Officers," the tweet said, "but today a VIP took the chair with me."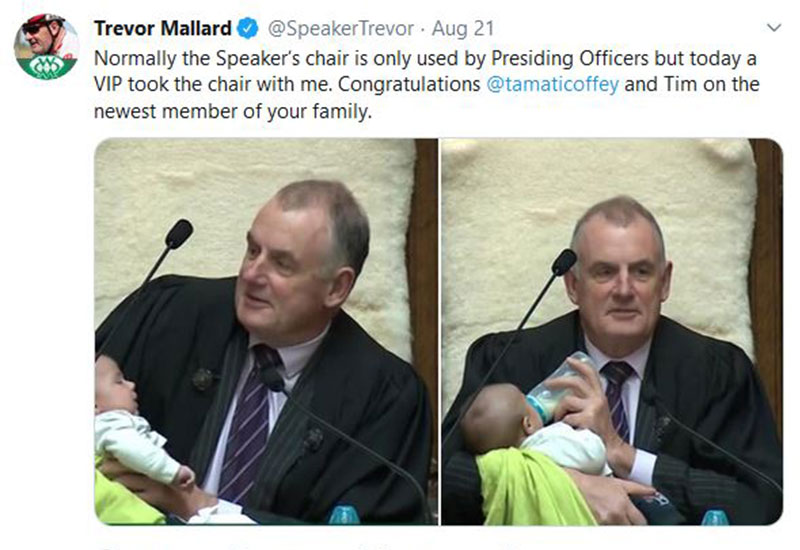 Images of politicians attending proceedings with their little ones are becoming increasingly common. New Zealand Prime Minister Jacinda Arden famously took her baby girl to a UN assembly hall in September 2018. That same year, another New Zealand politician, Jo Swinson, took her baby to parliament. In 2017, Australian senator Larissa Waters breastfed her baby while attending a session of parliament.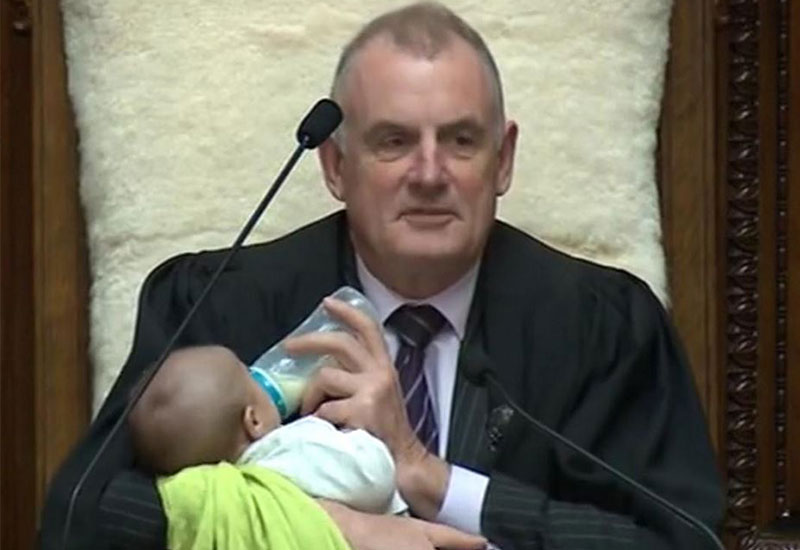 While some countries are embracing the realities of parenting and giving parents who have no alternative leeway to attend parliament with their babies, some countries, Kenya for one, are yet to follow the lead. Kwale Women's Representative Zuleikha Hassan was recently thrown out of parliament for bringing her baby along. In Denmark, the Speaker informed his colleague that his baby wasn't welcome in parliament.