Gardy Chacha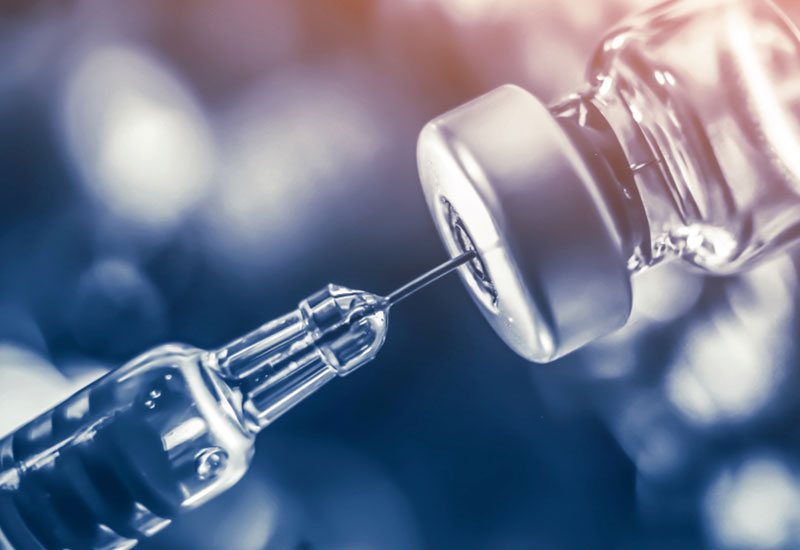 ALSO READ: Caramelised pork recipe
Human papillomavirus (HPV), the most common sexually transmitted infection, is the primary cause for 99.7 per cent of all cervical cancers. In Kenya, the disease claims 2,451 lives every year, according to the Ministry of Health, yet it is one of the few cancers that can be vaccinated against and yet many women are not taking the option.
Millicent Kagonga, Jane Wambui and Rose Chiedo all wish they got immunised against HPV. The three are cervical cancer survivors.
Jane Wambui, now 47, had attended a random public screening at Sigona Golf Club in Kiambu in 2012 when she tested positive for Human papilloma virus (HPV).
"I was not in pain. I had been told that every woman should have these check-ups once in a while. So I just went and gave samples," Jane says.
Two weeks later the results came back. "I had HPV," she says. "I then did a biopsy to determine if I had cervical cancer."
The biopsy results showed she had stage one cervical cancer. She says: "I was astounded that I had cancer. But I was also thankful that it was discovered early enough."
For treatment, Jane's doctor proposed full hysterectomy – removal of the uterus and the cervix.
ALSO READ: When your heart hurts and breaks, literally
Jane, a mother of 4, consented and the procedure was done. Without a uterus and a cervix she wouldn't have to worry about the disease recurring.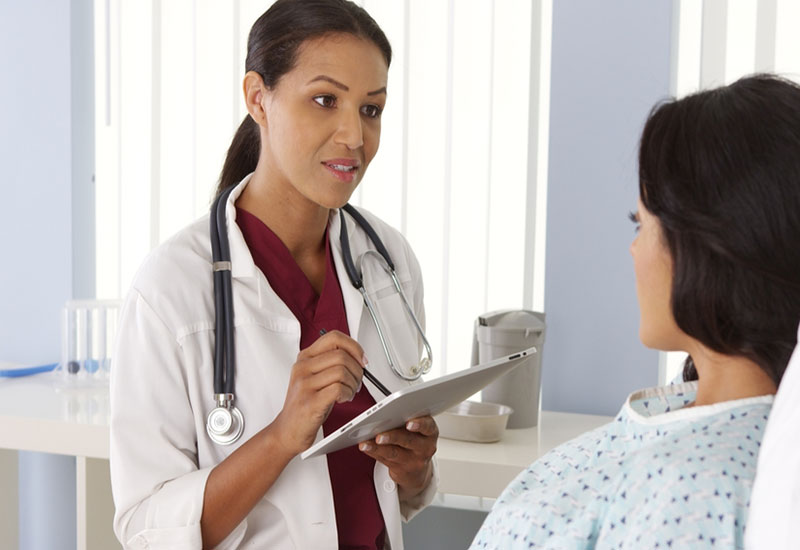 Unlike Jane, Millicent is not yet out of the woods. She was diagnosed with cervical cancer in 2015 at the age of 25.
Millicent was prompted by her employer (she worked as a house help) to get checked following years of an unusual discharge.
So bad was the discharge that her husband took off complaining that Millicent was constantly wet.
"The first hospital I visited (a level 5 public facility) I was told I did not need to test for cervical cancer because I was young: that typically the disease affects older women," she says.
The medication she was given did not clear the discharge. She had to go back to hospital. This time a biopsy from her cervix confirmed that she had stage 3 cervical cancer.
ALSO READ: How to tell the difference between a cold and an allergy
"I was so heartbroken," she says. Like Jane, Millicent was told she had HPV infection too.
Millicent got sexually active at the early age of 13. She gave birth to her firstborn at the age of 14. Her second (and lastborn) came shortly after at 16.
Millicent has undergone chemotherapy, radiotherapy and brachytherapy and latest tests have shown that the cancer has faded away. However she is battling an undiagnosed bleeding that occurs when passing stool.
Rose Chiedo, whose story Eve has carried before, suffered from cervical cancer after a turbulent marriage to a man who she says cheated on her several times.
"Perhaps he got infected with HPV then infected me in turn," she said when we interviewed her.
Why would the vaccine be important? According to the Ministry of Health, HPV is the primary cause for 99.7 per cent of all cervical cancers.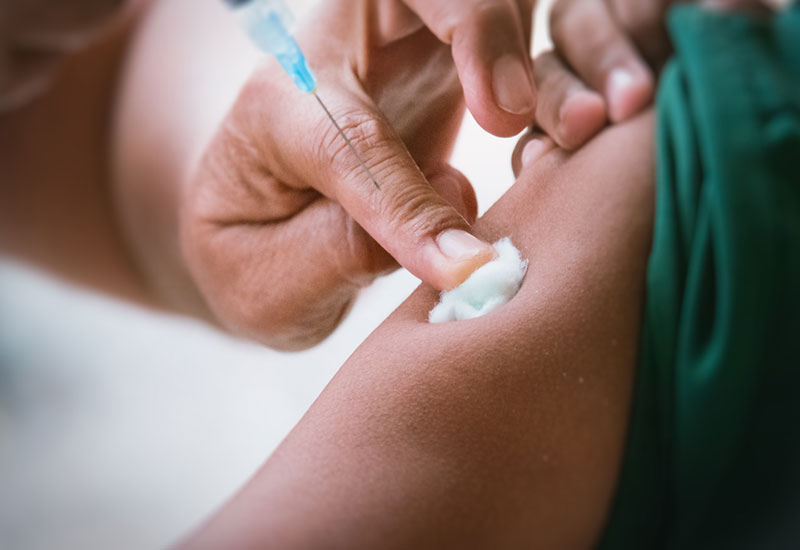 Ironically, according to Dr Catherine Nyongesa, the chief oncologist at Texas Cancer Centre, a specialist cancer facility in Nairobi, cervical cancer is one among very few cancers that one can be vaccinated against and be protected against.
Dr John Ong'ech, the head of reproductive health at Kenyatta National Hospital, said HPV vaccine should be administered on girls aged between 10 and 14.
"They are deemed to not have been exposed to the virus already and therefore would build immunity against it," he says.
The vaccine, Dr Ong'ech adds, has been around for "a very long time". The Ministry of Health, however, could not tell us whether the vaccine is available in public health facilities.
"The vaccine is found a lot more in private health facilities," Dr Ong'ech explained.
Indeed, Eve called five major private health facilities in Nairobi and the vaccine was available at costs ranging from Sh3, 891 to Sh13, 500 per jab.
But upon doing a spot check, we found that few women were aware of the vaccine and its benefits. The rest had limited information on it.
Christine Khasina, a married mother of two, says she hasn't gotten the jab because her understanding of the vaccine is that it is more effective on younger women.
"If I had a daughter, I would definitely get them vaccinated against HPV without a shadow of a doubt," she says.
Jeri Muchura, a mother of three, admits that she had not heard of the vaccine that would protect girls against cervical cancer.
"There is such a thing?" she asked back. "I need to research about that."
Given, upon understanding how helpful the vaccine would be to her daughters, Jerry says she wouldn't have a problem getting her daughters immunised.
Stella*, a mother of three, says she doesn't know much about the vaccine and that she is neutral on whether it would be important to a woman or not.
She says: "If this vaccine was that important, why isn't it that most women haven't gone for it? Others don't even know about it."
The HPV vaccine (different versions of the vaccine are available in the market) is given in two or three doses depending on the version used.
Cecilia Mwangi, a former Miss Kenya title holder, is arguably one among few women in Kenya to have gone for the jab.
"I knew of the vaccine in 2012 when we had a close relative who succumbed to cervical cancer. I decided to get the jab because I believe all women are exposed to the virus," she says.
"I think the problem is the stigma that would be attached to the vaccine. People would be quick to judge that, by receiving the vaccine, one is preparing to be promiscuous. That is not the case. HIV has taught us that even an innocent and faithful housewife can get infected when a cheating husband brings home the virus. I would rather be safe than sorry," Cecilia says.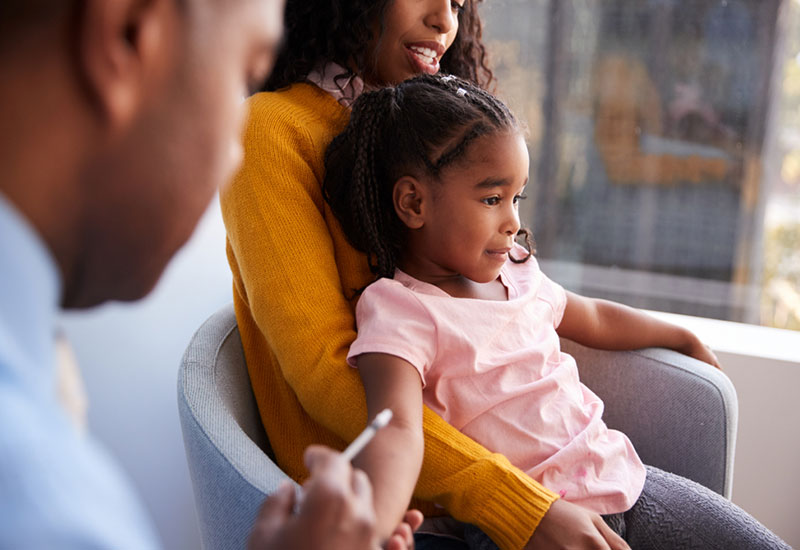 The vaccine is effective among women who have not been exposed to the virus yet, says Dr Nyongesa.
"This is why it is highly recommended for teens aged 9 to 14. However, women of all ages can receive this vaccine. Women who have been sexually exposed however will need to undergo a test to show if they have already been infected with the virus. If they haven't, then they become eligible to receive the vaccine," she says.
In fact, the Centres for Disease Control recommends that many people get the vaccine up to age 26. Last October, the US Food and Drug Administration announced that the HPV vaccine has now been approved for people up to age 45.
That cervical cancer is deadly is not a debate. In fact, cervical cancer is the deadliest cancer among women in Kenya.
In last year's Globocan report by the International Agency for Research on Cancer, cervical cancer was found to be responsible for 12 deaths for every 100 cancer deaths in Kenya – second only to oesophageal cancer.
In comparison, breast cancer is responsible for only 9 out of every 100 cancer related deaths in the country yet it is the most prevalent type of cancer: accounting for 12.4 per cent of all new detection.
At Texas Cancer Centre, in 2018 alone, out of 431 women treated at the facility, 354 (82 per cent) were being treated for cervical cancer.
"Cervical cancer may not be the most prevalent but it is deadlier because it is responsible for more fatal complications like anaemia, kidney failure and infections," says Dr Nyongesa.
She adds that patients of cervical cancer experience swelling of the kidneys: associated with substantial morbidity in patients with the disease.