BERYL WANGA ITINDI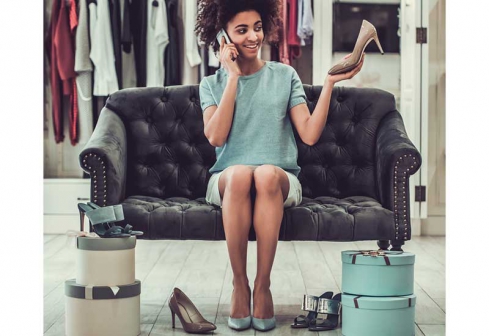 ALSO READ: Girl code: Do you tell your man what's for dinner?
This week alone, I have witnessed four ladies miss their step and give the ground a high five. Their only mistake? They were in heels that controlled their movement and not vice versa.
I know that men can sometimes raise the beauty bar so high that we end up behaving like their marionettes. However, their expectations should never make us give in to their demands to live our lives their way. Heels look sexy and stunners sum it all up; but only if they do not interfere with the coordination of your body parts.
If you cannot afford the original stunners that you see with the celebrities, stick to your lane. There is no need going to Muthurwa market to get fake Ray-Ban sunglasses which make you walk like you have just smoked weed for the first time.
With the lens on each eye having its own shade and power, you end up squinting as you make your steps. One eye tells you the ditch before you is a valley while the other tells you it's a river. Then you end up making very huge steps trying to jump over a very narrow stream, looking like a drunk grasshopper.
I will say it again. If you don't know how to slay in heels, drop them! There is no need to walk like a kangaroo that is tip-toeing. The day you will twist your leg and hurt your ankle is the day you will appreciate having legs, leave alone shoes. These are the same people who will never go down alone. The first lady I saw falling this week actually attempted to go down with me.
Were it not for my quick thinking, both my daughter and I could have gone down with her. There is a way to either go up or down the staircase when you are rocking heels. Don't just move your legs back and forth like you are trying to spread cereals to dry on a tarmacked road.
If you have to, at least support your slaying body by holding onto the rails so that you have something to hold onto when you slip. Don't just start grabbing people around you looking for support. Who told you we want to go down with you?
ALSO READ: Lupita, Yemi & Adut: The multi-talented women who slayed in Beyoncé's Black is King
Then we have these beautiful expectant women who imagine that they are walking the red carpet in our paths that are full of potholes. My friend, when you see Kardashian walking in heels in her pregnancy, remember it is all for the cameras.
So do not leave your house heavily expectant in heels thinking you are slaying. Come to think of it, you could be slaying...but yourself! If you can't protect your life, at least protect that of your unborn baby. You are the main reason the society has turned against expectant women giving them the evil eye instead of marvelling at God's miracle.
You can still look stunning in flat shoes. Sun glasses have never defined anyone's beauty. Do not torture yourself trying to literally fit into another person's shoes. You are not Cinderella's step sister for crying out loud! Don't be fooled, these men do not fall in love with your attire. That, they can get from the shops if they want to. Please them at your own risk!