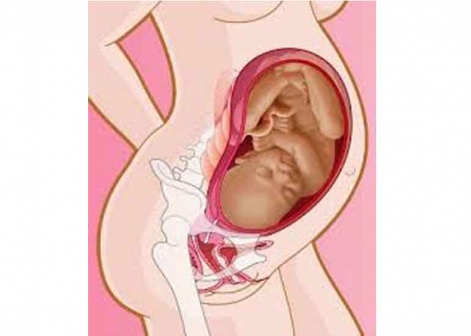 ALSO READ: Girl code: I don't make dramatic announcements
A study has found a crucial difference between women who have episiotomies and those who tear naturally
'Vaginal tearing' is a word combination which, whether you're male or female, will make you cross your legs and dab your streaming eyes.
Yet, the figures are in and tearing is by no means an unlikely knock-on effect of childbirth.
Eighty-five per cent of women who have a vaginal birth will experience some perineal trauma .
Perineal trauma may be caused either by an episiotomy (when a doctor or midwife cut in the area between the vagina and the perineum) or natural vaginal tearing.
Of course, aside from the pain, the discomfort, the consideration a mum needs to pay when coughing, sneezing or having a bowel movement and the damage to the nerves, it also means most new mums aren't ready to even consider having an active sex life again.
Yet, as unlikely as it sounds, research from the University of Michigan claims there is a link between vaginal tearing and having a satisfying sex life and higher self-esteem.
ALSO READ: The pain of miscarriage
The findings claim there's a danger that women who have episiotomies will have poorer body image and less satisfying sex lives than those who tear and heal naturally.
As well as being easier to repair, other touted benefits of episiotomies are that they prevent significant maternal blood loss as well as more extensive childbirth injury.
Meaning the study's claims to fly in the face of conventional thinking around perineal trauma.
Where it differs to previous studies is its focus - it is the first known study to look at how women feel afterwards, asking 69 new mums about their genital body image and sexual esteem after giving birth.
84 per cent admitted to experiencing changes in the vaginal and rectal area.
Of this number, those who had undergone an episiotomy reported mostly negative post-partum genital body image and sexual self-esteem.
The lesson for obstetricians and midwives is most women will be fine after childbirth, but listening to women is important.
ALSO READ: How much it actually costs to give birth in Kenya
"The women we would expect as providers to be unhappy with their genitals might not be the ones who are," said Ruth Zielinski, clinical associate professor of nursing.
For More of This Stories Subscribe to the Standard Epaper to get a copy of Eve Woman in the Standard
Do not miss out on the latest news. Join the Eve Digital Telegram channel HERE.