The Mirror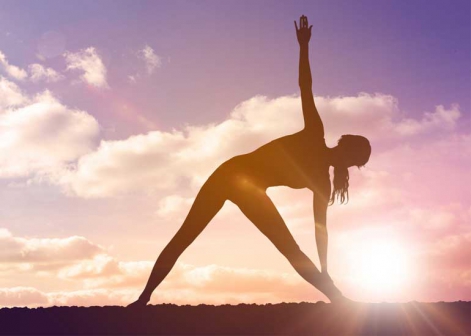 What you really need to lose weight for good, are the tools to help you make small and easy changes to the way you shop, cook and eat
From going gluten free, taking diet pills and cutting out carbs to wrapping yourself in cling film, it seems every New Year brings a new fad diet or promise of a quick fix weight loss.
But as many of us know, if you want to lose weight healthily and keep it off for life, faddy diets just won't deliver the long-term results you're hoping for.
What you really need to lose weight for good, are the tools to help you make small and easy changes to the way you shop, cook and eat.
If this sounds exactly what you're looking for, yet you're struggling to know where to start with your weight loss campaign, a good first step is to separate the facts from fiction.
With this in mind the experts at Slimming World explore some of the most common weight loss myths, and the real truth behind them…
1 The myth: Small portions are the key to losing weight
Small portions are not necessarily the key
The truth: It's an out-of-date myth that slimming down has to mean deprivation. We now know it's not feeling hungry , but satisfied, that counts.
Rather than focusing on portion size, it's far better to choose the food that's on your plate carefully.
Research into healthy eating shows it's possible to eat satisfying, filling meals and still lose weight by choosing foods that are low in energy density.
Energy density is the amount of energy (or calories) per gram of food which means we can eat more of the low density type while consuming fewer calories.
Foods that are low include fresh fruit and vegetables, lean meat, fish, eggs, rice, potatoes, pasta and more. Slimming World's Food Optimising eating plan is based on the science of energy density.
That's why its members can fill up on these low energy dense and filling foods without having to weigh and measure everything, and still see great results on the scales.
And the fact that there's no hunger, guilt or deprivation makes this healthy way of eating far easier to stick to long-term.
2 The myth: It's harder to lose weight when you're older
Turns out it's not harder to lose weight when you're older
The truth: You might think it was easier to drop a dress size in your teens or 20s, but that's really your memory playing tricks on you.
In fact, there's actually no evidence that losing weight is any more difficult as you get older.
It could actually be much easier to drop the pounds if you've swapped partying, takeaways and eating on the go for home cooking and healthy snacks as you've got older.
In a nutshell, if you follow a healthy eating programme and support it by staying as active as you can, you'll be able to lose weight at almost any age.
3 The myth: Diets only work short-term and you always put weight back on again
The truth: If you're talking about diets in the sense of faddy, restrictive, short-term, quick fixes then this is true.
Because with those types of diets as soon as you go back to the way of eating that made you put on weight in the first place, you'll simply pile on the pounds again.
Try banning the 'D' word. It has so many negative connotations and bad memories for most people – making them think of feeling hungry, being deprived and missing out on enjoying social events.
Instead focus on picking up healthy eating habits and making changes you can easily sustain forever.
You'll never have to skip a party or feel like you're missing out again!
4 The myth: Healthy eating is expensive
Healthy eating doesn't have to be expensive
The truth: It's true that, more often than not, it's processed food like frozen chips and pizzas or packs of crisps and chocolates that are on offer in supermarkets.
A trolley full of fruit and vegetables along with fresh meat and fish may cost more than one loaded with all these processed food deals, but your healthy trolley will provide the ingredients for many more family meals.
If you plan ahead carefully , your weekly shop will go much further so your overall food bills won't go up – and neither will your weight.
Although you may be spending more on fruit and veg, the savings you make by cutting down on takeaways and processed foods mean food bills amount to less overall.
For instance, it's much cheaper to whip up a homemade pasta sauce from store cupboard ingredients like tinned tomatoes, onion, garlic and herbs than buying a ready made jar.
By joining a slimming group, like Slimming World, you're likely to pick up bargain-busting tips and hear about great offers in local shops, too.
5 The myth: It's in the genes. If diets didn't work for my mum, then they won't work for me
Diets are not in the genes
The truth: Growing up with a yo-yo dieter, whether it's your mum, sister or another family member, can undermine your own confidence in losing weight.
The important thing to remember, though, is that they didn't fail at dieting – the diets failed them.
Many fad diets are unrealistic and while you might see a short-term result, they're just not sustainable.
The key to getting away from your family's diet treadmill once and for all is to think about healthy eating and changing your lifestyle instead.
At Slimming World the focus is on long-term lifestyle changes that are practical, realistic and sustainable. Why not ask your mum or a family member to join you at your local Slimming World group?
6 The myth: Healthy eating is time consuming
Healthy eating doesn't have to be time consuming
The truth: We know with today's modern, busy lifestyles there are times when even the best-laid plans to prepare healthy home-cooked meals can be scuppered.
And our members tell us it's when time is short that they're most likely to go off track.
That's when they end up grabbing a ready meal that leaves them unsatisfied or having a high-calorie takeaway, because they didn't have a convenient, delicious, healthy meal to hand.
The key to sticking to a healthy diet is planning ahead.
Making the time when you have it to batch cook and freeze meals, shopping for ingredients for quick and easy meals like stir-fries and investing in a slow cooker can all help.
And, for those times when things just don't go to plan, Slimming World has a healthy frozen food range, available in Iceland stores. The meals are tasty and ideal for those times we struggle to cook.
7 The myth: I'm too busy to exercise
The truth: The great thing about getting active is that you can start small – even five or 10 minutes of activity counts.
The aim is to build up gradually at your own pace to the recommended 30 minutes of moderate activity a day.
Breaking activity into manageable blocks will help you get in the habit and you never know – you might even really enjoy it. Finding ways to make being more active a habit is key.
Use smartphone apps to measure how many steps you do in a day and set yourself mini targets to increase your total.